From the Shelf
Earth Day: Dig into a Good Book!
Earth Day--April 22--is a wonderful time to celebrate nature and consider how our actions affect the world. Commemorate the day with one of these compelling novels or nonfiction books.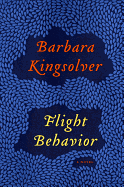 Flight Behavior (Harper Perennial, $16.99) by Barbara Kingsolver overlaps the personal challenges of a poor rural family with global environmental issues. Dellarobia, a wife and mother in Tennessee, discovers thousands of monarch butterflies in the valley behind the family's farm. The novel addresses how global warming changed the butterflies' behavior, along with the seldom-heard perspective of families living in poverty.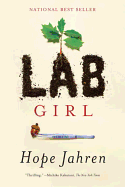 Hope Jahren is a botanist with a love of plants. Her memoir, Lab Girl (Vintage, $16), tells "the story of how my science is done with both the heart and the hands." This entertaining and engrossing book combines stories about Hope's work with accounts of her life since childhood, including some serious challenges. Sometimes laugh-out-loud funny and sometimes moving, Jahren's beautifully written book will make you want to go dig in your garden.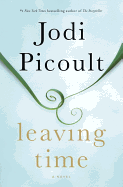 Jodi Picoult's compelling novel Leaving Time (Ballantine, $16) is a mother-daughter story that also delves into the plight of elephants, with fascinating information on their lives and the way they grieve. Thirteen-year old Jenna doesn't remember much about her mother, who disappeared 10 years ago, but she is determined to find her. Chapters alternate between her investigation and her mother's journals of her work with elephants, in Africa and at a sanctuary in New England.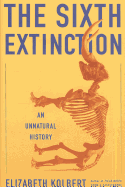 The 2015 winner of the Pulitzer Prize for Nonfiction, The Sixth Extinction: An Unnatural History (Picador, $17) by Elizabeth Kolbert, is an engaging account of five mass extinctions that have occurred on Earth and the sixth one that scientists say is happening now. Kolbert clearly explains these unfamiliar ideas, showing how scientists came to recognize the role of mass extinctions and the growing evidence of the severity of the current one. --Suzan L. Jackson, freelance writer and blogger at Book By Book

In this Issue...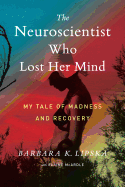 A neuroscientist struggles with an aggressive brain cancer and its treatment in this brisk and urgent memoir.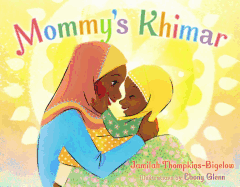 by Jamilah Thompkins-Bigelow
An inventive young Muslim girl finds wonder and joy in the brilliantly colored headscarves her mother wears.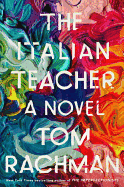 Tom Rachman's The Italian Teacher is a heartbreaking look at promise and failure.
Review by Subjects:
Fiction ⋅ Mystery & Thriller ⋅ Science Fiction & Fantasy ⋅ Biography & Memoir ⋅ Social Science ⋅ Nature & Environment ⋅ Children's & Young Adult ⋅ Poetry

Upcoming Events
Davis and Kathleen Horner Launch Party
04/21/2018 - 2:00PM
Come and celebrate the launch of Tales of the Astro Cats, written by Davis Horner and illustrated by Kathleen Horner, at Fiction Addiction on Saturday, April 21st, at 2pm. The event will feature a live reading by the authors beginning at 2:30. This event is FREE and open to the public, and refreshments will be served. Books can be purchased online, at the store, or by calling Fiction Addiction at 864-675-0540.   Behind every great scientist stands a great cat. From the patriarch, U Phat Khat of the medieval kingdom of Siam, through to the present day, this remarkable line of lynx point Siamese cats continually become entwined in the lives and careers of many of the great natural philosophers and scientists, both men and women, of the past 700 years, including Copernicus, Galileo, Newton, and Halley, up to the legendary figures of the twentieth century. Notable felines like Unity the Gravity Cat, Simon the Comet Cat, Alabaster Pericles — famed for A Trip to the Moon — and Perseus, also known as Schrodinger's Cat, leap from these pages and take the reader on their amazing and sometimes strange adventures. These cats, though not lacking in intelligence or curiosity, could not have made the contributions they did without the help of a certain conical shaped hat. Called the Purple Cone by some, its origins date back to antiquity — to Alexandria during the time of the astronomer Hypatia. This hat is handed down through generations of cats and endows its wearer with some unexpected virtues and powers.   About the author and illustrator: Davis Horner (author) has been a freelance writer for many years as well as a staff features writer for The Edge, Creative Loafing, The Point, The Travelers Rest Monitor, and other publications. He has published poetry and short stories in regional and national literary journals. Kathleen Horner (illustrator) is a professional artist and photographer having been involved in freelance work for over 30 years. She is also an avid amateur astronomer and highly active in her local astronomy club and for years has contributed her Astro Crafts blog with Astronomers Without Borders, home of the world's largest community-based astronomy programs. Her love of astronomy and the night sky feeds her inspiration and passion to create artistically rendered earth and night sky digital photography artwork. In addition, she is owner of Flower Sculptures and sells her custom designed artwork to the museum industry nationally.
04/21/2018 - 11:00AM
Have you ever wondered how illustrators work? Come and see for yourself at our illustrator show-and-tell at Fiction Addiction on Saturday, April 21st at 11am. We will be hearing from Alice Ratterree (illustrator of Dangerous Jane by Suzanne Slade), Bonnie Adamson (illustrator of Rutabaga Boo by Sudipta Bardhan-Quallen), and Lina Maslo (author/illustrator of Free As A Bird: The Story of Malala). This event is FREE and open to the public, but please RSVP to Fiction Addiction if you plan to attend.   Jane's heart ached for the world, but what could she do to stop a war? This energetic and inspiring picture book biography of activist Jane Addams focuses on the peace work that won her the Nobel Peace Prize. From the time she was a child, Jane's heart ached for others. At first the focus of her efforts was on poverty, and lead to the creation of Hull House, the settlement house she built in Chicago. For twenty-five years, she'd helped people from different countries live in peace at Hull House. But when war broke out, Jane decided to take on the world and become a dangerous woman for the sake of peace. Suzanne Slade's powerful text written in free verse illuminates the life of this inspiring figure while Alice Ratterree's stunning illustrations bring Jane Addam's and her world to life.     Two simple words—rutabaga and boo—tell a clever, playful, and heartfelt story celebrating the special bond between a mother and her son. Mom isn't always nearby…but she's never too far away. Through their "Marco Polo"–inspired back-and-forth of "Rutabaga?" and "Boo!," a mother and son spend a day full of fun. Whether they're bouncing out of bed, playing in the park, or keeping in touch while Mom is on a trip, one constant is the comforting reassurance that even when they're physically apart, they're always connected by the love they share.     The inspiring true story of Malala Yousafzai, human rights activist and the youngest ever winner of the Nobel Peace Prize, from debut author/illustrator Lina Maslo. When Malala Yousafzai was born, people shook their heads because girls were considered bad luck. But her father looked into her eyes and knew she could do anything. In Pakistan, people said girls should not be educated. But Malala and her father were not afraid. She secretly went to school and spoke up for education in her country. And even though an enemy tried to silence her powerful voice, she would not keep quiet. Malala traveled around the world to speak to girls and boys, to teachers, reporters, presidents, and queens—to anyone who would listen—and advocated for the right to education and equality of opportunity for every person. She would shout so that those without a voice could be heard. So everyone could be as free as a bird. Free as a Bird is the inspiring true story of a fearless girl and the father who taught her to soar.
04/23/2018 - 6:00PM
Store owner Jill Hendrix will be teaching a class on bullet journaling on Monday, April 23rd, at 6pm. Tickets are $25 each, redeemable on a purchase that evening. Have you tried one organizational system after another, unable to ever find one that truly fit your needs? Enter bullet journaling, the analog planner system for the digital age. Bullet journaling is completely customizable to fit your individual needs, and is the simplest planner that you could ever own- all that you need is a notebook and a pen. Whether you're an organization lover looking to increase your productivity, or a creative looking for the ability to have complete freedom over how they organize their life, bullet journaling is perfect for you.   Tickets: http://www.fiction-addiction.com/?page=shop/cname&cname=bullet+journal+class.
Otiti Uwagbai-Wright Book Signing
04/26/2018 - 3:30PM
Author and life coach Otiti Uwagbai-Wright will be signing copies of her book, Smell the Roses While You Endure: 21 Days of Enduring Affirmations (CreateSpace, paperback, $10.00), at her book signing on Thursday, April 26th, from 3:30-5:30pm at Fiction Addiction. This event is free and open to the public.   In Smell The Roses, Otiti Uwagbai-Wright reveals the importance of living in purpose. Based on her own revelations, she realized that believing and spending intimate time alone helps with the stressors of life. In her easy-to-read style, Otiti, a self- and personal-development coach, describes the twenty-one day key strategies that are essential for becoming goal oriented and purpose driven. You will learn and implement daily with this self-study guidebook that's interactive in more ways than one. Otiti has set the standards for overall growth and leadership. Lastly, her aim is to reach as much individuals as possible and guide them to their greatness.
Independent Bookstore Day featuring Tom Poland Signing and Amy Willoughby Burle Book Talk & Signing
04/28/2018 - 04/29/2018 - 12:01AM
Mark your calendar for this year's Independent Bookstore Day — Saturday, April 28th, 2018!   Line up in the morning for first shot at the unique, limited edition products that will go on sale that day only in independent bookstores. We can't reserve any of the product — it's first come, first served — so be sure to get here when we open at 10am. South Carolina author and journalist Tom Poland will be signing copies of his latest book, South Carolina Country Roads: Of Train Depots, Filling Stations & Other Vanishing Charms (Arcadia, paperback, $24.99), at a book signing at 11am. We'll also be celebrating the release of The Lemonade Year (Shadow Mountain Publishing, softcover, $15.99, on sale 4/3/18), Amy Willoughby Burle's debut novel. Amy will be at the store for a book talk and signing at 2pm. This event is free and open to the public, but please RSVP to Fiction Addiction if you plan to attend.   Venture off the beaten path to forgotten roads, where a hidden South Carolina exists. Time-travel and dead-end at a ferry that leads to wild islands. Cross a rusting steel truss bridge into a scene from the 1930s. Behold an old gristmill and imagine its creaking, clashing gears grinding corn. See an old gas pump wreathed in honeysuckle. Drive through a ghost town and wonder why it died. When's the last time you saw a country store's cured hams hanging from wires? How about a vintage Bull Durham tobacco ad on old brick? Tom Poland explores scenic back roads that lead to heirloom tomatoes, poke salad, restaurants once gas stations, overgrown ruins and other soulful relics.       Nina's once-sweet life has unexpectedly turned sour. Her marriage is over, her job is in jeopardy, and her teenage daughter is slipping away from her. Then her father dies and issues with Nina's mother come to a head; her estranged brother, Ray, comes home; and her sister, Lola, is tempted to blow a big family secret out of the water. They say the truth will set you free, but first it will make a huge mess of things. All Nina's got left is her final photography assignment shooting images for the book 32 Ways to Make Lemonade. Well, that and the attention of a younger man, but Oliver's on-again-off-again romantic interest in her ebbs and flows so much she is seasick. And then Jack, her ex-husband, shows up, wanting to get back together. As Nina struggles to find a way through her complicated relationships and to uncover her true path, she discovers just how valuable a second chance at life and happiness can be.
Book Candy
Movies Based on Poems
Mental Floss screened "11 movies based on poems."
---
Mexico City's Biblioteca Vasconcelos, a "jaw-dropping 'megalibrary,' contains the complete, perusable personal book collections of five of Mexico's greatest thinkers," Atlas Obscura reported.
---
"A prankster who added Narnia, Gotham City, and Neverland to road signs in Didcot said he had wanted to change perceptions of the Oxfordshire town," BBC News reported.
---
"Pop culture/literary BFFs who go together like PB&J" were paired up by Quirk Books.
---
Headline of the day (via the Guardian): "Samuel Taylor Coleridge's remains rediscovered in wine cellar."
---
Başak Bakkaloğlu's Pier bookcase gets its name from Mondrian's "Pier and Ocean," Bookshelf noted.

Great Reads
Rediscover: Earth Abides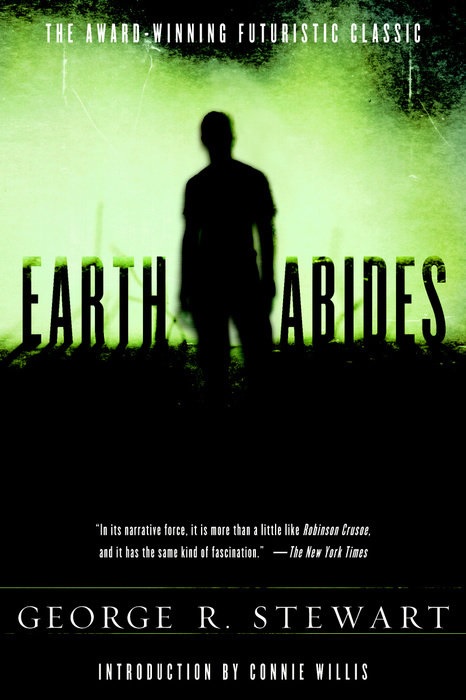 "When anything gets too numerous it's likely to get hit by some plague," muses the protagonist of George R. Stewart's science-fiction classic Earth Abides (1949). Geologist Isherwood Williams, also known as Ish, suffers a rattlesnake bite while working on his graduate thesis in the Sierra Nevada mountains. During his recuperation, Ish is struck by a measles-like illness, which he soon discovers has killed nearly everyone else. Ish finds a handful of other survivors, travels a depopulated country and bears witness to ecosystems now freed from human civilization. As a primitive society rebuilds over several generations, Ish becomes more relic than leader, called the Last American with awe and respect by superstitious, bow-and-arrow hunting tribesmen.

In Earth Abides, George R. Stewart (1895-1980) explores the vulnerability of humankind to mutating viruses as a natural population control, and how such control, once successfully enacted, would affect the environment; the book's title comes from Ecclesiastes 1:4--"Men go and come, but earth abides." Stewart's biblical themes expand in the second half to a replenishing of the Earth narrative, including the fragility of such a small society and the endurance, or loss, of knowledge. Earth Abides was written when the post-apocalypse subgenre was in its infancy, and has been a major inspiration for later works, most notably The Stand by Stephen King. It was last published in 2006 by Del Rey ($16, 9780345487131). --Tobias Mutter

The Writer's Life
Derek Miller: Crime in America--A Norwegian's View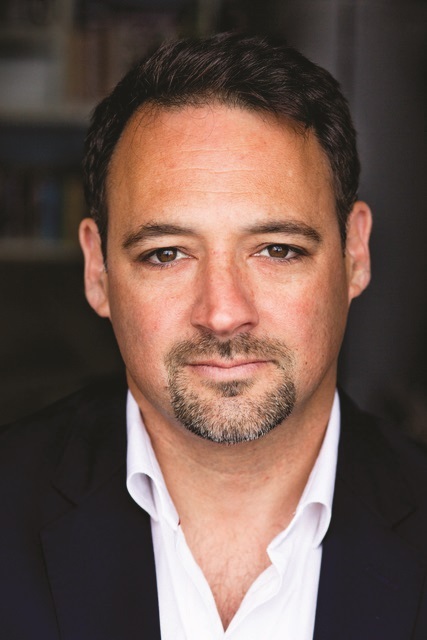 photo: Nuno Ferreira Santos
Derek Miller has built a career in international affairs, and that experience has shaped his novels, which include Norwegian by Night and The Girl in Green. In American by Day (out now from Houghton Mifflin Harcourt; reviewed below), a Norwegian detective travels to the United States to search for her missing brother. A Boston native, Miller now lives in Oslo with his wife and children.

While readers don't need to have read Norwegian by Night to understand the story of American by Day, the two are definitely interrelated. Did you always know you wanted to continue the story in some way?

Norwegian by Night was Sheldon's story, not Sigrid's. That book was almost an inversion of a traditional police procedural, in that the police and the procedural were less important than the lives and stories of the main characters. It had not occurred to me to write another story with Sigrid investigating another crime in Oslo. I wasn't interested in a series in that traditional sense.

I did, however, love Sigrid, and wondered how and whether I could return to her later. Once I came up with the idea of bringing her to America and inverting the fish-out-of-water experience, and having her investigate but not as a cop on her own beat, it came together. The story coalesced once I considered the related challenges around European immigration and American race matters from a policing perspective. At that point, I allowed the characters to take over to see what would happen next. Which is always the fun part.

Expanding a bit upon the "fish-out-of-water" idea, I was struck by how different America looked (to me, as an American reader) when viewed through Sigrid's eyes.

I was watching Beyoncé's Lemonade movie. In one memorable scene, she drives a monster truck over a bunch of old cars on an urban street. A lot of the Internet chatter about the scene talked about girl power, and black girl magic, and all these tropes about femininity and race. They were all perfectly reasonable, and many women (especially women of color) found it either fun or empowering or both. But I never read anyone saying, "that is one angry American woman." Which is funny, really, because if you pull back far enough, that was the fundamental cultural gesture: only an American woman would express her outrage at being cheated on by driving a monster truck over a bunch of parked cars. Which isn't to say everyone wouldn't enjoy it, but it requires certain cultural resources to mix together that particular cocktail. So, where many people saw an empowered black woman, I first saw an American.

A deep irony--but also truth--about the American experience is that our Americanness is often invisible to us. Not only because our culture is the water in which we swim, as David Foster Wallace might describe it; that's true for all cultural systems. Rather, the distinctiveness of America is how one of its defining characteristics is to deny group characteristics and attribute everything to individuality. For people who often feel on the fringe of American life--for reasons of race, or religion, or sexual preference or whatnot--it can feel impossible to get into the center of it. What they often forget is how deeply American they already are.

If this book lets us see ourselves in a fresh and rewarding way--even if it is somewhat uncomfortable--I say great. Literature should do that. Comedy should do that. Scholarship should do that.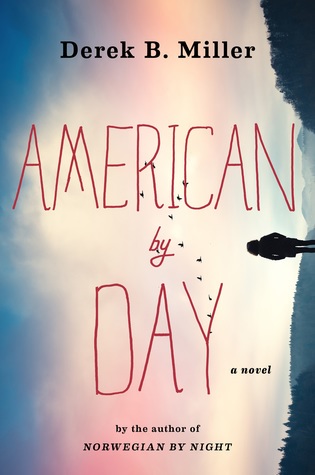 American by Day is surprisingly comedic, given the heaviness of some of its subjects.

Yes. I like funny. I've been thinking about the relationship between comedy and tragedy quite a lot lately and here's a shorthand on what I've concluded (though a whole book might be in order): tragedy sits at the center of what we know and understand. The dead child, the lost love, the dream denied. Comedy, however, sits at the edge of what we observe and is often one step beyond it. A big reason we listen to comedians, other than to laugh, is to see something seemingly familiar in a new way. I think comedy is a very, very powerful tool for social analysis and for engaging readers both emotionally and mentally. It exists in the realm of both the entertaining and the unexpected.

If you had to place American by Day in one genre, which would you pick?

Placing the book and placing myself are different matters. I think of myself as a novelist first and foremost, and each project calls out for a certain form or structure and sometimes that fits neatly into a genre. Other times it doesn't. My job is to try to tell a story and make sure that the form and function align. Admittedly, I do allow my genre interests to vary. But why not? I watch crime and science fiction and drama and comedy. In the case of American by Day, it is a mystery so I'm perfectly comfortable calling it a crime novel. But it is also contemporary fiction.

Reflecting on the novel's ability to be many things at once, what role do you see literature--and the novel in particular--in shaping how we as individuals view the world?

There is this interminable discussion about the death of the novel, and it seems that Will Self's piece in the Guardian from 2014 stands as the argument to defeat. I'd like an opportunity to take it down because what he has failed to do is look outside his own cultural domain to notice the flourishing of the novel in the non-Western world; an art form that came from the West and is now so successful it no longer belongs exclusively to us. Like hip hop or jazz or the Olympian spirit, greatness might now come from anywhere. Likewise, the movie, video game and TV industries are body-tackling novels for new material. So, yes, its role in society is changing, but a metamorphosis is not a death. To know whether your garden is flourishing, you have to do more than stare at the grass beneath your own feet. I'd love a chance to take a battle ax to that argument sometime.

One last topic: As both a novelist and a scholar myself, I'm appalled at the decline and outright murder of the humanities in American universities. From my perspective, the next major wave of innovation in intelligence studies, security affairs, artificial intelligence and game theory will all come from comparative studies of sociocultural systems, all of which will have to use the humanities as the source material for analysis. Failing to educate the next generation in the humanities is to cut ourselves off from the greatest archive of knowledge the world has ever collected and--thus far--has only dabbled in understanding. I'd like a chance someplace to discuss this, too.

But for now, I'll end on something upbeat and say that there would be no chance to practice the art of the novel, and no spirit of love in the humanities were it not for discerning readers and a committed audience. So, the final proof that the novel and the arts are alive and well... is you. --Kerry McHugh, blogger at Entomology of a Bookworm
Book Reviews
Fiction

Viking, $27, hardcover, 352p., 9780735222694
Algonquin, $26.95, hardcover, 320p., 9781616202620
Mystery & Thriller
Houghton Mifflin Harcourt, $26, hardcover, 352p., 9781328876652
Harper, $27.99, hardcover, 336p., 9780062436634
Science Fiction & Fantasy
Ecco, $22.99, hardcover, 336p., 9780062684820
Biography & Memoir

Houghton Mifflin Harcourt, $25, hardcover, 208p., 9781328787309
Norton, $45, hardcover, 656p., 9780393292787
Social Science
Algonquin, $26.95, hardcover, 240p., 9781616207304
Nature & Environment
Simon & Schuster, $26, hardcover, 304p., 9781476796093
Children's & Young Adult

Salaam Reads/Simon& Schuster, $17.99, hardcover, 40p., ages 4-8, 9781534400597
Carolrhoda, $23.95, hardcover, 360p., ages 12-up, 9781512475494
Candlewick, $15.99, hardcover, 32p., ages 4-8, 9780763693558
Poetry
Graywolf Press, $24, hardcover, 88p., 9781555978136