From the Shelf
Irresistible Gifts for Kids and Teens
It is our great pleasure to recommend 20 top-notch 2016 children's and YA titles for holiday gift-giving. But first, we'd like to highlight three bonus shelves of gift ideas. (And look for our Best Children's and Teen Books of the Year on December 13!)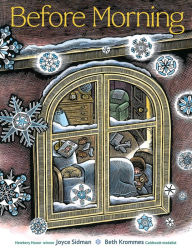 "In the deep woolen dark,/ as we slumber unknowing,/ let the sky fill with flurry and flight." Newbery Honor winner Joyce Sidman (Dark Emperor and Other Poems of the Night) and Caldecott artist Beth Krommes (The House in the Night) team up in this exquisite "invocation," a wish for snowfall in the busy city, the kind of snow that transforms the world overnight into a slower, softer, lighter place. In Before Morning (Houghton Mifflin Harcourt), Sidman chooses just the right words: feathers, sugar, swaddled. Find more snowy picture books on our Freshly Fallen Snow list.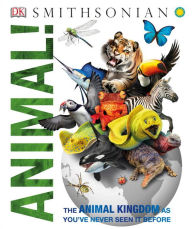 In my house growing up, the holidays weren't the holidays without a good reference book to curl up with in some cozy corner. Animal! (DK/Smithsonian) will truly wow middle-graders who revel in all creatures great and small, from the tiniest baby seahorse to the chest-beating mountain gorilla. This oversized, full-color encyclopedia teems with photographs and dramatic photorealistic computer-generated images. Evolution, extinction, adaptation and more are explored in lucidly written, visually arresting pages. Find more spectacular reference books on our Did You Know? list.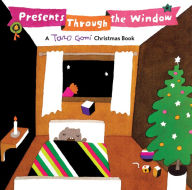 There's a certain jolly, red-cheeked fellow who looms large in many a child's mind at Christmastime. In Taro Gomi's delightfully offbeat holiday story Presents Through the Window (Chronicle), a helicopter-traveling, pink-suited Santa peers through house windows to determine which gift he will deliver to the animals inside, but gets it wrong every time. Preschoolers will giggle gleefully at Santa's mix-ups. Find more Santastic picture books here.
And now, scroll down to see 20 more heartfelt gift-book recommendations for babies and teens and in-betweens. Enjoy! --Karin Snelson, children's & YA editor, Shelf Awareness



In this Issue...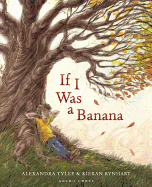 A boy imagines what sort of banana, mountain, bird, cow or cloud he would be in this terrific picture book from New Zealand.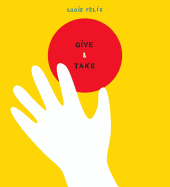 With this brilliant French board book, children pry out shapes on one page and press them in to the next, building a story as they go along.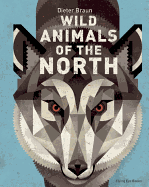 Exquisite illustrations of Northern Hemisphere animals--many endangered--are accompanied by enthralling facts in this dazzling, oversized volume.
Review by Subjects:

Upcoming Events
Susan Crawford Book Talk & Signing
12/07/2016 - - 2:00PM
Meet Susan Crawford, the author of The Pocket Wife, as she discusses her latest psychological suspense novel, The Other Widow (William Morrow, paperback, $15.99, on sale 12/6/16), which explores the dark side of love, marriage, and infidelity, at a book talk and signing on Wednesday, December 7th, at 2pm at Fiction Addiction. This event is free and open to the public, but please RSVP to Fiction Addiction if you plan to attend.     Everybody's luck runs out. This time it could be theirs…   It isn't safe. That's what Joe tells her when he ends their affair — moments before their car skids off an icy road in a blinding snowstorm and hits a tree. Desperate to keep her life intact — her job, her husband, and her precious daughter, Lily — Dorrie will do everything she can to protect herself, even if it means walking away from the wreckage. Dorrie has always been a good actress, pretending to be someone else: the dutiful daughter, the satisfied wife, the woman who can handle anything. But details about the accident leave her feeling uneasy and afraid. Why didn't Joe's airbag work? Why was his car door open before the EMTs arrived? And now suddenly someone is calling her from her dead lover's burner phone…   Joe's death has left his wife in free fall as well. Karen knew Joe was cheating — she found some suspicious emails. Trying to cope with grief is devastating enough without the constant fear that has overtaken her — this feeling she can't shake that someone is watching her. And with Joe gone and the kids grown, she's vulnerable…and on her own.   Insurance investigator Maggie Devlin is suspicious of the latest claim that's landed on her desk — a man dying on an icy road shortly after buying a lucrative life insurance policy. Maggie doesn't believe in coincidences. The former cop knows that things — and people — are never what they seem to be.   As the fates of these three women become more tightly entwined, layers of lies and deception begin to peel away, pushing them dangerously to the edge…closer to each other…to a terrifying truth…to a shocking end.
Book Reviews
Children's & Young Adult

Candlewick Studio, $19.99, board books, 16p., ages 3-6, 9780763690113

Gecko Press, $16.99, hardcover, 32p., ages 4-8, 9781776570331

Flying Eye Books, $35, hardcover, 144p., ages 5-up, 9781909263963
Candlewick, $24.99, hardcover, 108p., ages 1-up, 9780763688912
Encantos, $14.99, board book, 11p., ages 1-4, 9780996995900
Chronicle, $17.99, hardcover, 40p., ages 3-6, 9781452138169
Thames & Hudson, $24.95, hardcover, 38p., ages 4-8, 9780500650691
Wide Eyed Editions, $30, hardcover, 64p., ages 8-12, 9781847808875
Phaidon, $49.95, hardcover, 320p., ages 5-8, 9780714872858
Little Simon/Simon & Schuster, $17.99, hardcover, 40p., ages 4-8, 9781481458290
Harper/HarperCollins, $17.99, hardcover, 40p., ages 3-6, 9780062379863
Abrams, $16.95, hardcover, 40p., ages 6-9, 9781419721304
Houghton Mifflin Harcourt, $34.99, hardcover, 432p., ages 4-7, 9780544644489
North South, $19.95, hardcover, 128p., ages 6-9, 9780735842625
Arthur A. Levine/Scholastic, $39.99, hardcover, 272p., ages 11-up, 9780545791328
Little, Brown, $16.99, hardcover, 288p., ages 8-12, 9780316381994
Puffin/Penguin Random House, $10.99, paperback, 368p., ages 8-12, 9780147515827
DK Children, $24.99, hardcover, 192p., ages 8-12, 9781465452054
Flatiron Books, $19.99, hardcover, 224p., ages 13-adult, 9781250095084
Feiwel & Friends/Macmillan, $100.95, hardcover, ages 12-18, 9781250113221
--- SPECIAL ADVERTORIAL OFFERINGS ---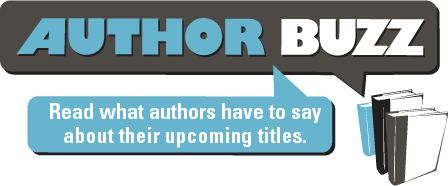 Dear Reader,

The most explosive novel yet in the bestselling Dan Lenson series, ONSLAUGHT unfolds a frightening scenario of how a global war with China could unfold. The U.S. Navy struggles to hold Taiwan, Korea, and Japan against a massive Chinese offensive. The prize: domination of Asia and the Western Pacific. This latest novel in Poyer's longrunning series of military thrillers received a starred review from Publisher's Weekly. I'm giving away five copies of the hardcover first edition.

Write to david@poyer.com to win!

http://us.macmillan.com/onslaught/davidpoyer




Publisher: St. Martin's Press

Pub Date: 12/06/2016

ISBN:9781250056313

List Price: $26.99
Dear Reader,

When Suzanne Dietz, proprietor of the Cackleberry Club Café, stops by Mike Mullen's dairy farm to pick up wheels of cheese, she's greeted by the urgent, upturned faces of cows that haven't been milked – as well as Mike's mangled body! Stunned by her grisly discovery, Suzanne vows to find out who killed this mild-mannered farmer. Juggling multiple suspects, a busy restaurant, tea parties, and a raucous Halloween celebration, Suzanne maintains her good humor and keeps her romance with the town doctor sizzling. In the tradition of all my previous New York Times bestselling cozies, I won't let you down when it comes to heart-warming humor, a breathless pace, and homespun recipes!

Laura Childs




Publisher: Berkley

Pub Date: 12/06/2016

ISBN:9780425281703

List Price: $26.00
Dear Reader,

Sharing the ranch doesn't mean Flynn and Gia have to get along, but riding together isn't the problem. It's the scorching chemistry they can't ignore. And if they figure out a way to add trust to the mix, they'll soon be sharing more than just a ranch . . .

Email lyricalpresspublicity@gmail.com with the subject "Riding High" for a chance to win one of five digital copies!




Publisher: Lyrical Press

Pub Date: 12/06/2016

ISBN:9781601837103

List Price: $15.00
Dear Reader,

When Mariah Murray tells Will Novak she wants to rescue a childhood friend, Novak can't turn her down. But she's hiding something and the pretty little town she's targeted screams trouble, too. Novak knows there's a trap waiting. But until he springs it, there's no telling who to trust...

Email lyricalpresspublicity@gmail.com with the subject "Bad Road To Nowhere" for a chance to win one of 5 digital copies!


Buy on Kobo: https://www.kobo.com/us/en/ebook/bad-road-to-nowhere




Publisher: Lyrical Underground

Pub Date: 12/06/2016

ISBN:9781601838568

List Price: $5.99