From the Shelf
Never Get Old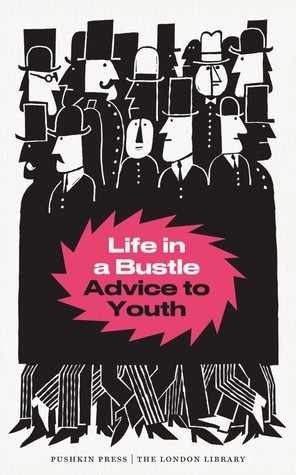 Age-old wisdom can easily become lost amid today's growing mountains of competing ideologies. In his 1915 address to students of the Froebel Educational Institute, Jewish scholar C.G. Montefiore stressed the importance of balancing an open, curious mind with one ready to test new fads and theories for durability--a pivotal habit for those who wish to stay young while growing old. Pushkin Press' London Library series gives readers a chance to dip into knowledge from a century ago, and I'd say Life in a Bustle: Advice to Youth (which contains Montefiore's speech and two other turn-of-the-century pamphlets on health and well-being in a busy society) holds up superbly.

"Youth is said to be the season for hero-worship, but if we want to keep young, that worship must persist all through our lives," writes Montefiore, quick to clarify that he does not consider this an affected and shallow notion. "I mean the power to feel before the human mind and before human goodness a certain reverence, a certain awe." I speak from experience when I say that there are few things more satisfying than discovering people worth admiring, and telling them so.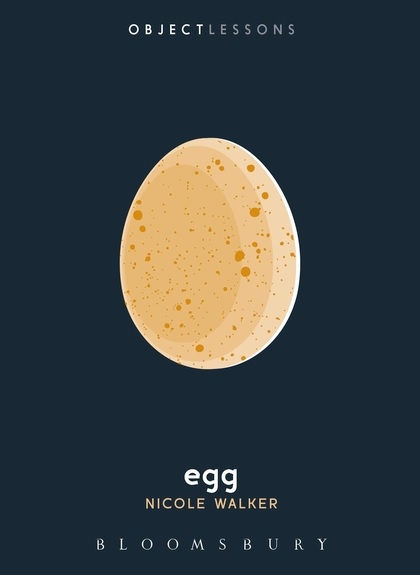 I'd only add that stopping a moment to marvel at the non-human wonders that surround us, too, can bring a youthful jolt back into the day. Bloomsbury's Object Lessons series dwells on subjects many of us may take for granted: eggs, traffic, trees, earth. In the hands of contributing essayists like Nicole Walker, Paul Josephson, Matthew Battles, Jeffrey Jerome Cohen and Linda T. Elkins-Tanton, however, such commonalities leap from the doldrums with a rush of color.

At the risk of sounding like the Insane Clown Posse hit "Miracles," (which implores, "It ain't no way/ to ignore the miracles of every day"), the world is teeming with wonders. Stay curious. Stay astonished. Stay young. --Dave Wheeler, associate editor, Shelf Awareness



In this Issue...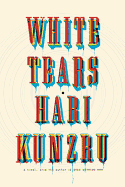 Amid an increasingly distorted sense of reality, an old blues track haunts the two music nerds who thought they had created it.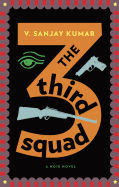 Mumbai teems with lurid intrigue in this smart and affecting work of postmodern noir.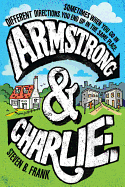 In 1974, two 11-year-old boys, one white and one black, learn that their differences don't have to keep them from becoming friends in this funny and moving middle-grade novel.
Review by Subjects:
Fiction ⋅ Mystery & Thriller ⋅ Science Fiction & Fantasy ⋅ Biography & Memoir ⋅ History ⋅ Essays & Criticism ⋅ Psychology & Self-Help ⋅ Children's & Young Adult

Upcoming Events
Drink, Dish, & Do Good with Troylyn Ball
03/30/2017 - - 7:00PM
Girls' Night Out — Drink, Dish, & Do Good with Troylyn Ball on Thursday, March 30th, at 7pm at Fiction Addiction. Includes a margarita made with Troy & Sons Platinum Moonshine and a talk by Troylyn Ball, author of the memoir, Pure Heart: A Spirited Tale of Grace, Grit, and Whiskey (Dey Street, hardcover, $26.99, on sale 2/7/17), that explains how a pearl-wearing stay-at-home mom of three (including two developmentally challenged sons) moved to Asheville, North Carolina, and became the country's foremost legal distiller of traditional Appalachian moonshine. A perfect talk to celebrate Women's History Month! Purchase a copy of Pure Heart and we'll donate a portion of the proceeds to Thrive Upstate.   *Note: Tickets are $10 each. Each ticket includes one margarita. Tickets and books can be purchased online, at the store, or by calling us at 864-675-0540.     Troylyn Ball and her husband, Charlie, an engineer and real estate investor, had spent their entire lives in Texas. But after a near fatal trip to the emergency room with their mute, wheelchair-bound son Coulton, they admitted the dust and the heat were too dangerous. To save their boys, the Balls cashed out, sold their beloved farm, and moved to Asheville, North Carolina.   Nearing fifty, Troy thought her chance at adventure had passed. But in this booming little Appalachian Mountain city of hippies, farmers, artisans, and retirees, she unexpectedly discovered a support network and something she'd never had in twenty-five years of providing round-the-clock care for her special needs boys: the freedom to pursue her own dreams. She struck up a friendship with a legendary eighty-year-old raconteur from the mountains, met his friends, and soon found herself in a rickety country shack with an ingeniously inventive retired farmer trying to create the best recipe ever for traditional mountain moonshine.   But when the real estate bubble burst and the collapse of her husband Charlie's new venture in Asheville left them deeply in debt, Troy realized her ten-year business plan for Troy & Sons Platinum Whiskey wasn't enough. If she was going to save her family — and she was definitely going to save her family — she needed to become the most successful woman in the legal whiskey business. And she needed to do it fast, before the bank took her house, her business, and everything she'd worked so hard to achieve.   Full of eccentric characters and charming locations — from a "haunted" cabin in the mountains to the last farm in the world to grow heritage Crooked Creek corn — Pure Heart is a charming story of a woman who set out to find a purpose in the most unexpected of places and ended up finding happiness, contentment, and a community of love and respect. Tickets: http://www.fiction-addiction.com/?page=shop/cname&cname=troylyn+ball.
Book Candy
Walking with the Brontë Sisters
The Novel Destinations blog featured "5 must-do pastimes in Brontë country," for viewers struck by wanderlust after watching the PBS Masterpiece drama To Walk Invisible: The Brontë Sisters, which will make its debut this coming Sunday, March 26.

---
Grammar nerd headline of the day (via the Guardian): "Oxford comma helps drivers win dispute about overtime pay."

---
Author Mary Beard (SPQR) chose her "top five powerful women in ancient Greece and Rome" for the British Museum blog.

---
Check it out: "Giant cedar tree repurposed as a Little Free Library."

---
Mental Floss revealed "11 authors who hated the movie versions of their books."

---
Alessio Rocchi's Hoja bookcase "allows you to hold about 40 books in a small space," Bookshelf noted.

A Colony in a Nation
by Chris Hayes
Chris Hayes, author of Twilight of the Elites and host of MSNBC's All In with Chris Hayes, seeks to establish a new framework for understanding America's fractured society with his book A Colony in a Nation. Hayes contends that the country has been divided into two halves that he labels the Colony and the Nation. The idea is adapted from Richard Nixon's 1968 speech at the Republican National Convention, in which he asserted that black Americans "don't want to be a colony in a nation." Hayes argues that almost a half-century later we have created just that:
...we have built a colony in a nation, not in the classic Marxist sense but in the deep sense we can appreciate as a former colony ourselves: A territory that isn't actually free. A place controlled from outside rather than within. A place where the mechanisms of representation don't work enough to give citizens a sense of ownership over their own government. A place where the law is a tool of control rather than a foundation for prosperity.
These views crystallized while Hayes was reporting on the unrest in Ferguson, Mo., after the controversial police shooting of Michael Brown. Peaceful protests, along with incidents of violence and looting, were met with a massive police response that helped to raise questions about police militarization. Hayes asks how "law and order" rhetoric and policies have worked to create aggressively policed islands of poverty (the Colony) practically next door to more affluent, leniently policed havens (the Nation). Ironically enough, Hayes attributes much of the Colony's construction to Nixon, whose dog-whistle rhetoric would eventually merge with the War on Drugs to encourage the explosive growth of American prison populations.
Hayes's argument not only engages with the recent past, however, but goes all the way back to the Founding Fathers. He audaciously compares conditions in our present-day "colonies" to the circumstances that led the American colonies to revolt. Famous revolutionaries like John Hancock were forced into smuggling and black market profiteering by the British government's mercantilist policies. They were, in other words, criminals, and overreaching attempts to crack down on their illicit activities helped provide the spark for war. Hayes compares smuggling to the drug trade in the modern-day Colony: "Sure, the drug trade is illegal, reckless, and destructive, but it encourages commerce in places where the legitimate economy produces few jobs."
Hayes extends his comparison further, arguing that British attempts to crack down on smuggling and collect taxes "essentially inaugurated America's first tough-on-crime era." He compares constant British harassment to the NYPD's infamous "stop and frisk" practices and to the "writs of assistance" that let British officials invade American homes to the humiliating privacy intrusions that often characterize life in the Colony. Hayes's purpose is not only to thumb his nose at "law and order" advocates who tend to wrap themselves in the flag, but also to point out how exploitative colonial relationships have been adapted and imported into the 21st century.
A Colony in a Nation is not primarily a history lesson, though it does provide a serious, empathetic look at the problems facing the Colony, as well as at the police officers tasked with making rapid decisions in a gun-rich environment. Hayes takes us through his less-than-successful experience putting himself in the latter's shoes by trying out an unusual training tool, a virtually reality simulator: "We're only one scene in, and already the self-righteous liberal pundit has drawn his weapon on an unarmed man holding a cinder block." Elsewhere, Hayes examines his own experiences with the law, such as an incident when he was almost caught accidentally smuggling "about thirty dollars' worth of marijuana stuffed into my eyeglass case" into the 2000 Republican National Convention. Hayes got away without so much as a slap on the wrist, protected by luck, circumstances and privilege. For black men living in the Colony, encounters with the police are much more fraught. Racial profiling and minor infractions can lead to "being swept into the vortex of a penal system that captures more than half the black men his age in his neighborhood... an adulthood marked by prison, probation, and dismal job prospects...."
Hayes aims to show not just that the law is unequally applied, but that the Nation and the Colony have two entirely different justice systems. He points to colleges and universities as a key example: "All these schools and hundreds of others draw their student bodies disproportionately from upper echelons of society, and they are places where parents and administrators outright expect students to engage in illicit behaviors." Why aren't poorer neighborhoods extended the same "extremely liberal norms of tolerance"? In fact, under the widely celebrated "Broken Windows" theory of policing in the 1990s, New York "constructed an entire new judicial system around low-level offenses" where the goal was "not to figure out if the person in question committed a crime but to sort city residents according to their obedience and orderliness." The benefits for the Nation were manifest and the practices were almost immediately exported to cities all over the country. Cleaned-up cities came at a cost, though, vacuuming huge numbers of poor, mentally ill and minority-status Americans into prisons and inflicting "widespread harassment and misery" on residents of the Colony.
Hayes does not propose solutions in A Colony in a Nation. Instead, he makes a powerful dichotomy visible to those who can't see it. His framework serves as a powerful lens through which to understand the last half-century of American history, as well as the immense challenges going forward. --Hank Stephenson
W.W. Norton, $26.95, hardcover, 256p., 9780393254228
---
Chris Hayes: The Political Equivalent of Enriched Uranium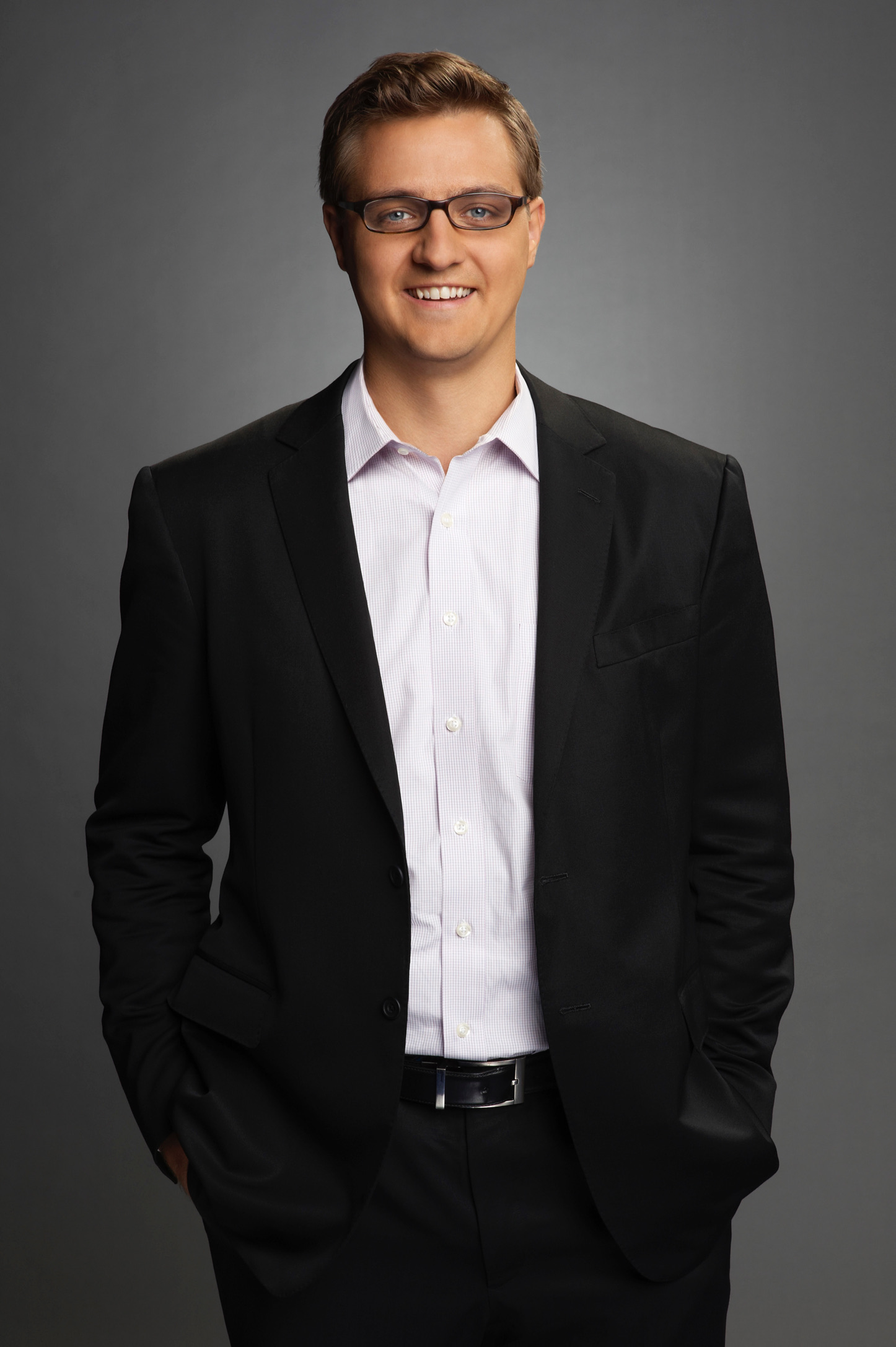 photo: Virginia Sherwood
Chris Hayes is the Emmy Award-winning host of All In with Chris Hayes on MSNBC, the New York Times bestselling author of Twilight of the Elites, and an editor-at-large at the Nation. His newest book, A Colony in a Nation, argues that American society has been split into two parts: the Colony and the Nation. In the Colony, life is characterized by aggressive policing and abridged civil rights. The Nation enjoys a much higher quality of life with more lenient policing. Hayes explains how the dynamic was created and why it persists.
How did you come up with the Colony/Nation framework?
Two things led me to it. The first was my time in Ferguson after the controversial police shooting of Michael Brown. I was overwhelmed by the ways in which the police felt so much like an occupying force. It felt that way not just to the protesters and residents, but the media as well. And when you talked to residents, you heard stories of police conduct that sounded like the kind of petty, capricious predation I normally associate with dictatorships or places under occupation, not a liberal democracy. (I should make the obvious point here that this is the experience of policing for millions of black and brown folks all over the country). As I continued to report, I was struck how policing in the U.S. looks nothing like the ideal notion of democratic accountability. Then I read Nixon's 1968 speech, in which he uses this phrase about African Americans: "They don't want to be a colony in a nation." And it stuck in my head. That's basically what we've created.
Would it be fair to say that your book is, in large part, an attempt to explain black and brown experiences of the law to white America?
As a writer, you want everyone to read your book, across every racial and ideological category. In part, this book is trying to explain to white people why the Colony/Nation divide affects everyone, both as a matter of racial justice, but also as a question of the most fundamental democratic commitments we have as a citizenry and people.
But for readers who are already familiar with the effects of this policing regime, particularly readers of color, I hope the book offers some fresh insight into how the system got built. Like, why did white people make this? And using my own experiences to excavate the nature of white fear and how powerful and seductive it is, I hope people come away feeling they have a better sense of the political substrate of the system we've built.
Do you think that citizens of the Nation truly don't understand how bad things are in the Colony or do they understand but consider it a small price to pay for personal safety?
I think it's both. The vast majority of people aren't spending a ton of time thinking about criminology. And at an intuitive level, it's not crazy to think, "well, we had a lot of crime and then we hired a lot more cops and started putting a lot more people in prison and crime went down." But I also do think faith in that basic story is predicated on not having to confront on a daily basis the immense costs that mass incarceration and stop-and-frisk policing impose on our fellow citizens. It's not that different from the ways in which Americans think about American foreign policy--they hear about it in an abstract sense, but they don't have to directly experience the worst consequences of it.
America was founded with different systems of justice already in place in regard to white citizens and black slaves. Hasn't black America always been "a Colony in a Nation?" What has changed?
Of course, from slavery to Jim Crow, separate systems of justice are foundational. And, in fact, this notion of internal colonization and separateness is an old one. I quote DuBois referring to black Americans as constituting a "nation within a nation." What's changed, I think, and what distinguishes this particular era is the development of black political power. Part of the structure of Jim Crow was to block enfranchisement and black representation. Today, there's greater black elected political power than any time in the nation's history (though it is still a small fraction of all elected reps) and yet that enfranchisement has not eradicated this internal division and the democratic deficiency it represents.
President Trump successfully ran as a "law and order" candidate despite crime rates at historic lows. What is fueling the disparity between perception and reality that Trump capitalized on? Do you worry that the Colony will suffer more under his administration?
Well, yes. I mean, he basically just threatened to declare martial law in Chicago because he was watching a Fox News segment on violence there. Remember, Donald Trump is someone whose entire worldview was shaped in the high crime New York City I grew up in, which I describe in the book--one where white fear thrived. Trump famously called for the execution of the Central Park Five, who spent years in prison before being exonerated. He's never apologized and still contends they were guilty! In many ways Trump was able to the take the local politics of law and order and the cultivation of white fear of the New York City of my youth and project it out across the nation, integrating other threats--Muslims and immigrants primarily. The message is that the country is disordered and dangerous due to lawlessness at the border: unruly, violent criminal immigrants, a Muslim fifth column and inner-city black violence. In the book, I call this "the political equivalent of enriched uranium." It's a way of triggering the absolute worst impulses in white voters, and as a campaign tactic it's been very successful. We're just beginning to see--with the immigration executive order that bans travelers from seven Muslim countries--how it works as a governing agenda.
America is a nation founded on revolution but obsessed with order. How do you think veneration for our rebellious ancestors coexists in American minds with such a strong intolerance toward disunity of any kind?
This is a great question and touches on a great historical irony I wrestle with at length in the book. The same folks who attended tea party rallies with Gadsden flags and tricorne hats are the most likely to say police aren't sufficiently respected and that you should just do what a cop says, no matter what. There's a deep tension there! The original tricorne hat crew used to like to beat up customs officers and tar and feather them. Can you imagine, if a mob did that to a modern-day police officer, how constitutional conservatives would feel? So, I don't think there's a single answer. The tension between fidelity toward our revolutionary founders and our deep desire for order is forever unresolved and plays out in all kinds of ways in our politics.
Books of this kind often identify a problem and then propose solutions. I didn't find much in the way of policy prescriptions in A Colony in a Nation. Was that a deliberate choice?
It was absolutely intentional. I wanted to avoid what some people call "The Last Chapter Problem." It's what happens when a nonfiction author lays out a critique of some social problem in the first 90% of the book and then uses the last 10% to attempt to solve it. It rarely works. In fact, I did precisely this in my first book, Twilight of the Elites. The first 90% of that book holds up, I think, remarkably well. In fact, I think in many ways it's more relevant than it's ever been. But I can't say the same for the last chapter. I also think I was inspired by Ta-Nehisi Coates, who believes that it's not a social critic's job to offer solutions. If people are moved by the book, they will seek out experts and advocates offering concrete solutions.
Is there a "win-win" scenario or does any potential fix require there be a "loser?"
That's the big question, isn't it? I want to believe it's win-win. I mean, I genuinely do believe we can have a more equal, safer nation, where people can flourish and exercise the full liberty and autonomy that should be our birthright as Americans. But I also don't want to discount the more difficult notion that the current arrangement represents a kind of redistribution from the Colony to the Nation and that abolishing the "colonial" arrangement would mean that the Nation would lose privileges and benefits it currently enjoys. We need to develop a political language and framework to destroy the boundaries of the Colony and the Nation even if that's true. --Hank Stephenson
---
Shelf vetted, publisher supported.

Book Reviews
Fiction

Knopf, $26.95, hardcover, 288p., 9780451493699
Knopf, $25.95, hardcover, 352p., 9780451493897
Washington Square Press, $16, paperback, 320p., 9781476771403
Mystery & Thriller

Akashic, $15.95, paperback, 240p., 9781617754975
Pegasus Books, $25.95, hardcover, 400p., 9781681773322
Science Fiction & Fantasy
Bloomsbury USA, $26, hardcover, 384p., 9781632866240
Biography & Memoir
Knopf, $25.95, hardcover, 224p., 9781101875681
History
Thomas Dunne, $26.99, hardcover, 352p., 9781250069726
Essays & Criticism
Blue Rider Press, $27, hardcover, 432p., 9780399575808
Psychology & Self-Help
Houghton Mifflin Harcourt, $29, hardcover, 448p., 9780544133310
Children's & Young Adult

Houghton Mifflin Harcourt, $16.99, hardcover, 304p., ages 10-12, 9780544826083
Candlewick, $16.99, hardcover, 400p., ages 9-12, 9780763688165
--- SPECIAL ADVERTORIAL OFFERINGS ---

Star-Crossed


by Barbara Dee


Dear Reader,

Here's Gail Carson Levine (Ella Enchanted) on STAR-CROSSED: "Star-Crossed delighted me! Barbara Dee has a light touch and a pitch-perfect middle school voice." And Donna Gephart (Lily and Dunkin): "Star-Crossed takes...Romeo and Juliet and transforms (it) perfectly to the middle school stage."

STAR-CROSSED is a gentle comedy about a girl crushing on the girl playing Juliet. Kirkus Reviews calls STAR-CROSSED "a sweet story of young love amid middle school theatrics."

Email Barbara@BarbaraDeeBooks.com to enter to win a free copy!

Happy reading!

Barbara Dee




PUBLISHER: Aladdin

PUB DATE: March 14, 2017

AGE RANGE: 9 to 13

TYPE OF BOOK: Middle Grade Fiction

ISBN: 9781481478489

PRICE: $16.99