From the Shelf
Banned Books Week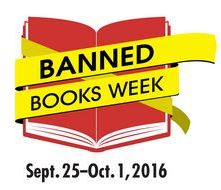 Banned Books Week begins this Sunday, September 26, an event that, sadly, continues to be a necessity. Many bookstores and libraries will have displays of banned books, and will offer events and material about book bannings and the First Amendment. Organizers of Banned Books Week has a directory of events broken down by state.
The American Library Association will again run the Banned Books Virtual Read-Out--readers can create videos celebrating the freedom to read that will posted on a dedicated YouTube channel. The ALA will also host a webinar on September 29 featuring authors Jessica Herthel (I Am Jazz), Christine Baldacchino (Morris Micklewhite and the Tangerine Dress) and Wendy Doniger (The Hindus), who will discuss their experiences with censorship. Also on the ALA website is the 2015 most-challenged book list, topped by John Green's Looking for Alaska.
The emphasis this year is on diversity--books that are frequently challenged are about people who are LGBTQIA, people of color and people with disabilities, about gender diversity and ethnic, cultural and religious minorities--"people or issues that, perhaps, that challengers would prefer not to consider," as Banned Books Week puts it. (For a list of some of these titles, click here.)
The Association of American Publishers cited statistics from the University of Wisconsin's Cooperative Children's Book Center and publisher Lee & Low from 1994 to 2012 that show that while 37% of the U.S. population are people of color, only 10% of books published focus on multicultural content. In addition, ALA's Office for Intellectual Freedom has determined that 52% of the books challenged or banned over the past decade are titles that are considered diverse content. As the AAP notes, "These statistics are troubling and create more questions than answers."



In this Issue...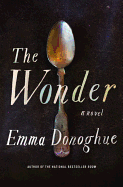 The author of Room builds a historical novel of psychological suspense based on true stories of "Fasting Girls" throughout history.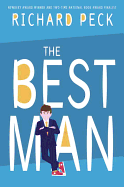 In Newbery Medalist Richard Peck's wise and wonderful middle-grade novel, fifth-grader Archer Magill has four male role models and discovers that two of them are gay.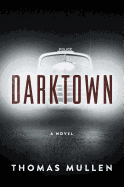 In 1948, when a black woman, last seen with a white man, is brutally murdered, the first black police officers in Atlanta vow to find her killer.
Review by Subjects:
Fiction ⋅ Mystery & Thriller ⋅ Science Fiction & Fantasy ⋅ Biography & Memoir ⋅ Current Events & Issues ⋅ Social Science ⋅ Children's & Young Adult ⋅ Reference & Writing

Upcoming Events
09/26/2016 - - 7:00PM
September's meeting has been changed to the fourth Monday, September 26th, at 7pm.   We typically meet the 3rd Monday of the month. Guests are welcome, but please let us know to expect you!
Meet Puzzlemaster and Bestselling Children's Author Trenton Lee Stewart (Talk & Signing)
09/27/2016 - - 4:30PM
Join us for mystery, riddles, and excitement at this FREE event celebrating the launch of the new children's novel, The Secret Keepers (Little, Brown & Co., hardcover, $18.99, on sale 9/27/16), by Trenton Lee Stewart, bestselling author of The Mysterious Benedict Society series, on Tuesday, September 27th, at 4:30pm at the Hughes Main Library in downtown Greenville. Trenton Lee Stewart will be visiting from his home in Arkansas to share the secret of how he comes up with the riddles, puzzles, and narrow escapes in his books. The Secret Keepers introduces Reuben, who soon embarks on a dangerous adventure full of curious characters, treacherous traps, and hairsbreadth escapes as he races to outwit and outmaneuver the sly villain called The Smoke and save his town from a terrible fate. On Reuben's side are the fearless Penny, the mighty Jack, the wise Mrs. Genevieve, and an antique pocket watch that, much like Harry Potter's cloak, can render you invisible. Event schedule : 4:30p-5p ~ Buy books* (including pre-signed books) and enjoy a snack 5p-5:30p ~ Trenton Lee Stewart talk 5:30p-6p ~ Have your book signed!*   *Note: This event is free and open to the public, but a purchase of The Secret Keepers from Fiction Addiction (in advance or at the event) is required in order to join the signing line. Mr. Stewart will sign his other books as long as they are accompanied by at least one copy of the new book. Books will be available for sale prior to and at the event. Books may be purchased online, at the store, or by calling Fiction Addiction at 864-675-0540. If you can't make the event let us know and we're happy to get a copy personalized for you to be picked up at the store or shipped to you directly.     Acclaimed New York Times bestselling author, SC Children's Book Award nominee, and E.B. White Read Aloud Award winner Trenton Lee Stewart returns with a captivating, heart-stopping adventure about thrilling secrets and dangerous mysteries — and the courage to reveal the most frightening of truths.   Eleven-year-old Reuben spends his days exploring, hiding, and practicing parkour among the abandoned buildings of the Lower Downs as a way to escape the rough times that have befallen him and his mom — but his discovery of an extraordinary antique pocket watch changes everything. When Reuben finds that the watch has the power to turn him invisible, he's propelled on the adventure of a lifetime.   Now Reuben is being pursued by a group of dangerous men called the Directions, and someone — or something — ominously called The Smoke. They all want the watch, and with the help of new friends, it's up to Reuben to unravel the mysteries surrounding it and protect the city from evil.   New York Times bestselling author Trenton Lee Stewart's latest novel will enthrall old and new fans alike with the twists and turns of an inventive and compelling adventure reminiscent of The Mysterious Benedict Society series.
Fiction Addiction Bookclub Party
10/03/2016 - - 5:30PM
Are you in a bookclub? Thinking about joining or starting a bookclub? Like to read "bookclub-type books"? Then come join us for another Bookclub Party at Fiction Addiction! Store owner Jill Hendrix will present suggested titles for bookclubs, and we will be serving wine and cheese and giving away a number of "advance reader copies."   *Note: Tickets are $10 each. Each ticket admits one and can be redeemed for $10 off any merchandise purchased at the event. Tickets can be purchased online or by calling us at 864-675-0540. We prepare gift bags in advance for our attendees, so please make sure to RSVP. Tickets: http://www.fiction-addiction.com/?keyword=bookclub+party&searchby=title&page=shop/browse.
Book Candy
J.K. Rowling's Writing Tips
Bustle shared "13 writing tips from J.K. Rowling, because she knows a thing or two about perseverance." And a new Pop Chart Lab poster "categorizes magical items from Harry Potter," Mental Floss noted.

---
Nicholas Sparks, matchmaker redux: Clemma and Sterling Elmore, who have been married for 57 years, "did a ridiculously adorable photo shoot inspired by The Notebook, because that movie hasn't made you cry enough already," Buzzfeed noted.

---

The Guardian highlighted the "top 10 dodgy lawyers in literature."

---
The Royal Mail is releasing a series of Agatha Christie stamps "packed with 'hidden secrets' to mark what would have been the queen of crime's 126th birthday," the Guardian reported.

Great Reads
Rediscover: Shoeless Joe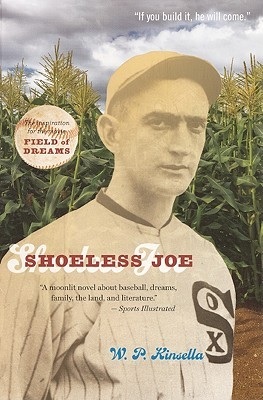 Canadian novelist W.P. Kinsella, author of Shoeless Joe, which became the 1989 Kevin Costner film Field of Dreams, died last week at age 81. Kinsella's novels and short stories were primarily about baseball, with dashes of magical realism, and about the plight of Native Canadians. His first published book, Dance Me Outside (1977), is a collection of 17 stories set on a Cree Indian reserve in Central Alberta. Shoeless Joe (1982) and The Iowa Baseball Confederacy (1987) remain Kinsella's most enduring works. In 1997, he suffered a brain injury during a car accident that kept him from publishing another novel until 2011's Butterfly Winter. Kinsella died via doctor-assisted suicide after suffering from diabetes for many decades.

Shoeless Joe takes its title from Shoeless Joe Jackson, a baseball player banned from the sport after the Black Sox scandal of the 1919 World Series (though he was likely innocent of any involvement in the conspiracy by a group of White Sox players to throw the series). Ray Kinsella, the novel's protagonist, hears a voice telling him to build a baseball field in the middle of his Iowa corn farm. Ray's field summons the spirit of his hero, Shoeless Joe, and other baseball legends seeking redemption. Ray sets out to find to find J.D. Salinger, another of his heroes, and ease the reclusive author's pain. Among several other alterations, the film Field of Dreams replaces J.D. Salinger with fictional author Terence Mann. It also brought the phrase "if you build it, they will come," into popular use, though both versions of Kinsella's story actually say "he will come." Shoeless Joe was last published in 1999 by Mariner Books ($13.95, 9780395957738). --Tobias Mutter

The Writer's Life
Daniel Levitin: Tools for Critical Thinking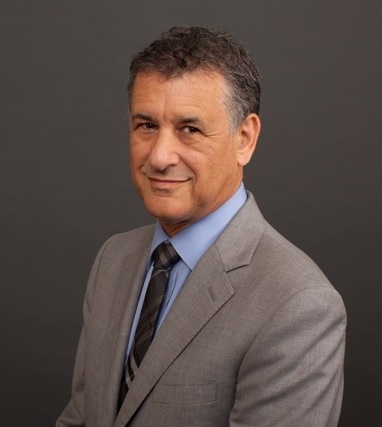 photo: Peter Prato
Dr. Daniel J. Levitin is a James McGill Professor of Psychology, Behavioural Neuroscience, and Music at McGill University in Montreal, and Dean of Arts and Humanities at the Minerva Schools at the Keck Graduate Institute in California. He is the author of This Is Your Brain On Music (2006), The World in Six Songs (2008) and The Organized Mind: Thinking Straight in the Age of Information Overload (2014). His new book is A Field Guide to Lies: Critical Thinking in the Information Age (reviewed below).

What led you to write this book?

For 15 years at McGill I've been teaching a course for senior honors students that's effectively a course in critical thinking. And a great deal of what we're doing at Minerva is trying to embed critical thinking in the curriculum starting in the freshman year. Our dean of the faculty, Stephen Kosslyn, was the dean of social sciences at Harvard, and he had several conversations with Harvard's administration about critical thinking--"Do you teach critical thinking at Harvard?"--and the answer was always "Yes." Stephen would say "Where, what classes?" And they'd say "Well, there's not really a class dedicated to it, but students pick it up." I think that critical thinking is something that is undervalued; there's the need to sit down and teach it. What made me want to write A Field Guide to Lies is watching the kind of conversation we've been having in the U.S. around politics. It used to be the two sides listened to each other. And it used to be that you could get a reasonable person to change their mind if you gave them information that was compelling and rigorously sourced. That's not happening anymore. And I think that the whole idea of representative democracy is that the voters need to be informed. And if they're not, they're going to make choices that are against their own interests or against the long-term interests of the country. That was what motivated me to write the book and write it now.

How did you choose the tools in this book?

Some of them come from neuroscience, some from information science, some from the Kahneman and Tversky camp. Danny Kahneman wrote this great book called Thinking Fast and Slow that summarized a lot of his work, and I worked in his lab as a student. I think the tools that are introduced in my book are typical of what one would get by going to law school or journalism school or getting scientific training.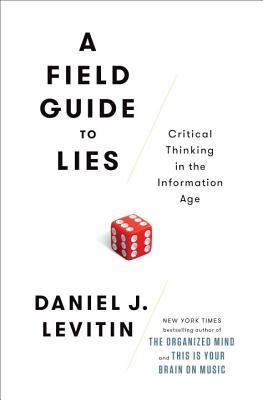 I was reading it thinking, wow, these methods are great, but wondered about the barriers that some people might have to picking them up. One is the aversion to math. What would you say to people who hate getting involved with numbers?

I understand math aversion. And I think almost everybody has it at some point. I think that we can have numerical literacy, the same way we can have information literacy, without necessarily being a math whiz. What I would say is: just look at the numbers and without doing any addition or subtraction or working out any equations, ask yourself a couple of things. First, are they plausible? The person who cut my hair the other day said she had read that there are 10 billion people on the planet without Internet access and we should do something about that. Now, I don't keep up with world population statistics, but I think it's somewhere between seven and eight billion. I don't have to know the exact number. I know that it's not 10 billion, or I can look it up fast enough. And I know that some people do have Internet, so it can't be that 10 billion don't. That's a plausibility issue, you don't need to use much math.

The second question is: Do the numbers support the claims? I think the most egregious example of this played out in Congress with the Planned Parenthood graph. In a congressional session, a graph is put on display, and it looks like Planned Parenthood has been drastically cutting funding for cancer screenings and drastically increasing the funding for abortion. But if you look at the numbers printed on it, you see that the graph has been incorrectly drawn to make a visually striking point that doesn't agree with the numbers. I think even a mathphobe can get their head around that.

Another barrier to critical thinking might be some people's mistrust of information sources.

Setting aside conspiracy theorists... I think we do have to trust people, and society and science and culture are based on that. I've never seen a gene, I've never seen an atom--I'm taking people at their word who seem credible to me. You have to satisfy yourself that within the limits of knowledge and current thinking, these people are experts. It's not always the case but people who work for legitimate institutions and have been trained by legitimate institutions are a better bet. I might ask how you know that or what your evidence is, I might check it with a second or a third person or do a bit of research myself to try to get some corroboration.

This is why we get second opinions in medicine, and for that matter we may get second opinions from an auto mechanic or a construction contractor. People who are well intentioned and well trained can have differing views, and you do need to make a little more effort than you used to, to sort things out. But we're saving so much time because the process of acquiring information has become almost instantaneous. All that time we're saving from not having to go to the library and find physical books and articles--we now need to spend at least some of it tracking these things down.

You were saying the U.S. political situation partly inspired this book. How do you critically approach politics?

I think the first thing to do is to listen to what politicians are saying, and then read sites like Politifact and the Washington Post's Fact Checker. Of course, their reporters have their own political biases, but I think their editors are careful to minimize those biases. I also think it's important to realize that the two major parties have complicated platforms, and it may be the case, particularly in smaller or local elections, that a particular candidate is promoting things you like and they are not in the party you usually vote for. I would be open to that possibility.

And as someone who has devoted so much of my life to education, I think that knowing certain biases exist is a good way to prevent them from influencing you too much. One of them is confirmation bias. I think a whole bunch of people in the country made up their minds a long time ago about which presidential candidate they were going to support because they had a visceral reaction to one or the other. And I think that having made up their minds, some voters don't take in any more information. If something bad is said about their candidate, they say, yeah, that's bad, but my candidate is better than the alternative. If something good comes out about the opponent, they say the media's biased or one good thing isn't outweighed by all the terrible things.

How do you break that attitude down?

You try to be open-minded. Whoever the candidate is, you accept the possibility that the one you don't favor might win and it might be good to know a little about that person. --Sara Catterall

Book Reviews
Fiction

Little, Brown, $27, hardcover, 304p., 9780316393874
Mystery & Thriller

37 Ink/Atria, $26, hardcover, 384p., 9781501133862
Minotaur Books, $25.99, hardcover, 352p., 9781250103420
Science Fiction & Fantasy
St. Martin's Griffin, $15.99, paperback, 192p., 9781250092373
Biography & Memoir
The Experiment, $24.95, hardcover, 272p., 9781615193387
Random House, $28, hardcover, 288p., 9780812995244
Blue Rider, $28, hardcover, 448p., 9780399176418
Current Events & Issues
Dutton, $28, hardcover, 304p., 9780525955221
Social Science
Melville House, $25.99, hardcover, 320p., 9781612195636
Children's & Young Adult

Dial/Penguin, $16.99, hardcover, 240p., ages 9-12, 9780803738393
First Second/Macmillan, $15.99, hardcover, 128p., ages 8-12, 9781626723399
Knopf, $17.99, hardcover, 40p., ages 5-8, 9780449813379
Reference & Writing
Bloomsbury USA, $27, hardcover, 352p., 9781632865885
--- SPECIAL ADVERTORIAL OFFERINGS ---

Going Geek

by Charlotte Huang

Dear Reader,



I wrote GOING GEEK for anyone who has ever felt blindsided or demoralized by life's many left turns. It's meant to be a fun story about friendships, romance, and figuring out what kind of person you are. When Skylar's epic senior year at her preppy East Coast boarding school goes up in flames, the only way she can salvage things is by seeing past the surface, and giving herself and others a second chance.

Email charlotte@charlottehuangbooks.com to enter to win a free copy.

Charlotte Huang








PUBLISHER: Delacorte

PUB DATE: September 13, 2016

TYPE OF BOOK: Young Adult

ISBN: 9780553539431

PRICE: $17.99
Truth or Dare

by Barbara Dee

Dear Reader,



When I was growing up, all the girls read Judy Blume's "Are You There God, It's Me, Margaret." It's astonishing to me that since it was published forty-six years ago, so few middle grade books have explored the subject of girls going through puberty--which is why I decided to write TRUTH OR DARE.

My sixth novel is about a seventh grade girl named Lia who's so embarrassed by her late-blooming body that she lies to her friends during an extended game of Truth or Dare. As her lies pile up, friendships are threatened, and Lia's world is thrown into chaos. Will unpredictable, eccentric Aunt Shelby help Lia get her friends back, or just make everything worse?

I'm hoping that readers find this book funny, honest, moving and relatable. I also hope it sparks great conversations between girls and the grown-up women in their lives!

Email Barbara@barbaradeebooks.com to enter to win a free copy!

Warmly,

Barbara








PUBLISHER: Aladdin

PUB DATE: September 20, 2016

TYPE OF BOOK: Middle Grade

ISBN: 9781481459686

PRICE: $16.99