From the Shelf
Further Reading: Understanding Social Justice Through Criminal Justice
Ta Nehisi-Coates wrote Between the World and Me as a powerful letter to his son, reflecting on what it means to live--and to face dying--as a black man in the United States today. Coates acknowledges and addresses the tribulations without shying away from hard truths. "I would have you be a conscious citizen of this terrible and beautiful world," he writes--and acknowledging the truths in this National Book Award winner is an important first step in that consciousness.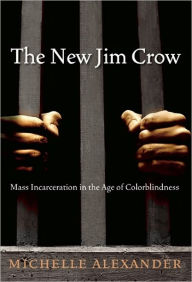 Recognizing the many flaws in the country's criminal justice system is crucial to continuing on the path to conscious citizenship. Michelle Alexander's 2010 book The New Jim Crow addresses the systemic racism of the United States justice system, drawing parallels between the Jim Crow laws of the late 19th and early 20th century and the War on Drugs that grew up after the collapse of Jim Crow in the 1960s. Importantly, Alexander's study addresses not only the causes of incarceration, but the lasting impact of a criminal record on an individual's life. Those interested in a deeper dive into the history of the War on Drugs--and the ways it has been played out not just in the U.S., but across the globe--will be interested in Johann Hari's Chasing the Scream.
Bryan Stevenson, a lawyer working with inmates on death row, writes about his experience in Just Mercy, and about the many ways it has prompted him to be merciful in his judgment of others. This mercy, he argues, is the only way to elevate the broken among us--and to elevate ourselves, as well: "Simply punishing the broken--walking away from them or hiding them from sight--only ensures that they remain broken and we do, too. There is no wholeness outside of our reciprocal humanity." --Kerry McHugh, blogger at Entomology of a Bookworm



In this Issue...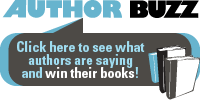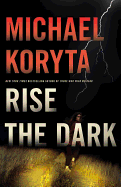 Mark Novak's single-minded drive to find justice for his murdered wife leads him straight into the deadly plot of a ruthless mastermind.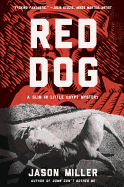 When "Slim: Redneck Investigations" takes a missing dog case, all hell breaks loose in Jason Miller's funny country noir crime novel.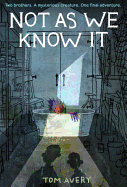 Twin brothers living near the English Channel in the 1980s find a tiny fish-man in the sea and take him home.
Review by Subjects:
Fiction ⋅ Mystery & Thriller ⋅ Science Fiction & Fantasy ⋅ Food & Wine ⋅ Psychology & Self-Help ⋅ Children's & Young Adult

Upcoming Events
08/25/2016 - - 4:00PM
Elementary teachers and librarians are invited to our inaugural FREE elementary educators event. We will be serving wine and cheese and giving away goodie bags of free books, so please RSVP so we know how many to prepare for. Attendees will also receive a 20% discount on any of their purchases that day. Greenville County teachers, you can earn professional development credit by submitting your attendance at this event to Candice Moore (cvmoore@greenville.k12.sc.us) as an out of district activity.     The event will be focused on the topic of Author Visits.   Agenda:   Jill Hendrix, owner of Fiction Addiction, will discuss tricks for getting authors to your school on the cheap.   Malinda Edmonston, librarian at Pelham Road Elementary, will discuss what she does to prepare her students and teachers for a successful author visit.   Jane Robertson, retired Northwood Middle School librarian, will book talk The Mysterious Benedict Society. The author, Trenton Lee Stewart, will be doing a public event at the Hughes Main Library downtown on September 27th for his latest book.
08/27/2016 - 2:00PM
Georgia author Judy Fogarty will be signing copies of her debut novel, Breaking and Holding (Lake Union, paperback, $14.95), at a book signing on Saturday, August 27th, from 2-4pm at Fiction Addiction. An intimate portrait of the folly of the human heart, Breaking and Holding explores buried truths that are startlingly unveiled. What's left in their wake had the power not only to shatter lives…but to redeem them. This event is free and open to the public.     For Patricia Curren, the summer of 1978 begins with a devastating discovery: an unfamiliar black pearl button in the bed she shares with her controlling husband, Jack. Seeking the courage to end her desolate marriage, Patricia spends a quiet summer alone on beautiful Kiawah Island. But when she meets Terry Sloan, a collegiate tennis player trying to go pro, their physical attraction sparks a slow burn toward obsession.   Once Patricia and Terry share closely guarded secrets from their pasts, they want more than a summer together. But their love soon fractures, as a potential sponsor takes an unusually keen interest in Terry — both on court and off. And when single, career-driven Lynn Hewitt arrives, other secrets must surface, including the one Patricia has kept from Terry all summer.
Kelly Durham Book Talk & Signing
08/27/2016 - - 12:00PM
Clemson, SC, author Kelly Durham has captured Old Hollywood in his entertaining new novel, The Movie Star and Me (paperback, $15.99, on sale 8/9/16), and exposes readers to the history of the movie business in this historical fiction tour de force. Movie magic, labor strikes, HUAC committee hearings, and the business of show business are revealed as a colorful cast of characters fight for their self-interests — with surprising results. You can meet the author at a book talk & signing on Saturday, August 27th, at Noon at Fiction Addiction.   *Note: This event is free and open to the public, but please RSVP to Fiction Addiction if you plan to attend.     The Movie Star and Me follows Frank Russell, a young veteran just returned from the Pacific war. On the ship home from Okinawa, Frank discovers several cans of newsreel film in his duffel bag. Once he lands in the States, Frank returns the film to its owner, Pacific Pictures in Hollywood. Over the course of a couple of visits to the studio, Frank impresses its owner Abe Baum, who offers Frank a job. Frank continues to impress and is quickly promoted, earning the attention of Vera Vance, an up-and-coming starlet. Under Frank's tutelage, the ambitious Vera becomes the studio's top box office attraction. But there are secrets at Pacific Pictures that threaten futures, and Frank gets caught up in a high-stakes battle where people aren't always what they seem to be.
Young Adult Author Panel Talk & Signing
08/31/2016 - - 5:30PM
Join these young adult authors for a book talk, followed by a Q&A and a book signing on Wednesday, August 31st, at 5:30pm at Fiction Addiction: Jaye Robin Brown (author of Georgia Peaches and Other Forbidden Fruit [HarperTeen, hardcover, $17.99, on sale 8/30/16] and No Place to Fall [HarperTeen, paperback, $9.99, on sale 8/30/16]), Ashley Herring Blake (author of Suffer Love [Houghton Mifflin, hardcover, $17.99]), Lauren Gibaldi (author of Autofocus [HarperTeen, hardcover, $17.99] and The Night We Said Yes [HarperTeen, paperback, $9.99]), and Kathryn Holmes (author of How It Feels to Fly [HarperTeen, hardcover, $17.99] and The Distance Between Lost and Found [HarperTeen, paperback, $9.99]).   *Note: Tickets are $10 each. Each ticket can be redeemed for $10 off a purchase of the featured authors' books prior to or at the event. Tickets and books can be purchased online, at the store, or by calling us at 864-675-0540.     In Jaye Robin Brown's new novel, Georgia Peaches and Other Forbidden Fruit, Joanna meets the perfect girl for her and must decide whether to break a promise that could change everything for her and her family or lose out on love in this charming young adult romance that's perfect for fans of Julie Murphy's Dumplin' and Becky Albertalli's Simon vs. the Homo Sapiens Agenda.   Joanna Gordon has been out and proud for years, but when her popular radio evangelist father remarries and decides to move all three of them from Atlanta to the more conservative Rome, Georgia, he asks Jo to do the impossible: to lie low for the rest of her senior year. And Jo reluctantly agrees.   Although it is (mostly) much easier for Jo to fit in as a straight girl, things get complicated when she meets Mary Carlson, the oh-so-tempting sister of her new friend at school. But Jo couldn't possibly think of breaking her promise to her dad. Even if she's starting to fall for the girl. Even if there's a chance Mary Carlson might be interested in her, too. Right?     Sam Bennett falls for Hadley St. Clair before he knows her last name. When Sam finds out she is that St. Clair, daughter of the man who destroyed Sam's family, he has a choice: follow his heart or tell the truth about the scandal that links their families. Funny and passionate, Suffer Love by Ashley Herring Blake is a story about first love, family dysfunction, and the fickle hand of fate.                   From Lauren Gibaldi, author of The Night We Said Yes, comes, Autofocus, a fun and heartfelt YA contemporary tale. When Maude decides to search for information about her birth mother, she finds out more than she expected. Perfect for fans of Stephanie Perkins and Susane Colasanti.   Family. It's always been a loaded word for Maude, whose birth mother died after giving her up for adoption. With her best friend, Treena, in college in the same town where her birth mother grew up, Maude decides to visit and explore her past. But when Maude arrives, she quickly discovers that Treena doesn't seem to have time for her — or for helping with her search. Enter Bennett, a cute guy who lives in Treena's dorm. He understands Maude's need to find her mother. And as Bennett helps Maude, she starts to realize that her mother's past doesn't have to define her own future.         In Kathryn Holmes' new novel, How It Feels to Fly, a struggle with body dysmorphia forces one girl to decide if letting go of her insecurity also means turning her back on her dreams.   Sam has always known she'd be a professional dancer — but that was before her body betrayed her, developing unmanageable curves in all the wrong places. Lately, the girl staring back at Sam in the mirror in unrecognizable. Dieting doesn't work, ignoring the whispers is pointless, and her overbearing mother just makes it worse.   Following a series of crippling anxiety attacks, Sam is sent to a treatment camp for teens struggling with mental and emotional obstacles. Forced to open up to complete strangers, Sam must get through the program if she wants to attend a crucial ballet intensive later in the summer. It seems hopeless until she starts confiding in a camp counselor who sparks a confidence she was sure she'd never feel again. But when she's faced with disappointing setbacks, will Sam succumb to the insecurity that imprisons her?   This compelling story examines one girl's efforts to overcome her worst enemy: herself. Tickets: http://www.fiction-addiction.com/?page=shop/cname&cname=young+adult+author+panel.
Book Candy
Book Lovers Go Back to School
It's that time of year: Bustle explored "11 things all book-lovers do when going back to school," and shared "14 poems about fall to get you ready to say goodbye to summer."

---
"Show us your John Green-inspired tattoos" was the invitation extended to the Buzzfeed Community.

---
"The most popular book the year you were born" was shared by Good Housekeeping magazine.

---
"To the Interstate and beyond: Geek vacations for sci-fi and fantasy-loving families" were showcased by Quirk Books.

---

"National park signs in Michigan now sport poetry," the Detroit Free Press reported.

---

Regarding her book's success, she once said: "The 1960s will be remembered for Andy Warhol, The Beatles and Me!" Flavorwire collected "15 things you didn't know about Jacqueline Susann's Valley of the Dolls."

The Writer's Life
Andrew Gross: Finding Inspiration in Personal History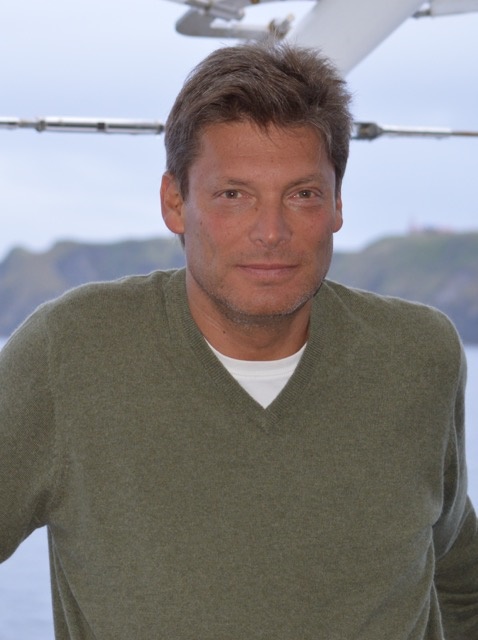 Andrew Gross has written many bestselling thrillers, five of them with James Patterson, and his novels have been translated into more than 25 languages.

The One Man (published on August 23 by Minotaur Books), is about an intelligence officer deployed by the U.S. government to break into Auschwitz to extricate Alfred Mendl, a scientist with knowledge that could help the Allies win World War II. The reason Nathan Blum is chosen for this impossible mission: he's a Jew who escaped Poland as a boy and can convincingly go undercover as an Auschwitz prisoner.

Nathan Blum was based on your father-in-law, who passed away in February. What was his reaction to your book?

My father-in-law came to this country in April of 1939, six months before the start of the war. He never knew the fates that befell any of his family. He was the only one in his extended family to survive. His entire life, in spite of some success, he carried a mantle of sadness over him. No one ever knew fully why.

He never talked about his family or his upbringing back in Poland. My wife and her brother knew nothing more than the names of their grandparents. In 1941, when America entered the war, he enlisted in the army of his new country, and because of his facility with languages, was placed in the [Office of Strategic Services]. He never spoke about his duties there, either.

So The One Man is about an escaped Jew who is convinced to go back to where his family was murdered to bring out the one man the Allies feel can win them the war. In many ways I wrote the story I always imagined he would tell.

A few months before he died, my wife read him the opening chapters, about a man built off of him, and with tears in his eyes he took her hand and said, "Lynnie, I have some things to talk to you about."

What were those things? How closely did his stories resemble those in The One Man?

He just talked about how it was always too painful for him to bring up the past (which was more than he ever admitted prior; he would just ignore the questions). How he felt badly my brother-in-law Greg and my wife were so disconnected from their past. I know he told her that his father was a horse trainer. (A Jewish horse trainer--ha!) Things like that. He never told her about the cache of letters, which she found later, where it came out his mother always questioned him: "Why have you not written us?"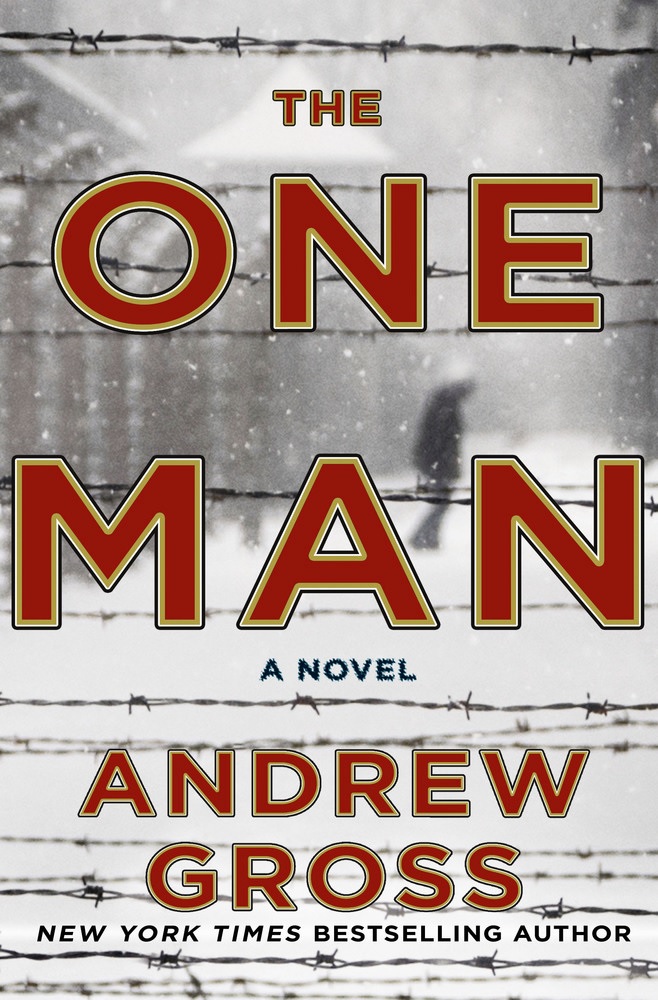 Tell us about those letters.

After he died, we found a cache of letters written to him by his mother under Nazi occupation, which, incredibly, he never shared. They showed a modern, confidant, funny woman. In these letters my wife and her brother met their grandmother for the first time.

Many of the letters asked imploringly why he had never written them back. No doubt his letters were never delivered to the ghetto. So we began to understand the sadness he carried with him, the feeling that his parents died feeling he had never written them. So after his death, his life finally began to make sense. It's incredibly sad.

It is. How do you think your book differs from others about the Holocaust and Auschwitz? What unique perspective do you think you provided?

The last thing I tried to do was do in fiction what countless eyewitness testimonies have documented in fact. Yet most of what takes place in the book was true or based on truth through stories passed on to me. What is critical, though, is that I tried to focus on Nathan's heroism, not the camp's atrocities, which have been even more compellingly depicted elsewhere. I tried to make the story uplifting, not enervating.

You write about advanced math and science with authority in this novel. How much of it was information you already knew and how much was research?

That's a compliment. I'm someone who barely muddled through eighth-grade earth science. The key was to make atomic science interesting and conversational, even in short doses, and to do it in dialogue, so it becomes part of the repartee between Alfred and Leo [a chess wunderkind Alfred befriends] that defines their relationship. But still, it was important that readers understand just what it is Alfred knows that's so essential.

You've said One Man is a departure for you. Besides being a very personal story, how else does it differ from your previous books?

It's a departure in setting and style. In the past I've written pace-driven stories and I generally erred in bias on the side of plot as opposed to character. Yet I always wanted to write a richer story with bigger bones. What richer subject is there in humanity and theme? To do so, it had to have a much more atmospheric texture and sense of historical detail, and deeper palate of character than I ever allowed myself. Though it moves briskly, I do think this is a book where the people you meet stay with you for a long time. Or so I've heard.

How did you convince your reps--agent, publisher, publicist, etc.--that this was the right novel for you to write at this time?

The easiest part was that my nine-book contract had come to an end. I had to [write this book] for my own artistic liberation. I believed in this story from its first day. The hard part, as you say, was convincing everyone else that I could 1) handle the material, 2) pull it off, and 3) find a publisher eager to take the risk and the ride with me. Which I have. It was fraught with risks, both financial and market-wise, but not so much of a risk as when I got in this business in the first place!

Now that you've written such a departure, where will you go from here?

Another World War II story, a tale of incredible individual heroism and endurance, built off the British and Norwegian raid that ended the Nazi efforts to acquire the atomic bomb. It's a little more Alistair MacLean than Schindler's List, so to speak, but very inspirational and thrilling. --Elyse Dinh-McCrillis, blogger at Pop Culture Nerd

Book Reviews
Fiction
Morrow, $26.99, hardcover, 432p., 9780062449689
The Dial Press, $27, hardcover, 336p., 9780812998726
Mystery & Thriller

Harper Paperbacks, $14.99, paperback, 352p., 9780062449061

Little, Brown, $26, hardcover, 400p., 9780316293839
Science Fiction & Fantasy
Tor, $24.99, hardcover, 304p., 9780765378255
Breakaway Books/University of Indiana, $19, paperback, 376p., 9780253022516
Harper Voyager, $25.99, hardcover, 336p., 9780062351579
Food & Wine
Harper, $26.99, hardcover, 336p., 9780062216410
Agate Surrey, $29.95, hardcover, 224p., 9781572841741
Psychology & Self-Help
FSG Originals, $13, paperback, 160p., 9780865478237
Children's & Young Adult

Schwartz & Wade/Random House, $16.99, hardcover, 176p., ages 9-12, 9780553535099
Holt, $16.99, hardcover, 384p., ages 10-14, 9780805098006
--- SPECIAL ADVERTORIAL OFFERINGS ---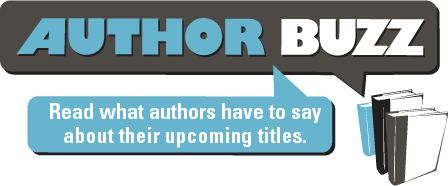 Dear Reader,

The Readers of Broken Wheel Recommend is about an unlikely long-distance friendship between two women whose plan to meet in person after months of writing letters goes terribly awry, leaving one of them marooned in a small Iowa farm town so broken it's almost beyond repair.

It's a heartwarming reminder of how books find us, change us, and connect us.

A New York Times bestseller!

Send an email to tiffany.schultz@sourcebooks.com to win one of five copies.



Katarina Bivald




Publisher: Sourcebooks Landmark

Pub Date: 01/19/2016

ISBN:9781492623441

List Price: $16.99
Dear Reader,

Paris: 1942:

Three lives intertwined in Nazi-occupied Paris: Paul, a brooding banker, Rachel, a teenage Jew, Claire, a bookstore owner - all confronted by an infamous Nazi collaborator. They hide thousands of Jewish refugees, leading them to safety - until an innocent bystander notices something amiss and their entire world collapses around them.

Email me at authorjamiller@gmail.com to win one of five signed copies.

John Anthony Miller


Buy on Kobo: https://store.kobobooks.com/en-us/ebook/when-darkness-comes-10




Publisher: Sarah Book Publishing

Pub Date: 07/07/2016

ISBN:9781614564669

List Price: $4.99