From the Shelf
Books on Comics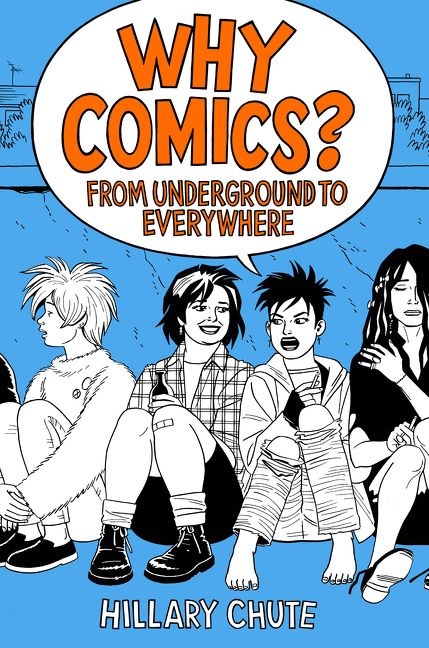 In her book Why Comics: From Underground to Everywhere (Harper, $40), Hillary Chute surveys this "spatially site-specific form of literature," from early newspaper editorial comics and serialized funnies to the critical acclaim of tough topic graphic novels. Visual texture, storytelling, even line breaks and text arrangement, are investigated in this sweep across the comic canon. Chute investigates the origin stories and art of comics luminaries like Chris Ware, Matt Groening, Lynda Barry, Alison Bechdel and the Hernandez brothers, among others, but looks also at the value of fan culture, which embodies the independent spirit at the root of comics.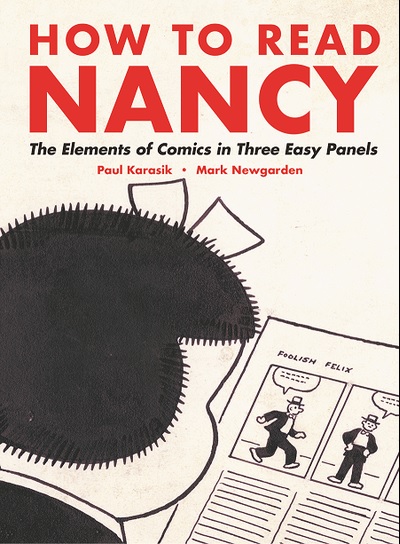 Paul Karasik and Mark Newgarden also study the structure of comics and the history of the art form in How to Read Nancy: The Elements of Comics in Three Easy Panels (Fantagraphics, $29.95). From dropping out of high school to become a copy boy at the New York World newspaper to his rise in syndicated comic strip fame, artist Ernie Bushmiller is a comic success story, as is his character Nancy, who was introduced in 1933 and had spread to 880 newspapers and to international markets by 1971. The book digs into the Bushmiller equation of formulaic humor, economy and balance by analyzing a single Nancy comic that originally ran in 1959.


If your level of comic fandom doesn't demand a sociological history of the art's impact or a deep textual study, but you're still interested in a peek behind the curtain, try Michael Chabon's The Escapists by Michael Chabon and Brian K. Vaughan (Dark Horse, paperback, $19.95). This comic about making a comic celebrates a fan who makes his own, which Chute emphasized in Why Comics is a pivotal part of many comic success stories. After our hero Max buys rights to The Escapist he and his art team contemporize the masked man and his adventures, and are faced with villains and adventures of their own in the process. Part how-to superhero comic, part deep-diving human drama, The Escapists embodies much of the history and spirit of comics. --Kristianne Huntsberger, partnership marketing manager at Shelf Awareness



In this Issue...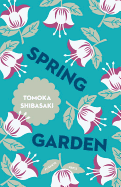 Spring Garden is a brief, exquisitely crafted story of human connection in a contemporary, alienating society.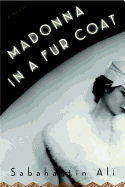 This English translation of Sabahattin Ali's popular novel offers a compelling and tragic love story between a Turkish man and German woman.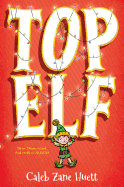 North Pole elves and humans compete to become the next Santa, building the fastest sleigh, downing the most cookies and milk, and designing the best Big Red Suit in this hilarious debut novel.
Review by Subjects:
Fiction ⋅ Mystery & Thriller ⋅ Food & Wine ⋅ Biography & Memoir ⋅ Business & Economics ⋅ Nature & Environment ⋅ Children's & Young Adult

Upcoming Events
12/16/2017 - 11:00AM
Greenville, South Carolina, author Chip Simmons will be signing copies of his debut middle-grade fantasy novel, The Lighted Sword (Deeds Publishing, paperback, $17.95), at an in-store book signing on Saturday, December 16th, from 11am-1pm at Fiction Addiction. This event is free and open to the public.   Long ago and far north of the Anduin Mountain, a merciless clan of dangerous beasts emerges from the fog and wreaks havoc across the land, determined to destroy everything in their path and conquer what remains. Chased away from their village and forced into hiding, only a race of noble amphibians escapes the slaughter. Soon, they build a new home, one far from their enemy and deep inside a beautiful and peaceful land called Anzenar. But it is not to last. Many years pass without sign of the great beasts. Then, one day, the inhabitants of a small village begin to disappear, one by one, as the shadows of an immense lizard stalk the forest. Those who leave never return, but without warriors to protect them, the animals of Rippleshy Village can do nothing but wait. But when a young frog named Tenara is forced to rescue her best friend from being dragged into the forest by a terrible creature, everything changes. Now that Tenara and Joen know the truth, they have no choice but to set off on an adventure, leaving the security of Rippleshy behind in order to find and bring home all those they have lost. Little do the frogs know, a final battle is coming, one that will determine the fate of Rippleshy, their friends, and the land of Anzenar itself.
Young Adult Author Panel Talk & Signing
12/16/2017 - 2:00PM
Meet these South Carolina young adult authors at a book talk, followed by a Q&A session and a book signing, on Saturday, December 16th, at 2pm at Fiction Addiction: Emily B. Martin (author of the Creatures of Light series, including Woodwalker [Harper Voyager, paperback, $6.99] and Ashes to Fire [Harper Voyager, paperback, $6.99]) and Ashley Poston (author of Geekerella [Quirk, hardcover, $18.99]). *Note: This event is free and open to the public, but please RSVP to Fiction Addiction if you plan to attend.   An adult fantasy tale that will surely resonate with young adult readers, Ashes to Fire is the story of a queen's desperate journey to secure peace, and the even greater journey to discover herself. Ashes to Fire is the captivating and adventurous follow-up to Emily B. Martin's Woodwalker — once more with cover art by the author! "You are a country." Those words have been the guiding force behind Queen Mona's every move since she was a little girl — the idea that all her actions and desires were, first and foremost, decided based on what was best for Lumen Lake. It had kept her alive after the Alcoran Invasion, it had driven her to retake her country, and now it is the steely resolve she needs to finally confront the despotic Seventh King, Celeno. But when her diplomatic mission finds herself on the run through the swamps of Cyprien — accompanied by the unlikeliest group of companions — Mona discovers that while she is her country, she is also someone who has been sheltered by principles and bound by past mistakes. Now she must struggle to reshape her view of the world and face intimate new truths — not only for the good of her country, but for herself, as well.   Cinderella goes to the con in Geekerella, Ashley Poston's fandom-fueled twist on the classic fairy tale. Part romance, part love letter to nerd culture, and all totally adorbs, Geekerella is a fairy tale for anyone who believes in the magic of fandom. Geek girl Elle Wittimer lives and breathes Starfield, the classic sci-fi series she grew up watching with her late father. So when she sees a cosplay contest for a new Starfield movie, she has to enter. The prize? An invitation to the ExcelsiCon Cosplay Ball, and a meet-and-greet with the actor slated to play Federation Prince Carmindor in the reboot. With savings from her gig at the Magic Pumpkin food truck (and her dad's old costume), Elle's determined to win…unless her stepsisters get there first. Teen actor Darien Freeman used to live for cons — before he was famous. Now they're nothing but autographs and awkward meet-and-greets. Playing Carmindor is all he's ever wanted, but the Starfield fandom has written him off as just another dumb heartthrob. As ExcelsiCon draws near, Darien feels more and more like a fake — until he meets a girl who shows him otherwise.
12/18/2017 - 7:00PM
We typically meet the 3rd monday of the month. Guests are welcome but please let us know to expect you!
Book Candy
Christmas Pics Predict Potter Profile
"Choose some aesthetically pleasing Christmas pictures and we'll tell you which 'Harry Potter' character you are," Buzzfeed promised.
---
The recently announced 2018 Golden Globe nominees "are chock-full of literary adaptations," Signature reported.
---
Headline of the day (via Bustle): "This 4-year-old read 100 books in one day, and his parents streamed it all on Facebook Live."
---
News you didn't know you could use: Quirk Books showcased "the literary roles of Bette Midler."
---
Brightly considered "the very best things about reading aloud with kids, according to parents."
---
Ronen Kadushin's Italic bookshelf "is derived from the italic typefaces that slightly slant."

Great Reads
Rediscover: Wonder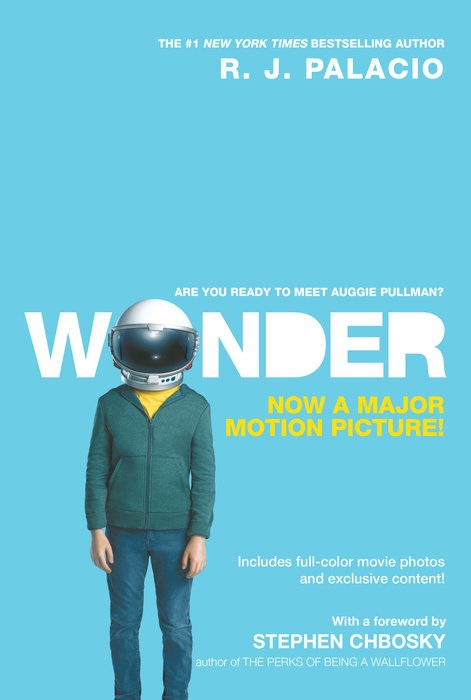 The film adaptation of R.J. Palacio's children's book Wonder opened on November 17 to critical and commercial success; as of December 10, the movie had earned $129.6 million worldwide (with a budget of $20 million) and received a score of 86% from review aggregator Rotten Tomatoes. Julia Roberts and Owen Wilson star as the parents of August "Auggie" Pullman (Jacob Tremblay), a fifth-grade boy with facial deformities who enrolls in private school after a lifetime of homeschooling. Auggie's first year at Beecher Prep is marked by bullying, which he overcomes thanks to a few new friends and supportive teachers.

R.J. Palacio followed up Wonder (first published by Knopf in 2012) with Auggie & Me (2015), three stories told from the perspectives of other characters in Wonder, and 365 Days of Wonder (2016), which collects daily precepts used by Auggie's teacher. We're All Wonders (2017) sends Auggie on a new illustrated adventure for very young readers. Auggie's bravery has also inspired the anti-bullying Choose Kind movement. On September 26, Knopf released a movie tie-in edition of Wonder ($16.99, 9781524720193). --Tobias Mutter
Holiday Reads
'Tis the season... for reading! Hallmark holiday movies may get all the press this time of year, but 2017 has produced many delightful new books to enjoy with a cup of cocoa or eggnog handy. Some of them may be a little too sugary for anyone but Buddy the Elf, but there are also slightly darker options for those with a less starry-eyed perspective.

Christmas at Little Beach Street Bakery (Morrow, paperback $14.99) by Jenny Colgan continues the lives of the characters from Little Beach Street Bakery, although it can also easily be read as a standalone. Polly, Huckle and the rest of the villagers are sure to gain new fans in this charming story that begins with a "terrible thing" in the spring that has repercussions for everyone as the holidays roll around. But Polly keeps baking, Huckle makes honey and their friends and family will both hinder and help them as they try to figure out how to keep affording their lighthouse home.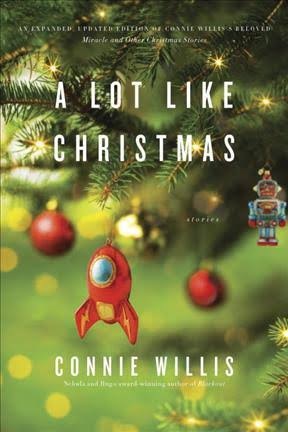 Connie Willis brings a touch of the fantastic to her collection A Lot Like Christmas (Del Rey, paperback $17). From a young "artificial" who longs to escape her robotic life for a chance on the stage, to the snowstorm to end all snowstorms, to the time-traveling appearance of the actual Joseph and Mary in search of an inn, A Lot Like Christmas is a delightful reworking of Willis's earlier Miracle, with five new stories and bonus lists of Willis's favorite Christmas movies and books.

Winter Solstice (Little, Brown, $26) is the fourth entry in Elin Hilderbrand's Winter series. The Quinn family saga continues as the youngest son, Bart, finally returns home from captivity in Afghanistan to join his boisterous family for a traditional New England Christmas; albeit a bittersweet one due to a central character's cancer battle. With her trademark humor and honesty, Hilderbrand deftly explores family drama and tragedy--two aspects of life that invariably end up heightened at the holidays.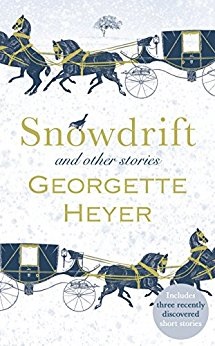 Longtime fans of the late Georgette Heyer will be thrilled to discover a pretty new collection of her short stories. Snowdrift and Other Stories (Sourcebooks Casablanca, paperback $13.99) is a re-release of Pistols for Two, with the exciting addition of three "new" stories--which haven't been in publication for 70-odd years. Several of the stories are set at Christmastime, and all of them feature Heyer's trademark witty repartee in a Regency England setting.

Pride and Prejudice and Mistletoe (St. Martin's Press, $18.99) is a sugary retelling of Austen's perennial favorite. Financial wunderkind Darcy Fitzwilliam, the youngest partner at a New York hedge fund, reluctantly returns home to Pemberley, Ohio, after her mother has a heart attack. There Darcy reunites with her childhood best friend, the flamboyant Bingley Charles, and handsome Luke Bennet--her high school debate nemesis. But is there more to Luke than Darcy ever thought?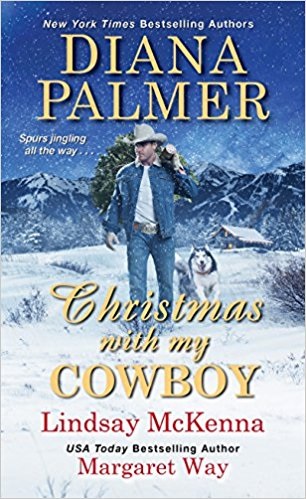 Christmas with My Cowboy (Zebra, paperback $7.99) includes three romantic novellas by perennial favorites Diana Palmer, Lindsay McKenna and Margaret Way that are perfect for fans of finding love, cowboys and Christmas. From snowy Wyoming and Colorado to sunny Australia, three women will discover that a cowboy is what they really want for Christmas.

Lily Thomas's Christmas at Hope Cottage (Bookouture, paperback $7.99) is a sweet and charming story, a bit reminiscent of Sarah Addison's Allen whimsical style, but set in Yorkshire instead of the American South. Emma Halloway comes from a long line of talented cooks--and local rumor has it that the Halloway women's food can change lives. Emma has rejected her family's fantastical abilities, until an accident in London forces her home to convalesce and face her family's history.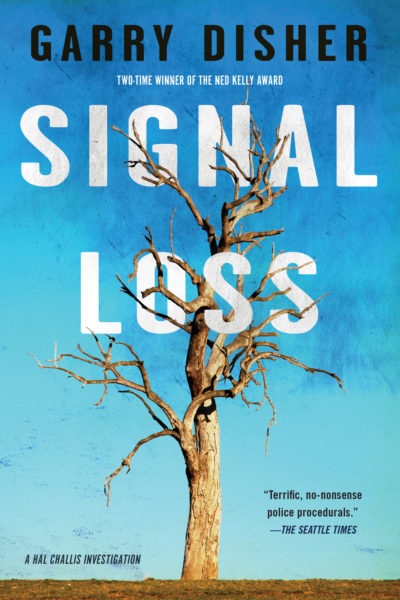 Signal Loss (Soho Crime, $26.95) is an excellent thriller by Garry Disher set on Australia's Mornington Peninsula in the sultry weeks leading up to Christmas. Sergeant Ellen Destry and her team are hunting a serial rapist while her boyfriend, Hal Challis, alternates searching for a missing meth addict and investigating two burned corpses found in a Mercedes, while trying to decide what to buy Ellen for Christmas.

The Ghost of Christmas Past (Minotaur, $24.99) by Rhys Bowen stars the indefatigable amateur detective Molly Murphy Sullivan. Molly and her police officer husband Daniel are staying at a Christmas house party hosted by friends of her mother-in-law, who have a fabulous mansion on the Hudson. When Molly learns that the couple had a daughter who disappeared just before Christmas a decade earlier, she can't help investigating, despite Daniel's disapproval. But when the long-lost daughter abruptly appears on the doorstep, Molly and Daniel, both skeptical, work together to solve the mystery of the girl's 10-year absence.
--Jessica Howard, book reviewer

Book Reviews
Fiction

Other Press, $15.95, paperback, 208p., 9781590518809

Pushkin Press, $13.95, paperback, 154p., 9781782272700
Blue Rider Press, $22, hardcover, 240p., 9780735219861
Legends Press, $12.95, paperback, 288p., 9781787199873
Mystery & Thriller
Delacorte, $28.99, hardcover, 384p., 9780399593482
Food & Wine
The Experiment, $16.95, hardcover, 272p., 9781615194056
Biography & Memoir
Farrar, Straus & Giroux, $25, hardcover, 272p., 9780374228088
Faber & Faber, $29.95, hardcover, 416p., 9780571336791
Business & Economics
Oxford University Press, $24.95, hardcover, 192p., 9780198808305
Nature & Environment
Riverhead Books, $27, hardcover, 352p., 9780735211261
Children's & Young Adult

Scholastic, $16.99, hardcover, 288p., ages 8-12, 9781338052121
Little Simon/S&S, $7.99, board books, 26p., ages 3-5, 9781534401068
Farrar, Straus & Giroux, $16.99, hardcover, 40p., ages 4-7, 9780374304447