From the Shelf
Jeanne Birdsall: How Not to End a Series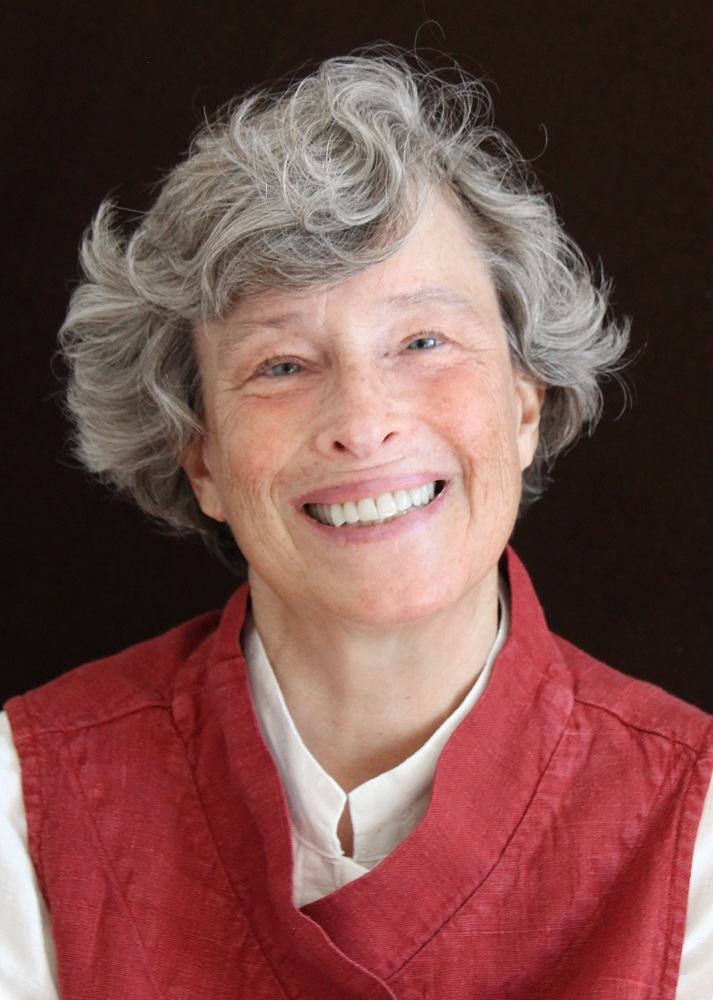 photo: W. Diehl
Jeanne Birdsall's middle-grade novels about the Penderwick family have collected many honors, including the National Book Award for Young People's Literature, and have been translated into 30 languages. The final book in the series, The Penderwicks at Last (Knopf), is available now.

A bookseller once told me about a customer searching for the newest Penderwick book. "It's called Die Penderwicks," the girl insisted. She'd found it on the Internet, which meant it had to exist. The bookseller gamely went along, until together they discovered that, yes, there was indeed a book with that title, but it wasn't about dead Penderwicks. It was the German edition of the first book--in German, die means "the."

I've often wondered what the girl thought the book would be about, and why she'd be willing to read it, unless she was an Agatha Christie fan and thought I was leaning that way, too. Which might be fun. I'd write Die, Penderwicks, Die!, and include a detective who was less Poirot and more Miss Marple--Churchie, the kindly Arundel housekeeper, would be perfect for the role.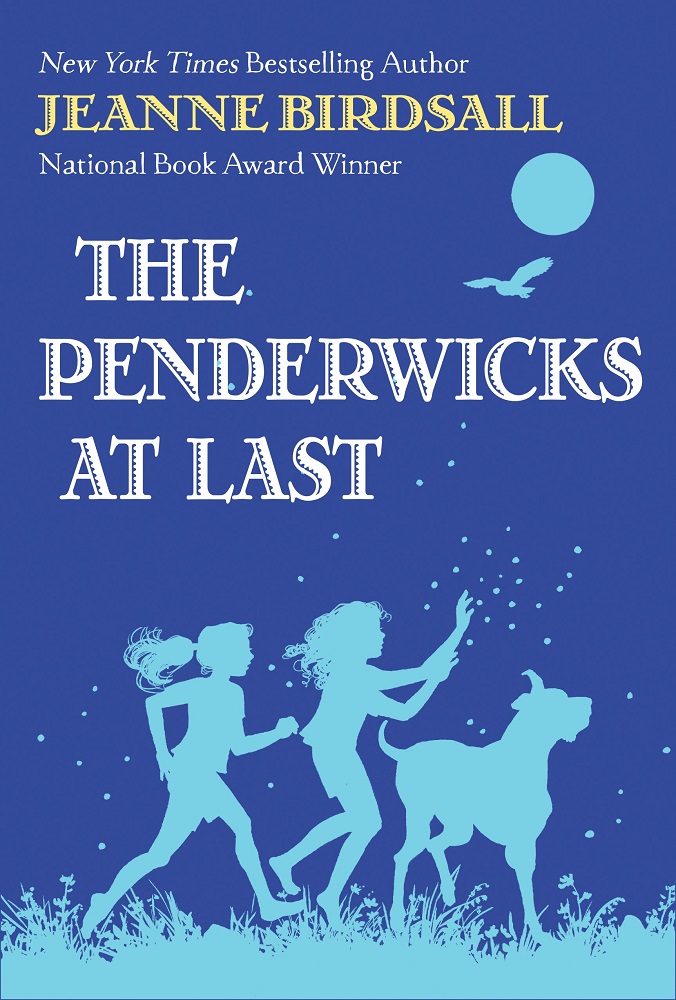 I never did, and now it's too late. The saga is over, the curtain down, without even one murder detective making an appearance. Do I regret it? No. There was no one I was willing to kill off. Do I regret being finished with the Penderwick family? No. They're still alive in my imagination, just as they've always been.

What I do regret, though--and I wish my high school teacher were still alive to hear this--is putting aside my Latin reference books, the volumes I used for Mr. Penderwick's lapses into the ancient tongue. But there are always consolations: the book I'm now writing lets me learn bits of Scottish Gaelic. I have no idea what I'm doing, and am continually confused, but that's the fun, yes? Thà!*

*Scottish Gaelic has no one word that means "yes." While I think this should be Thà, I'm not sure. Anyone who knows Scottish Gaelic, forgive me. --Jeanne Birdsall

In this Issue...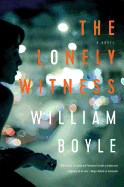 A woman in a state of upheaval inserts herself into a treacherous string of events when she follows a troubled young man headed for violence.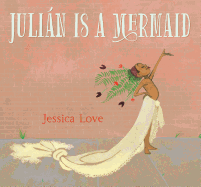 With his grandmother's unconditional affirmation, Julían's daydreams become spectacular reality in Broadway actor Jessica Love's triumphant author/illustrator debut.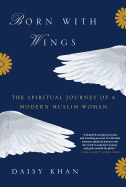 An eye-opening introduction to the accomplishments of a female leader in New York's Islamic community.
Review by Subjects:
Fiction ⋅ Mystery & Thriller ⋅ Biography & Memoir ⋅ Social Science ⋅ Children's & Young Adult

Upcoming Events
05/26/2018 - 2:00PM
Greenville native Brittney Morgan will be celebrating the launch of her new book, Finding Peace in the Pieces: A Second Chance, at a launch party at Fiction Addiction on May 26th from 2-4pm.  This book will be the final installment in her Finding series. The event is FREE and open to the public, and refreshments will be served. In the final installment in the Finding Series, Chloe and Colton's lives have been rocked with new revelations from their past! Armed with new information, new findings and the gift of second chances they must decide what they will use those second chances. Will they right their wrongs or continue to make the same choices.
Fiction Addiction Closed for Memorial Day
05/28/2018 - 05/29/2018 - 12:01AM
Fiction Addiction will be closed for Memorial Day. Enjoy your holiday!
05/29/2018 - 5:30PM
Greenville, SC author of the Lowcountry series, Susan M. Boyer, will be celebrating the launch of her seventh book, Lowcountry Bookshop (Henery Press, paperback, $15.95), with a launch party at Fiction Addiction on Tuesday, May 29th, from 5:30-8pm. This event is FREE and open to the public, and refreshments will be served. Between an epic downpour and a King Tide, those historic streets are flooded—and dangerous. A late night tragic accident along the Lower Battery leads Liz Talbot straight to her next case. Who's the client? Well, now, therein lies the first puzzle. When the police arrive at the scene of the accident, Poppy Oliver claims she's only trying to help. But the dent on the front of her Subaru and the victim's injuries provoke a certain Charleston police detective's suspicious nature. A wealthy, anonymous benefactor hires Liz and her partner Nate Andrews to prove Poppy Oliver's innocence. What exactly was Poppy Oliver up to? Is she a random good Samaritan who happens upon the accident scene? Or perhaps this tragedy wasn't an accident. She just might be his abused wife's accomplice. Why does everyone involved in this case have a sudden burning urge for reading material, leading them to the same charming bookshop along the waterfront? From a risqué, exclusive club in an old plantation to an upscale resale shop in the historic King Street shopping district to a downtown graveyard crawling with ghosts, Liz tracks a group of women who band together to help victims of domestic violence. In her most challenging case yet, Liz fears she may find a killer, but justice may prove elusive.
Book Candy
Writers as Zodiac Signs
"What's your author horoscope?" Electric Lit "reassigned the zodiac to writers. Find your new sign!"
---
The first reviews of the late Tom Wolfe's "five most iconic books" were collected by Lit Hub.
---
"Can you name a book?" Last week, late night TV host Jimmy Kimmel sent his team out to ask pedestrians that question and shared "the very sad results."
---
Mental Floss considered "10 things you might not know about Little Women."
---
Translators nominated for the Man Booker International Prize shared their favorite sayings that don't easily translate to English. The Guardian asked: "Can you decipher the correct meanings?"
---
"What % Jessica and what % Elizabeth from Sweet Valley High are you?" Buzzfeed wondered.

Furyborn
by Claire Legrand
Furyborn's prologue is ferocious, the action at full tilt from the very first sentence: "The queen stopped screaming just after midnight."
Queen Rielle of Celdaria has given birth. "I thought I would kill her," she laughs to herself as she clumsily holds her bawling baby. Queen Rielle was supposed to have been a prophesied savior who would protect her people from the tyrannical rule of the angels. But she had instead "allied with the angels and helped them kill thousands of humans." She was the Blood Queen and had brought doom upon them all.
This first chapter is told from the point of view of Simon, an eight-year-old boy and son of the queen's healer. Both father and son are marques, the persecuted offspring of angels and humans, and possess magic. In the last, striking moments of the scene, the angel Corien arrives and Queen Rielle is certain he plans to kill the baby. She forces the newborn into Simon's arms and demands he use his marque magic to ferry the child away. As Simon creates a portal to escape, the world comes crashing down: a "bright wall of fire" rushes at him, a force slams into him, the baby is ripped from his arms. "And then, nothing."
The next chapter takes place two years earlier. Eighteen-year-old Rielle Dardenne simply wants to get out from under her father's oppressive control. The daughter of the King's Lord Commander, she has grown up in the palace with crown prince Audric and his cousin Ludivine. Now nearing adulthood, Rielle is beginning to understand how desperately she wants Audric, but he is Ludivine's betrothed. Accustomed to keeping secrets and unwilling to hurt either of her friends, she pushes the want aside.
While Audric is "the most powerful sunspinner in centuries," Rielle has immense power over all the elements. She keeps it hidden, though, because her father is terrified by what she can do: he is fearful she may be connected to a prophecy that says the angels will return and "bring ruin to the world." The people "will know this time by the rise of two human Queens--one with the power to save the world. One with the power to destroy it." It is clear that Rielle is mighty enough to be one of the two queens. But which one? When she accidentally unleashes her powers in full sight of the kingdom, she is forced to endure a series of tests to determine whether she is the Sun Queen or the Blood Queen. With Ludivine and Audric by her side, Rielle works to prove that she is the queen with the power to save the world, even if she doesn't entirely believe it herself.
More than a thousand years later, Eliana lives in Orline, across the ocean from Celdaria, under the dominion of the Undying Empire. The Emperor rules with such universal control it seems almost supernatural, but the people of Eliana's time know there is no such thing as magic. They have heard the stories of Rielle, the Blood Queen. But Eliana has no time for such fairytales.
Her father has been missing for 10 years, since he fought in the war against the Undying Empire; her mother, to keep the family afloat, took up mercenary work and taught Eliana the tricks of the trade. When Eliana's mother could no longer work, Eliana took over and is now so lethal, she is widely known as the Dread of Orline. But girls and women are mysteriously disappearing. When Eliana's mother becomes one of them, Eliana joins forces with a man known only as the Wolf, agreeing to help him if he helps her. An equally lethal mercenary, the Wolf works for a revolutionary group that believes in the old religion and its patron saints and is awaiting the prophesied Sun Queen to overthrow the Undying Empire.
Told in short, alternating chapters, Claire Legrand's Furyborn is an explosive trilogy-starter. Both Rielle and Eliana are strong and complicated with abilities that surpass anything their contemporaries can imagine. They are unapologetically powerful—women who know they are extraordinary and demand to be seen as such. And while both young women radiate strength and force, they are also distinctly human. Their stories are raw, filled with raging desire--for power, for sex, for safety.
Furyborn is a fantasy of wrath and passion, of young women who nod to the rules of their society while slyly or violently knocking down whatever stands in their way. They are strength incarnate and they are coming for you, Katniss, Beatrice and Clary. --Siân Gaetano
Sourcebooks Fire, $18.99, hardcover, 512p., ages 16-up, 9781492656623
---

---
Claire Legrand: 'Empowered and Inspired'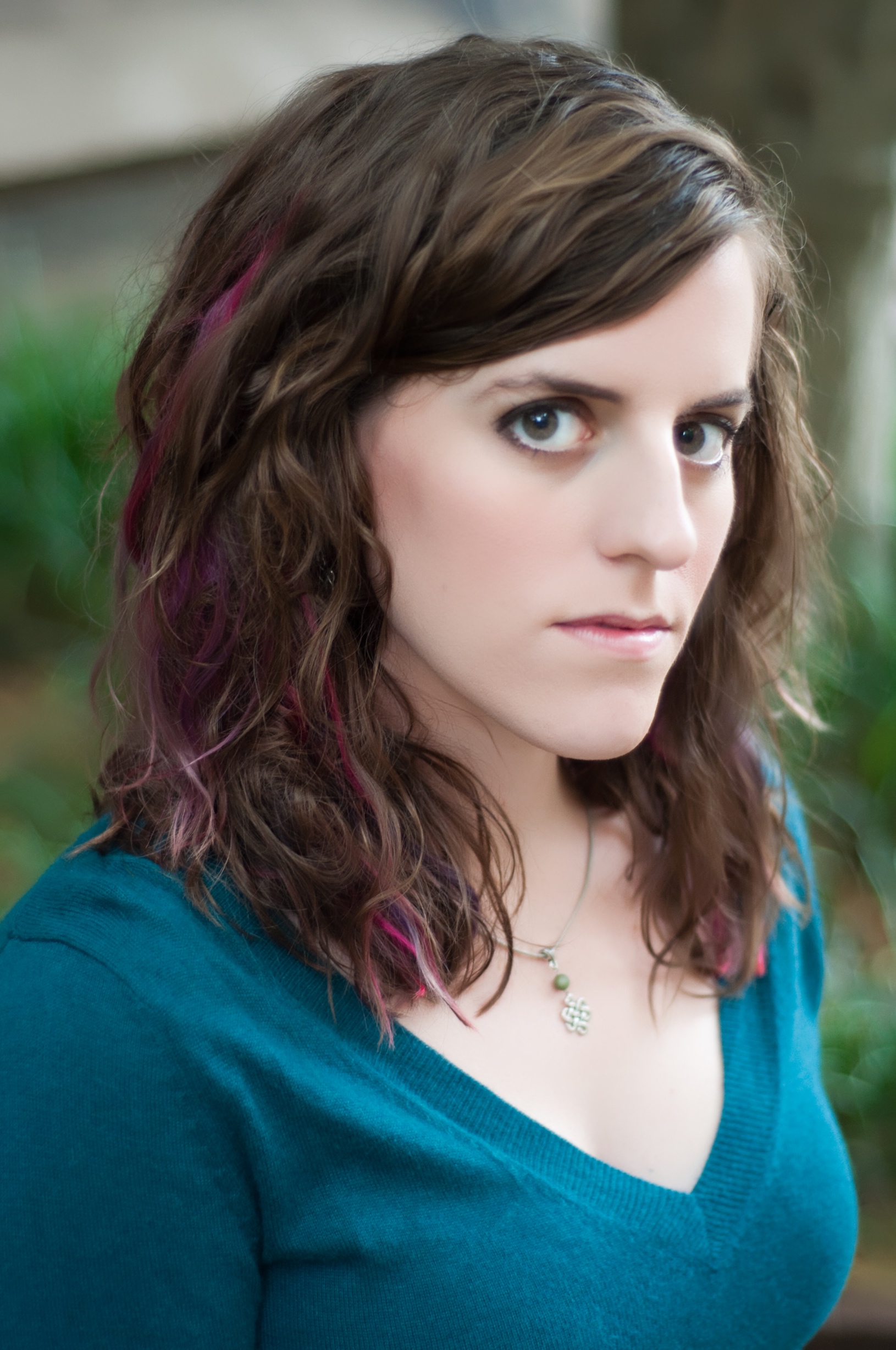 photo: Ellen B. Wright
Claire Legrand was a musician until she realized she couldn't stop thinking about the stories in her head. Now she is a librarian and the author of several novels for children and young adults, including the Edgar Award-nominated Some Kind of Happiness; The Cavendish Home for Boys and Girls; and the first in the Empirium trilogy, Furyborn (Sourcebooks Fire, May 22, 2018). Visit Claire at claire-legrand.com and on Twitter @clairelegrand.
The Furyborn reader is greeted immediately with a map of the world of Avitas. How did the map fit into your writing process? How did you create it?
I've had the world of the Empirium trilogy in my head for years--14, to be exact! I'd sketched out various incarnations of the Avitas map during that time, inspired by world maps in other fantasy books. The map shifted and evolved as the story evolved. Being able to see the layout of the world helped me orient myself and establish just how big the scope of this story is. Once we sold Furyborn and I started working with the Sourcebooks team, I drew a much more polished version of the map and they made it pretty.
At the beginning of each chapter there is a quote from a different historical text--history books, poems, prayers. How do you go about creating those texts?
There is a tremendous amount of world building and back story to convey in this story, so in an effort to keep the reader from getting overwhelmed--and to keep the book length down--I decided the epigraphs at the beginning of each chapter would be a fun way to concisely convey certain important pieces of information. I also hoped the epigraphs would enrich the reading experience. I wanted the world to feel lived-in and worn, for the reader to understand the richness of Avitas. I did not, however, write the texts in their entirety; that would have taken me forever!
There are two female protagonists--Rielle and Eliana--who live about 1,000 years apart. What was it like to build a timeline as intricate as this one? Did one of the two young women's stories come to you before the other?
Rielle was the first character I developed; the rest of the story grew up around her, which is fitting, as without her, there would be no story. Keeping the timeline straight is tricky, and I imagine it will become even more so as I write books two and three. But I have pages and pages of notes for this series, not to mention a great editorial team at Sourcebooks and fantastic author colleagues who read my early drafts.
Rielle practically vibrates with power. What was your inspiration for this character and how did you develop her?
As cheesy as it sounds, Rielle came to me in a vision. I was staring out the window of an airplane and listening to Howard Shore's score for Lord of the Rings: Return of the King. Suddenly I imagined a young woman--beautiful, powerful, in a great deal of pain and surrounded by a fiery battlefield. I knew she was alone and frightened, and that she was about to make a decision that would change the course of her life. I was intrigued by this woman, and began asking myself questions about her: What kind of power does she have? Who loves her? Who hates her? What's about to happen to her? Why? Thus, the story of Rielle was born.
Furyborn pays a lot of attention to gendered power dynamics. Were you looking to say something through these formidable young women?
Rielle and Eliana exist in a world where everyone around them is trying to tell them who they are, what they should do with the power they carry, who they should love, who they should obey. Within the confines of that world, and throughout the entire trilogy, both women must determine for themselves the kind of people they want to be, and what they will do with their power.
At the beginning of Furyborn, both Rielle and Eliana are surrounded by powerful men--some good, some not. As they begin their separate-but-intertwined journeys, discovering who they truly are and breaking free of the expectations set for them, they learn to lean on other women, and on men who can be true allies. I hope readers come away from Furyborn feeling empowered and inspired by how Rielle and Eliana take ownership of their lives.
There is a lot of sword, knife and hand fighting in this book. How do you create such fluid combat?
Furyborn features several high-octane fight scenes and action scenes, and every one of them was absolutely exhausting to write--fun, but exhausting. To get in the right headspace for action scenes, I watched set-pieces from some of my favorite films, including The Matrix, Mad Max: Fury Road, Aliens.... I also obsessively watched the lightsaber duels from the Star Wars saga. I'm a very visually minded person, so watching expertly executed action scenes helps me internalize how these sequences should look and feel.
As a former musician, rhythm is very important to me, both in terms of a scene's language and in terms of its blocking. I think a lot about rhythm when writing action scenes: When does the reader need a moment to catch their breath? Is the pacing accelerating as it should? What's the give-and-take between our hero and whatever they're fighting against? I also think a lot about how much detail is necessary; the reader should be able to easily follow the scene's progress while not feeling inundated with descriptive information.
Do you already know what will happen in the next two books?
For the most part, yes. I've had certain scenes and sequences in my head for years, and I am ridiculously excited to finally write them as I work on books two and three. Some elements will change during the drafting process, and again during revisions, but I'm confident that the overall arc for the trilogy will remain true to my original vision. --Siân Gaetano
---
Shelf vetted, publisher supported.

Book Reviews
Fiction
Scribner, $22, hardcover, 160p., 9781501179341
Harper, $26.99, hardcover, 336p., 9780062697936
New Directions, $14.95, paperback, 128p., 9780811227629
Hodder & Stoughton, $26.99, hardcover, 320p., 9780340953075
Mystery & Thriller

Pegasus Books, $25.95, hardcover, 272p., 9781681777955
Biography & Memoir
Ballantine Books, $28, hardcover, 320p., 9781101967713
Ecco, $27.99, hardcover, 304p., 9780062394347
Farrar, Straus & Giroux, $27, hardcover, 384p., 9780374158378
Social Science

Spiegel & Grau, $28, hardcover, 368p., 9780812995268
Crown, $26, hardcover, 320p., 9780451498113
Children's & Young Adult

Candlewick Press, $16.99, hardcover, 40p., ages 4-8, 9780763690458
Freeform, $17.99, hardcover, 384p., ages 14-up, 9781368003131