From the Shelf
Advice to Graduates: Read Make Trouble
I'm not adept at taking advice, good or otherwise. And I've sat through a few too many achingly bad commencement speeches. In fact, the previous two sentences could serve as the start of yet another earnest trip down the rabbit hole of "as you go forth into the world on this auspicious day...."
Fortunately, great commencement speeches do happen sometimes. While some attain digital immortality, a chosen few even become books. My favorites include George Saunders's Congratulations, by the Way: Some Thoughts on Kindness; Ann Patchett's What Now?; J.K. Rowling's Very Good Lives: The Fringe Benefits of Failure & the Importance of Imagination; and Neil Gaiman's Make Good Art.
Any of these would make an excellent graduation gift. And this year their select ranks have been joined by a wonderful addition--filmmaker, writer and exquisite troublemaker John Waters's Make Trouble, which is taken from his 2015 Rhode Island School of Design commencement speech.
"Remember, a 'no' is free," Waters counsels. "Ask for the world and pay no mind if you are initially turned down. A career in the arts is like a hitchhiking trip: All you need is one person to say 'Get in' and off you go. And then the confidence begins... Remember: You must participate in the creative world you want to become part of. So what if you have talent? Then what? You have to figure out how to work your way inside."
But wait, there's more: "Listen to your political enemies, especially the smart ones, and then figure out a way to make them laugh. Nobody likes a bore on a soapbox. Humor is always the best defense and weapon. If you can make an idiot laugh, they'll at least pause and listen before they do something stupid--to you."
My advice to graduates: If you can't make trouble today, then at least read Make Trouble. --Robert Gray, contributing editor

In this Issue...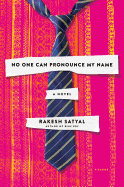 In Cleveland's Indian American community, two discontented middle-agers break out of ruts with help from their friends.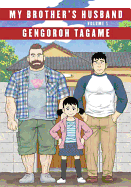 Cultures clash and secrets surface when a lovable Canadian muscle bear visits his deceased husband's family in Tokyo.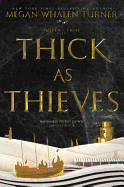 Continuing in the realm of her Newbery Award-winning YA fantasy series, Megan Whalen Turner takes a Mede slave on a harrowing life-or-death journey across the empire.
Review by Subjects:
Fiction ⋅ Science Fiction & Fantasy ⋅ Graphic Books ⋅ Food & Wine ⋅ Biography & Memoir ⋅ History ⋅ Science ⋅ Health & Medicine ⋅ Children's & Young Adult

Upcoming Events
Davis and Kathleen Horner Launch Party
04/21/2018 - 2:00PM
Come and celebrate the launch of Tales of the Astro Cats, written by Davis Horner and illustrated by Kathleen Horner, at Fiction Addiction on Saturday, April 21st, at 2pm. The event will feature a live reading by the authors beginning at 2:30. This event is FREE and open to the public, and refreshments will be served. Books can be purchased online, at the store, or by calling Fiction Addiction at 864-675-0540.   Behind every great scientist stands a great cat. From the patriarch, U Phat Khat of the medieval kingdom of Siam, through to the present day, this remarkable line of lynx point Siamese cats continually become entwined in the lives and careers of many of the great natural philosophers and scientists, both men and women, of the past 700 years, including Copernicus, Galileo, Newton, and Halley, up to the legendary figures of the twentieth century. Notable felines like Unity the Gravity Cat, Simon the Comet Cat, Alabaster Pericles — famed for A Trip to the Moon — and Perseus, also known as Schrodinger's Cat, leap from these pages and take the reader on their amazing and sometimes strange adventures. These cats, though not lacking in intelligence or curiosity, could not have made the contributions they did without the help of a certain conical shaped hat. Called the Purple Cone by some, its origins date back to antiquity — to Alexandria during the time of the astronomer Hypatia. This hat is handed down through generations of cats and endows its wearer with some unexpected virtues and powers.   About the author and illustrator: Davis Horner (author) has been a freelance writer for many years as well as a staff features writer for The Edge, Creative Loafing, The Point, The Travelers Rest Monitor, and other publications. He has published poetry and short stories in regional and national literary journals. Kathleen Horner (illustrator) is a professional artist and photographer having been involved in freelance work for over 30 years. She is also an avid amateur astronomer and highly active in her local astronomy club and for years has contributed her Astro Crafts blog with Astronomers Without Borders, home of the world's largest community-based astronomy programs. Her love of astronomy and the night sky feeds her inspiration and passion to create artistically rendered earth and night sky digital photography artwork. In addition, she is owner of Flower Sculptures and sells her custom designed artwork to the museum industry nationally.
04/21/2018 - 11:00AM
Have you ever wondered how illustrators work? Come and see for yourself at our illustrator show-and-tell at Fiction Addiction on Saturday, April 21st at 11am. We will be hearing from Alice Ratterree (illustrator of Dangerous Jane by Suzanne Slade), Bonnie Adamson (illustrator of Rutabaga Boo by Sudipta Bardhan-Quallen), and Lina Maslo (author/illustrator of Free As A Bird: The Story of Malala). This event is FREE and open to the public, but please RSVP to Fiction Addiction if you plan to attend.   Jane's heart ached for the world, but what could she do to stop a war? This energetic and inspiring picture book biography of activist Jane Addams focuses on the peace work that won her the Nobel Peace Prize. From the time she was a child, Jane's heart ached for others. At first the focus of her efforts was on poverty, and lead to the creation of Hull House, the settlement house she built in Chicago. For twenty-five years, she'd helped people from different countries live in peace at Hull House. But when war broke out, Jane decided to take on the world and become a dangerous woman for the sake of peace. Suzanne Slade's powerful text written in free verse illuminates the life of this inspiring figure while Alice Ratterree's stunning illustrations bring Jane Addam's and her world to life.     Two simple words—rutabaga and boo—tell a clever, playful, and heartfelt story celebrating the special bond between a mother and her son. Mom isn't always nearby…but she's never too far away. Through their "Marco Polo"–inspired back-and-forth of "Rutabaga?" and "Boo!," a mother and son spend a day full of fun. Whether they're bouncing out of bed, playing in the park, or keeping in touch while Mom is on a trip, one constant is the comforting reassurance that even when they're physically apart, they're always connected by the love they share.     The inspiring true story of Malala Yousafzai, human rights activist and the youngest ever winner of the Nobel Peace Prize, from debut author/illustrator Lina Maslo. When Malala Yousafzai was born, people shook their heads because girls were considered bad luck. But her father looked into her eyes and knew she could do anything. In Pakistan, people said girls should not be educated. But Malala and her father were not afraid. She secretly went to school and spoke up for education in her country. And even though an enemy tried to silence her powerful voice, she would not keep quiet. Malala traveled around the world to speak to girls and boys, to teachers, reporters, presidents, and queens—to anyone who would listen—and advocated for the right to education and equality of opportunity for every person. She would shout so that those without a voice could be heard. So everyone could be as free as a bird. Free as a Bird is the inspiring true story of a fearless girl and the father who taught her to soar.
04/23/2018 - 6:00PM
Store owner Jill Hendrix will be teaching a class on bullet journaling on Monday, April 23rd, at 6pm. Tickets are $25 each, redeemable on a purchase that evening. Have you tried one organizational system after another, unable to ever find one that truly fit your needs? Enter bullet journaling, the analog planner system for the digital age. Bullet journaling is completely customizable to fit your individual needs, and is the simplest planner that you could ever own- all that you need is a notebook and a pen. Whether you're an organization lover looking to increase your productivity, or a creative looking for the ability to have complete freedom over how they organize their life, bullet journaling is perfect for you.   Tickets: http://www.fiction-addiction.com/?page=shop/cname&cname=bullet+journal+class.
Otiti Uwagbai-Wright Book Signing
04/26/2018 - 3:30PM
Author and life coach Otiti Uwagbai-Wright will be signing copies of her book, Smell the Roses While You Endure: 21 Days of Enduring Affirmations (CreateSpace, paperback, $10.00), at her book signing on Thursday, April 26th, from 3:30-5:30pm at Fiction Addiction. This event is free and open to the public.   In Smell The Roses, Otiti Uwagbai-Wright reveals the importance of living in purpose. Based on her own revelations, she realized that believing and spending intimate time alone helps with the stressors of life. In her easy-to-read style, Otiti, a self- and personal-development coach, describes the twenty-one day key strategies that are essential for becoming goal oriented and purpose driven. You will learn and implement daily with this self-study guidebook that's interactive in more ways than one. Otiti has set the standards for overall growth and leadership. Lastly, her aim is to reach as much individuals as possible and guide them to their greatness.
Independent Bookstore Day featuring Tom Poland Signing and Amy Willoughby Burle Book Talk & Signing
04/28/2018 - 04/29/2018 - 12:01AM
Mark your calendar for this year's Independent Bookstore Day — Saturday, April 28th, 2018!   Line up in the morning for first shot at the unique, limited edition products that will go on sale that day only in independent bookstores. We can't reserve any of the product — it's first come, first served — so be sure to get here when we open at 10am. South Carolina author and journalist Tom Poland will be signing copies of his latest book, South Carolina Country Roads: Of Train Depots, Filling Stations & Other Vanishing Charms (Arcadia, paperback, $24.99), at a book signing at 11am. We'll also be celebrating the release of The Lemonade Year (Shadow Mountain Publishing, softcover, $15.99, on sale 4/3/18), Amy Willoughby Burle's debut novel. Amy will be at the store for a book talk and signing at 2pm. This event is free and open to the public, but please RSVP to Fiction Addiction if you plan to attend.   Venture off the beaten path to forgotten roads, where a hidden South Carolina exists. Time-travel and dead-end at a ferry that leads to wild islands. Cross a rusting steel truss bridge into a scene from the 1930s. Behold an old gristmill and imagine its creaking, clashing gears grinding corn. See an old gas pump wreathed in honeysuckle. Drive through a ghost town and wonder why it died. When's the last time you saw a country store's cured hams hanging from wires? How about a vintage Bull Durham tobacco ad on old brick? Tom Poland explores scenic back roads that lead to heirloom tomatoes, poke salad, restaurants once gas stations, overgrown ruins and other soulful relics.       Nina's once-sweet life has unexpectedly turned sour. Her marriage is over, her job is in jeopardy, and her teenage daughter is slipping away from her. Then her father dies and issues with Nina's mother come to a head; her estranged brother, Ray, comes home; and her sister, Lola, is tempted to blow a big family secret out of the water. They say the truth will set you free, but first it will make a huge mess of things. All Nina's got left is her final photography assignment shooting images for the book 32 Ways to Make Lemonade. Well, that and the attention of a younger man, but Oliver's on-again-off-again romantic interest in her ebbs and flows so much she is seasick. And then Jack, her ex-husband, shows up, wanting to get back together. As Nina struggles to find a way through her complicated relationships and to uncover her true path, she discovers just how valuable a second chance at life and happiness can be.
Book Candy
Poems About Summer
Bustle shared "10 poems about summer that you can read online right now."
---
"Because exclamation points and question marks are so basic," Mental Floss suggested "13 little-known punctuation marks to try."
---
"Amazing Stephen King-inspired artwork from Gallery 1988" was displayed by Flavorwire.
---
An exhibition of Charles Dickens's "campaigning journalism shows the fruits of his night-time walks and how his issues are also ours," the Guardian reported.
---
"These 15 shelfies will help you up your book Instagram game," Bustle promised.

The Book of Joy: Lasting Happiness in a Changing World
by His Holiness the Dalai Lama and Archbishop Desmond Tutu with Douglas Abrams
Imagine spending a week with Archbishop Desmond Tutu and His Holiness the Dalai Lama, absorbing their wisdom and insights on life. It would be impossible not to emerge transformed, enlightened and irrevocably changed. Such was the experience of Douglas Abrams, who joined his longtime friend and literary collaborator Archbishop Desmond Tutu in April 2015 for a week-long visit with the Dalai Lama at the latter's home in Dharamsala, India.
The Book of Joy: Lasting Happiness in a Changing World gives readers an opportunity to journey alongside Abrams as he shares his extraordinary experience, capturing the two world leaders' conversations and reflections on life and on one of its most essential--and often challenging and elusive--emotions.
"We are fragile creatures," Archbishop Tutu said. "It is from this weakness, not despite it, that we discover the possibility of true joy."
Envisioned as a gift to the world to celebrate the Dalai Lama's 80th birthday, The Book of Joy is structured as a symbolic three-layer cake that aims to provide a practical foundation for cultivating and sustaining joy. Beginning with a "first layer" consisting of the Dalai Lama and Archbishop Tutu's teachings on joy, Abrams elicits answers from the two spiritual leaders on questions reflecting the immediacy of life's real challenges.
"How do we embrace the reality of our lives, deny nothing, but transcend the pain and suffering that is inescapable? And even when our lives are good, how do we live in joy when so many others are suffering: when crushing poverty robs people of their future, when violence and terror fill our streets, and when ecological devastation endangers the possibility of life on our planet?"
Abrams recognizes that these are not simple questions with pat answers; The Book of Joy explores them without caving to convenient platitudes like "don't worry, be happy." Nor does the book reflect any one faith or religion.
"On this planet," the Dalai Lama said, "over the last three thousand years, different religious traditions developed. All these traditions carry the same message: the message of love."
In his symbolic second layer of The Book of Joy, Abrams supports the concept of joy with a jargon-free overview of current scientific explanations that reinforce the neurological benefits of meditation, generosity and compassion. Volunteering, for example, reduces the risk of death by 24%, and people who develop and curate a sense of purpose in life are half as likely to develop Alzheimer's disease after seven years.
"Research suggests that cultivating your own joy and happiness has benefits not just for you, but also for others in your life. It is a virtuous cycle. The more we turn toward others, the more joy we experience, and the more joy we experience, the more joy we can bring to others. The goal is not just to create joy for ourselves but, as the Archbishop poetically phrased it, 'to be a reservoir of joy, an oasis of peace, a pool of serenity that can ripple out to all those around you.' "
This takes practice and, according to the Dalai Lama, developing "mental immunity" is key. "So much of our unhappiness originates within our own mind and heart--in how we react to events in our life. 'Mental immunity,' the Dalai Lama explained, 'is just learning to avoid the destructive emotions and to develop the positive ones.' "
Easier said than done, perhaps, but certainly possible when recognizing how to put into practice the eight pillars of joy: perspective, humility, humor, acceptance, forgiveness (both of ourselves and others), gratitude, compassion and generosity. The first four of these are "qualities of the mind" and the second quartet are "qualities of the heart." Abrams explores each concept with examples, followed by simple and sustainable "joy practices," such as meditation and prompts for further reflection based on these eight pillars. Those, he says, are designed to help overcome the challenges and obstacles that we encounter on our path to true joy.
Sprinkled into the third layer of Abrams's literary confection are delightful morsels of his week with the Dalai Lama and Archbishop Tutu, whom he occasionally affectionately refers to as "Arch," a term of endearment bestowed on the visionary by those closest to him. Despite not having an opportunity to see each other often, the Dalai Lama and Archbishop Tutu enjoy a friendship based on mutual respect and admiration--and one filled with laughter, goodhearted teasing and fun. Abrams frequently describes the octogenarians as mischievous and akin to schoolboy pranksters. "When a Dalai Lama and an Archbishop walk into a bar," he writes, "you don't expect them to be the ones cracking the jokes."
"They and everyone around them were constantly guffawing, chortling, giggling, and belly laughing throughout the week, as moments of great levity were spliced together with moments of profundity and sanctity."
Such is the beauty of this life we live, one that holds tremendous suffering and heartbreak alongside moments of beauty and happiness. It is also the essence of this exquisite book, one that offers an intimate glimpse into the minds of two of the world's spiritual guides, and their foundation for an attainable and practical approach to experiencing a more enriching and sustainable life of abundant joy. --Melissa Firman
Avery Publishing Group, $26, hardcover, 368p., 9780399185045
---
Discovering Joy with His Holiness the Dalai Lama & Archbishop Desmond Tutu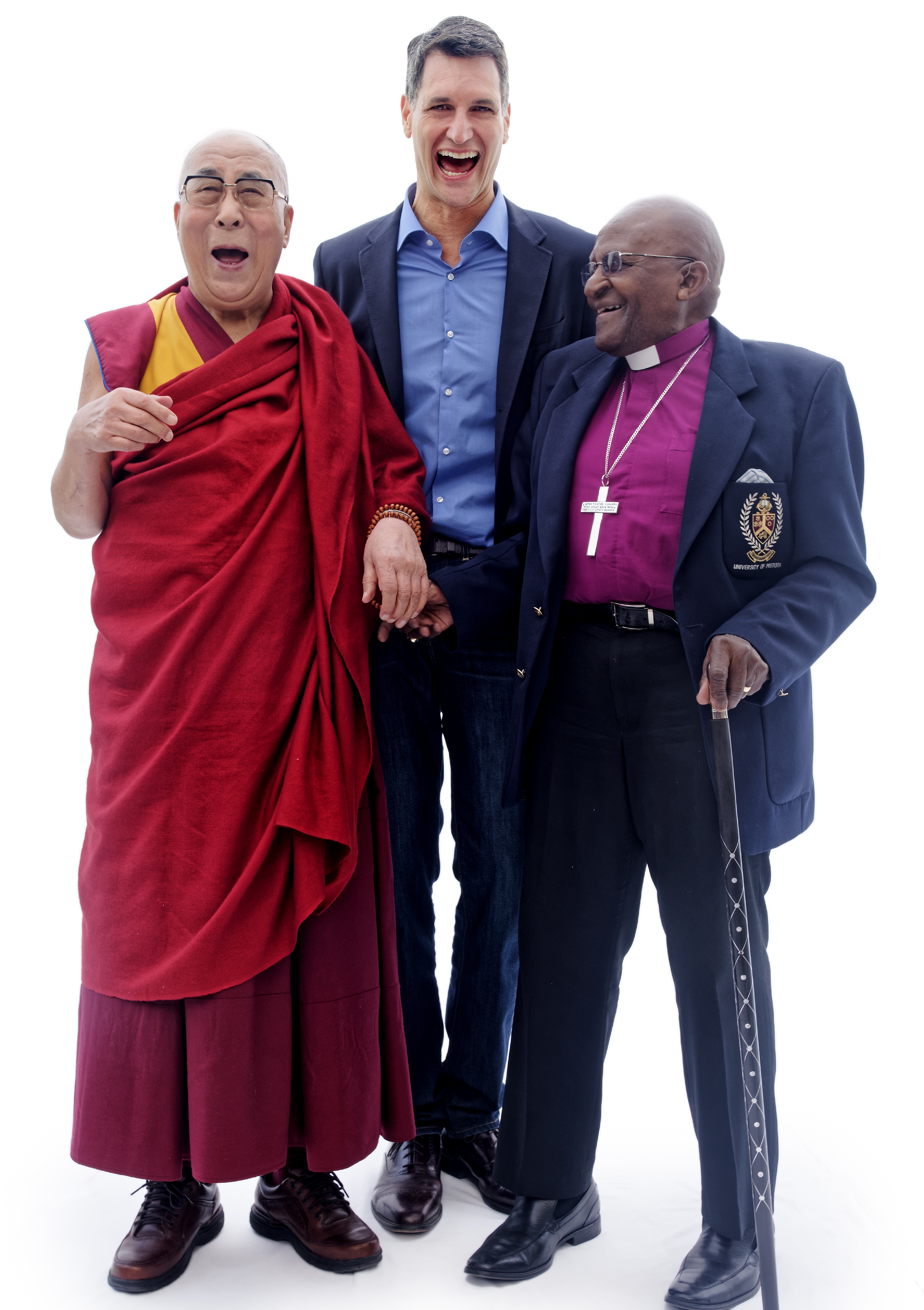 (photo: Miranda Penn Turin)
Douglas Abrams is the founder and president of the book/media agency Idea Architects, where he collaborates with visionaries to create a better world. For more than a decade, Abrams has worked with Archbishop Desmond Tutu on various books and projects, including co-founding Human Journey, an initiative "committed to spreading the African understanding of Ubuntu--the realization that each of us thrives only when all of us thrive." In April 2015, Abrams spent a week with the Dalai Lama and Tutu as they tackled an age-old question: How do we find joy in the face of life's inevitable suffering? The Book of Joy: Lasting Happiness in a Changing World (Avery), which Abrams co-authored with the two spiritual leaders, is the outcome. Abrams lives with his wife and children in California.
What an extraordinary experience it must have been for you to spend a week with Archbishop Desmond Tutu and the Dalai Lama.
It was truly extraordinary to be in that room facilitating what we knew was going to be a historic dialogue during what was perhaps the last time these two leaders and close friends might ever meet. I think what we didn't quite realize--even though we knew how much this would mean to the world--was how much this experience would mean to the two of them. Seeing how significant, rewarding and delightful it was for them to be with each other for that amount of time--to play together, explore together and share their traditions--was incredibly moving to witness.
That comes through in the book. I almost got the sense that writing this book was a spiritual experience for you. Did this project transform you in any particular way?
My journey to writing The Book of Joy has been a lifelong process. It began with growing up in a home shrouded by the black dog of depression. Working on The Book of Joy allowed me to see how all the suffering and experiences in my life were necessary for the completion of this project and for me to play this role of scribe. I think there are experiences where we see a larger pattern and a larger meaning, and this was certainly an experience that went beyond the body, the mind and into the heart. It felt like an expanded state of consciousness.
Tell me about the preparations for the visit. You share a long friendship and a long working relationship with Archbishop Tutu. Had you previously met the Dalai Lama?
I met the Dalai Lama in Washington, D.C., during the preparations for the book, which was created in honor of his 80th birthday as a gift for the world. The Book of Joy was envisioned as a layered birthday cake, with the first layer being their insights, teachings and stories, followed by a travelogue experience of being there with them during this time as they shared their lives. The Dalai Lama teaches Archbishop Tutu how he meditates, and the Dalai Lama dances for the first time in his life. You get those very intimate experiences, along with the science behind their insights.
Their message is universal, one that resonates with people of all faiths as well as those who are unchurched or atheist, or who have had that part of their lives fall away. They offer a very practical way of living that doesn't make the reader subscribe to any one faith.
The Dalai Lama was adamant that this needed to be a universal human book. It shouldn't require people to believe in any one thing. We knew we were dealing with two global moral leaders who are much larger than their faith traditions and who also speak to people of many faiths or of no faith. They're also very deep practitioners of their traditions. It was an opportunity to bring their two traditions together, along with their universal worldview.
This visit took place in April 2015, before many significant world events, such as the Brexit vote and the U.S. presidential election. At one point in the book, Archbishop Tutu and the Dalai Lama comment that the world is getting better. Do you think they would still say that? What part of the book's message do you think is most pertinent for us living in these uncertain times?
I visited with Archbishop Tutu right after the Paris bombings, and he spoke specifically of what to say to people who were so discouraged by the terror and intolerance. He remained adamant that we need to have a wider perspective, to realize humanity progresses two steps forward and one step back; however, if you look at the long sweep of human history, we are going in the right direction. We forget that we evolved and grew as a species in a context very different from the world now, and we're not going to further evolve overnight. The book talks about how we deal with despair and those feelings when it seems we're taking a step backward, and even in our own lives when we feel overwhelmed by bad news and feel like we are personally going in the wrong direction.
It's not a "don't worry, be happy" book or one that promotes a superficial understanding of joy while denying the real suffering that exists in the world. Rather, it's about how to cultivate joy in the face of adversity in our own lives. These are two men who speak with the mantle of moral courage because of the suffering they faced. Through them, we understand how we transcend and grow through adversity rather than ignoring or denying it. There's a zig and zag to all our lives and we don't evolve without that.
We need the pain to realize the growth we're capable of and that we have inside. We have the capacity within us to become stronger and better people.
That's exactly right. For me that was one of the most profound things I learned while growing up around depression. We don't have to get stuck in those emotions. We don't have to live there. As the Dalai Lama would say, we have mental immunity. None of us would be the person we are without our respective losses. The key is not to look at those losses from a place of deficiency, but as a foundation for the character we need to fulfill our purpose. Archbishop Tutu would not be Archbishop Tutu if he hadn't stared down apartheid. The Dalai Lama would not be the Dalai Lama without the experience of being in exile.
That concept is a powerful one when combined with the understanding that developing this mental immunity is a lifelong learning process, one that can be cultivated. Very few of us can meditate five hours a day like the Dalai Lama, but there are things we can all implement in our own lives. Your book includes a section of practical ways to cultivate those pillars of joy.
If the book was envisioned as a birthday cake, that last layer is the frosting. The overall goal isn't to experience joy as a fleeting emotional state, such as when we're enjoying a song or our lunch. What the Dalai Lama and Archbishop Tutu model for us, and which we saw so powerfully over the course of a week, is how it is possible for joy to become an enduring character trait in everyone's life. --Melissa Firman
---
Shelf vetted, publisher supported.

Book Reviews
Fiction

Picador, $26, hardcover, 400p., 9781250112118
Little, Brown, $26, hardcover, 288p., 9780316314480
Holt, $16, paperback, 272p., 9781250114143
Science Fiction & Fantasy
MCD/Farrar, Straus & Giroux, $26, hardcover, 336p., 9780374115241
Graphic Books

Pantheon Books, $24.95, hardcover, 352p., 9781101871515
Food & Wine
Ten Speed, $30, hardcover, 256p., 9780399578281
Biography & Memoir
Catapult, $16.95, paperback, 192p., 9781936787463
History
Minotaur Books, $26.99, hardcover, 304p., 9781250048943
Science
W.W. Norton, $26.95, hardcover, 320p., 9780393244427
Health & Medicine
Harper Wave, $27.99, hardcover, 416p., 9780062427137
Children's & Young Adult

Greenwillow/HarperCollins, $17.99, hardcover, 352p., ages 14-up, 9780062568243
Amistad/HarperCollins, $16.99, hardcover, 176p., ages 8-12, 9780062215918