From the Shelf
Bending Genres, One Book at a Time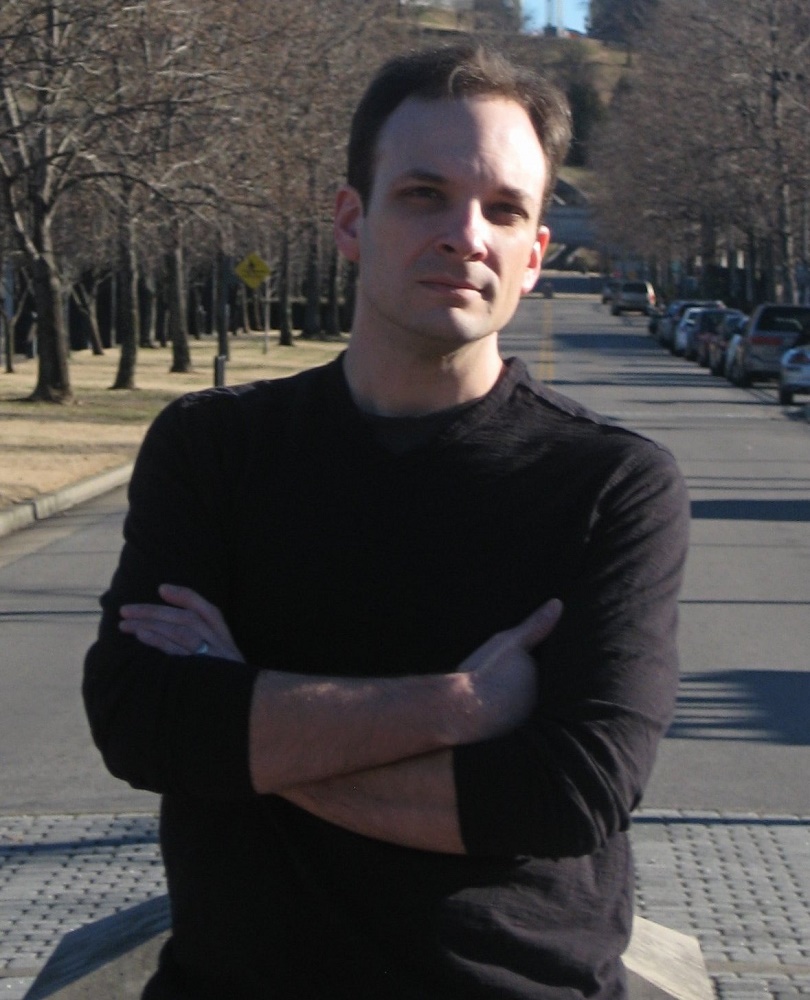 Bestselling author David Wong (the pseudonym of Jason Pargin) is executive editor of the comedy site Cracked.com. A trademark blend of horror, comedy and existential pondering, Wong's What the Hell Did I Just Read: A Novel of Cosmic Horror (St. Martin's Press) is the third installment in his John Dies at the End series. Shelf Awareness recently spoke with the author about writing and what's up next.

When asked how, exactly, he landed on the fantastic mix of genres his work represents, Wong said, "I think this is one of those situations in which having no education in literature, or any friends in the industry, helped me. I never spent one second thinking about what genre I wanted to work in, or what kind of material was selling in that genre, or who were the current masters of it. I just wrote the type of stuff that entertained me, and in a way that would make me laugh. I have too short of an attention span to attempt anything else. My unprofessionalism kept it fresh!"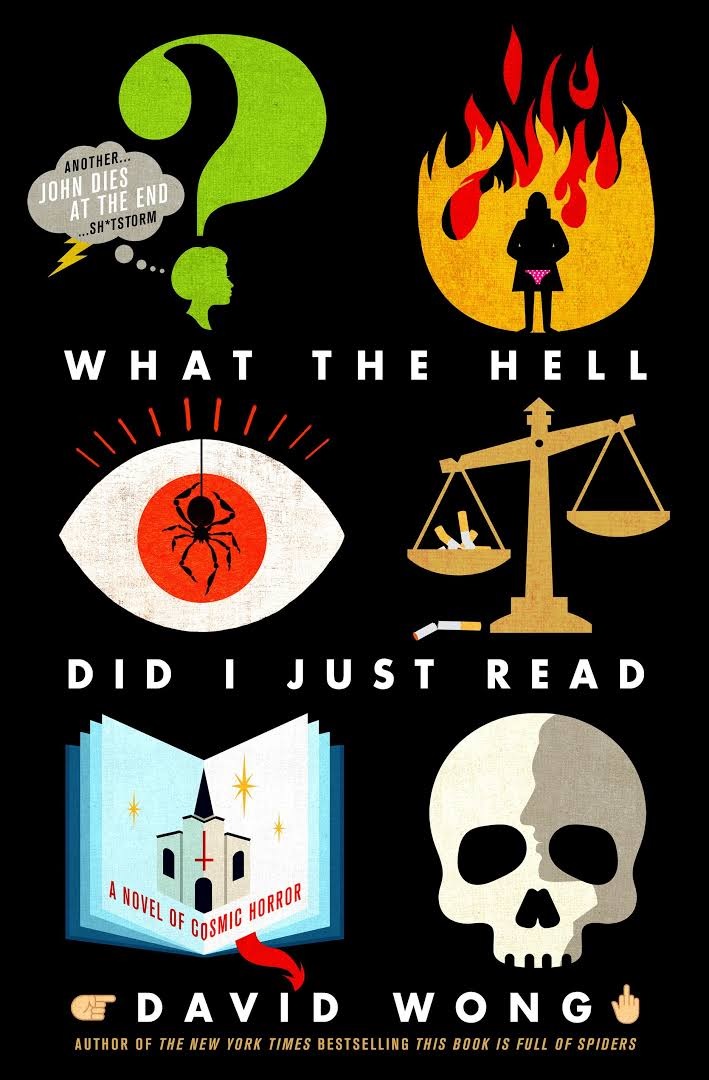 Addressing the rumor that What the Hell Did I Just Read might be the last installment in the series, Wong declared, "It will not be the last! There will be at least one more. I've never written a series that has run its course before, so I suspect that event will take me by surprise long after it's too late, and that it will be a major disaster in my life."

As for what's next for Wong? "The sequel to Futuristic Violence and Fancy Suits, then after that I'll come back to the John Dies series, assuming some life circumstance doesn't intervene. Then, at some point down the line, the sun will swallow the earth and all life will be eradicated."



In this Issue...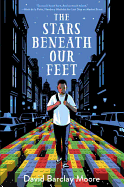 After his older brother is killed, a 12-year-old boy uses his love of building with Legos to deal with the strain of living in a Harlem neighborhood fraught with drugs and gangs.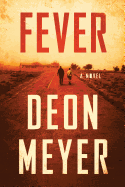 In the wake of a deadly global plague, a group of South Africans form a utopian community, testing the relationship between a father and son.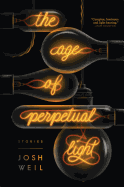 Josh Weil showcases his exceptional talent in this moving collection of stories that imagines the modern world both with and without light.
Review by Subjects:
Fiction ⋅ Mystery & Thriller ⋅ Graphic Books ⋅ Food & Wine ⋅ Biography & Memoir ⋅ Business & Economics ⋅ Children's & Young Adult

Upcoming Events
Shannon & Dean Hale Middle-Grade Book Talk & Signing
10/17/2017 - - 4:30PM
New York Times bestselling authors Shannon and Dean Hale will discuss their new middle-grade novel, The Legend of Shadow High (Little, Brown, & Co., hardcover, $14.99, on sale 10/17/17), a mash-up of the popular Ever After High and Monster High series, at a book talk and signing on Tuesday, October 17th, at 4:30 pm at Hughes Main Library in downtown Greenville. This event is aimed at children ages 9-15.   4:30-5:00pm: Buy books*, have them signed, and enjoy a snack. 5:00-5:30pm: Shannon and Dean Hale 5:30-6:00pm: Book signing*   *Note: This event is free and open to the public, but a book purchase is required in order to join the signing line.  In order to obtain a ticket to join the signing line, each customer must purchase at least one copy of The Legend of Shadow High from Fiction Addiction, either on-site at the event or by pre-ordering in advance online, at the store, or by calling us at 864-675-0540. Once you have your ticket, the authors will be happy to sign any of their books that you own.   A dangerous story is bubbling and almost all the Narrators are scared to tell it. Cracks in the World of Stories are spreading, and the ominous Shadow High is gaining power. Only one young, brave Narrator, Brooke Page, is ready to tell this tale.   As the first cracks show, Frankie and Draculaura are accidentally transported to Ever After High, where they meet Raven Queen and Apple White. After the girls recover from the shock of learning that fairytales and monsters are real, they discover that the Evil Queen has escaped her mirror prison in search of the ultimate power, hidden in Shadow High. Frankie, Raven, Draculaura, Apple, and Brooke must stop the Evil Queen and save the World of Stories from the evil that lurks in Shadow High!
10/21/2017 - 10/22/2017 - 12:01AM
ReadUp Greenville is an annual celebration of Young Adult and Middle Grade books and authors. By bringing teens in close contact with authors through book signings, panels, and interactive events, the festival will encourage youth to continue their love for reading and hopefully encourage non-readers to become readers.   ReadUp is a day of celebration. There will be book sales, author signings, panel discussions, and keynote speakers. The day will feature multiple panels specific to different themes. One panel may focus on graphic novels and another on romance YA books.   The event is free to all with the exception of the keynote events.   Click here for more information about authors, schedule, and tickets.
Ainsley Earhardt In-Store Book Signing
10/22/2017 - 11:00AM
From the #1 New York Times bestselling author of Take Heart, My Child and popular FOX news anchor Ainsley Earhardt comes Through Your Eyes: My Child's Gift to Me (Aladdin, hardcover, $18.99, on sale 10/17/17), a sweet new book that celebrates wonders and miracles. This is a great holiday gift for the parents and children in your life, and you can get a SIGNED copy at Ainsley's in-store book signing on Sunday, October 22nd, from 11am-2pm at Fiction Addiction.   *Note: All copies of Through Your Eyes to be signed must be purchased from Fiction Addiction, and at least one copy of Through Your Eyes must be purchased in order to enter the signing line. Pre-orders are highly recommended! Ainsley will sign copies of her first book, Take Heart, My Child, in addition to her new book, Through Your Eyes. Ainsley will personalize books, but to first name only. Once you have had your Fiction Addiction receipt stamped to enter the signing line, only signed copies of the book will be returnable to Fiction Addiction.   Ainsley Earhardt reflects on her experiences as a mother and viewing wonders of the world through a child's eyes in this stunning follow up to Take Heart, My Child. So often as we race through life, we need the wisdom and perspective of a child to remind us what is important and what should be celebrated and remember: the everyday joys and miracles and simple pleasures of life. Our children teach us and awaken our own inner child.
Book Candy
Making a Yearly Reading Challenge
"A yearly reading challenge just might be the most beneficial bookish goal you can make," Bustle suggested.
---
Flavorwire shared "15 fantastic J.R.R. Tolkien-isms to live by."
---
"Which classic book should you read based on the Disney movie marathon you put together?" Buzzfeed wondered.
---
Andy Warhol was "a sphinx without a secret." Mental Floss highlighted "16 of Truman Capote's fiercest insults."
---
Author Sarah Ward picked her "top 10 brothers and sisters in fiction" for the Guardian.

The Misadventures of Waterhouse Press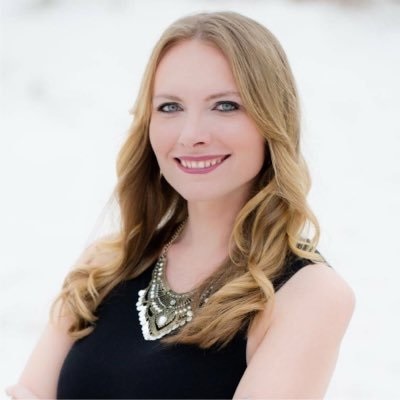 Meredith Wild
It started four years ago as a self-publishing venture, a way for an aspiring romance author to publish her books and find an audience. Although the books did well, Meredith Wild found it difficult to get the placement and promotional opportunities traditionally published authors received. So, in 2014, she added a name--Waterhouse Press--thinking that would make it easier to gain access to e-tailers, retailers and the press. Having a name helped, but what mattered more was what Wild calls her "sheer tenacity of knocking on doors until people would listen" that got the company noticed.
In the meantime, Wild built Waterhouse Press into a true publishing house, and it's blossomed so much that now it has eight staff members besides Wild, handling everything from acquisitions and editorial to production, marketing and publicity. Waterhouse continues to publish books by Wild but has expanded and now has a stable of a dozen writers who it's publishing in some unusual ways, with a focus on creating brands and expanding their markets.
The most striking new venture of Waterhouse Press is the Misadventures series, whose first title, Misadventures of a City Girl by Meredith Wild and Chelle Bliss, appeared last month and whose second title, Misadventures of a Good Wife by Meredith Wild and Helen Hardt, appears today. (More on the first six Misadventures titles below.)
The books are "short, sexy reads," Wild says, stand-alone titles that "hopefully readers would enjoy reading as much as we enjoyed writing." She's also described them as "Golden Books for adults" and says that "fun" is a key element, making the books "the perfect bedside read, a 'quick blush' for the reader who loves a page-turning romance."
They're the first titles Waterhouse Press is publishing in hardcover; other titles have been published in trade paperback, and overall sales have been overwhelmingly digital. (The company's print distributor is Ingram Publisher Services.)

The series has its origin in what Wild calls "a casual and extra steamy writing project" she began with author friend Mia Michelle. (The pair's Misadventures of the First Daughter appears October 30.) "We had no formal plans to publish the story, but we had so much fun writing it that it gave me the idea that other authors might want to join in," she says.
Wild has chosen each of the authors who are writing for Misadventures, based on works by them that she's read and loved.
Continuing the approach she took with Mia Michelle, Wild has written several of the Misadventures books with other authors. The process is "incredibly fun," she says. "Writing with a friend takes some of the pressure of plotting away, because there's always an element of surprise when I get a chapter back and have to figure out where to take the store next."
The Misadventures series will continue next year, with seven more titles slotted for the spring season. They include three books by authors who have fall Misadventures titles: Lauren Rowe (College Girl), Angel Payne (Time Traveler) and Helen Hardt (Rockstar). In addition, Kendall Ryan, Toni Aleo and Elizabeth Hayley (the pen name for a pair of friends named Elizabeth and Haley) are also contributing title. Meredith Wild is also writing a new story on her own, called Misadventures of a Virgin, which will be released in January.
The Fall Misadventures Titles
The first six titles in the Misadventures series make their fun, steamy debut this fall: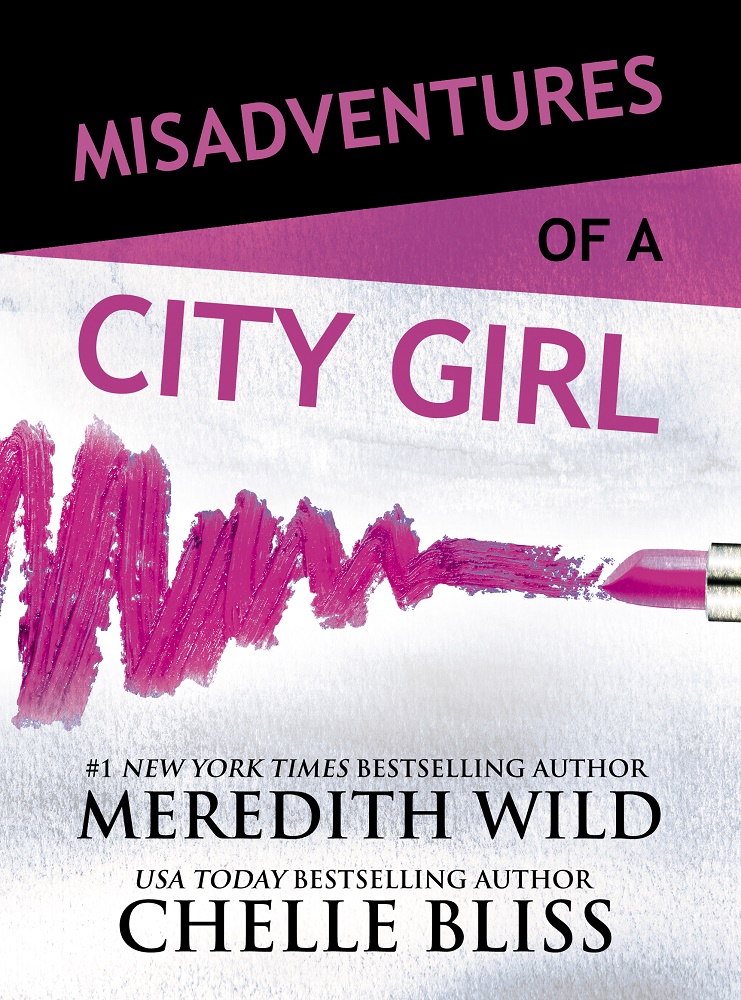 Misadventures of a City Girl by Meredith Wild and Chelle Bliss ($19.99, 9781943893409, Sept. 12, 2017). Madison Atwood needs to get away from the paparazzi hounding her after divorcing a Hollywood big shot. She discovers Avalon Springs, a rural retreat in Northern California, where mountain man Luke Dawson lives off the grid and away from people on purpose. He considers Madison a distraction, until she finds his cabin and a way into his heart. Together they face the wrath of mother nature, a test of whether or not their relationship is more than a fling. USA Today bestselling co-author Chelle Bliss has also written the Men of Inked and ALFA P.I. series.
---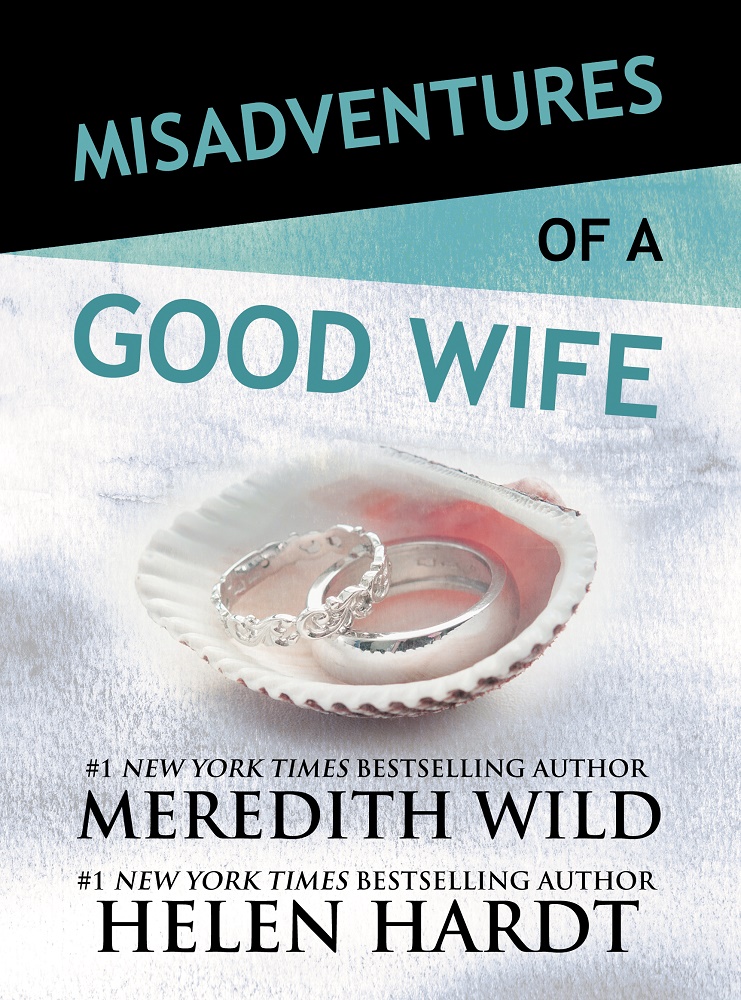 Misadventures of a Good Wife by Meredith Wild and Helen Hardt ($19.99, 9781943893461, Oct. 3, 2017). Kate and Price Lewis had a perfect marriage, one that ended in tragedy when Price died in a plane crash overseas. A year later, Kate's sister-in-law invites her to come along on a three-week girl's trip to the South Pacific. There, on the beach near a secluded island villa, Kate spots her supposedly dead husband. Loyal, heartbroken Kate deserves answers, but all she gets from Price is a cryptic response: go home at the end of her vacation or disappear with him forever. Kate must decide if her former marital happiness is worth forgiving Price his terrible secrets. Helen Hardt is the New York Times bestselling author of the Steel Brothers Saga and the Temptation Saga.
---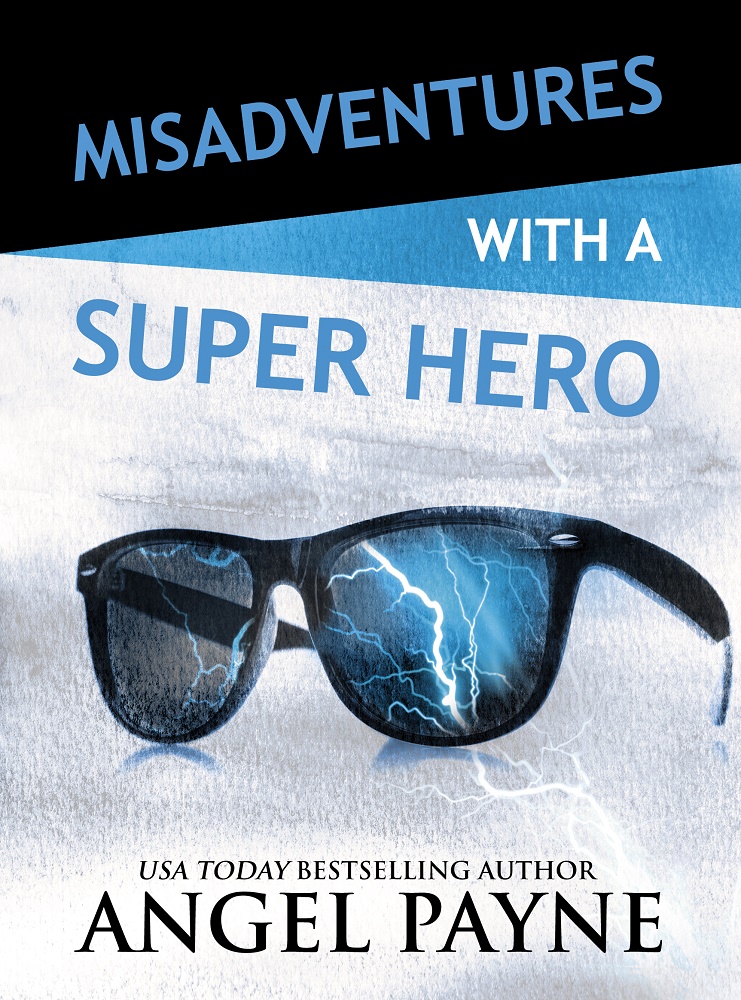 Misadventures with a Super Hero by Angel Payne ($19.99, 9781943893447, Oct. 10, 2017). A young night shift worker at a five-star Los Angeles hotel gets accosted by a worse-than-average weirdo. She is saved by Bolt, a superhero hunk who also happens to be Reece Richards, her boss. She falls for him, but Reece has commitment issues with an evil ex and is preoccupied by a global business empire--not to mention a supervillain out to destroy the city. Angel Payne is the USA Today bestselling author of the Suited for Sin series and the Cimarron Saga.
---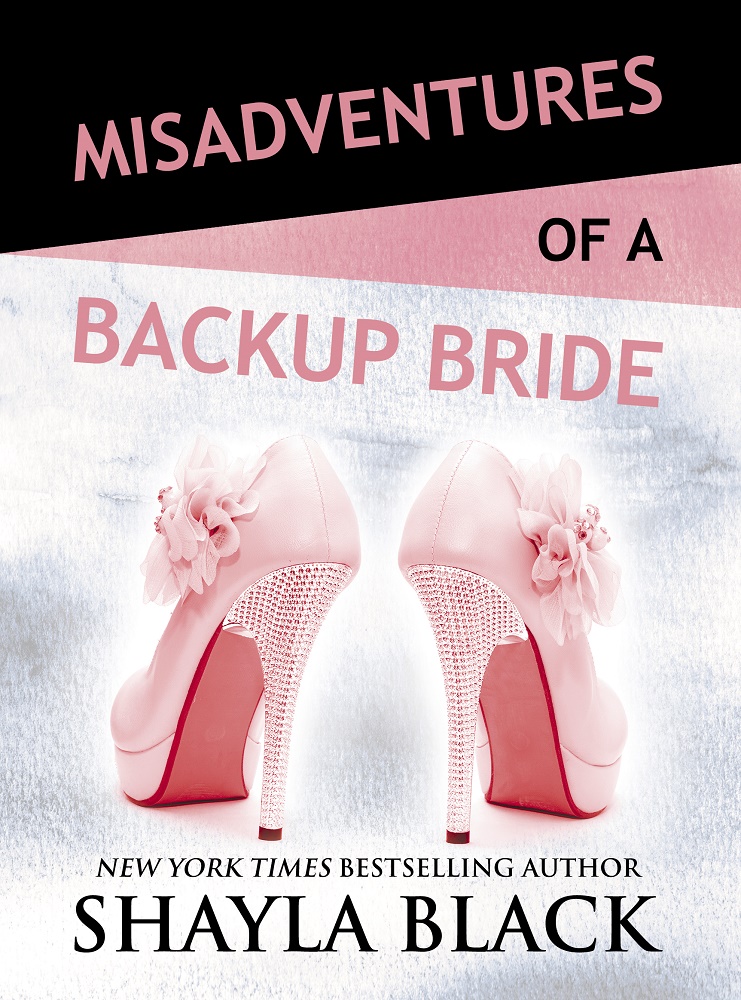 Misadventures of a Backup Bride by Shayla Black ($19.99, 9781943893423, Oct. 17, 2017). Carson Frost inherits a confectionery company that will make billions in the long run but is strapped for cash in the short term. To survive the next 60 days, he takes a loan from a business rival. There's only one catch: Frost has to marry the man's daughter. He can get out of that stipulation by marrying someone he's already in love with, a difficult proposition when Frost isn't even dating. Enter struggling actress Ella Hope, who goes along with Frost's deception only to find their fake romance getting too real. Shayla Black is the USA Today and New York Times bestselling author of the Wicked Lovers and More Than Words series.
---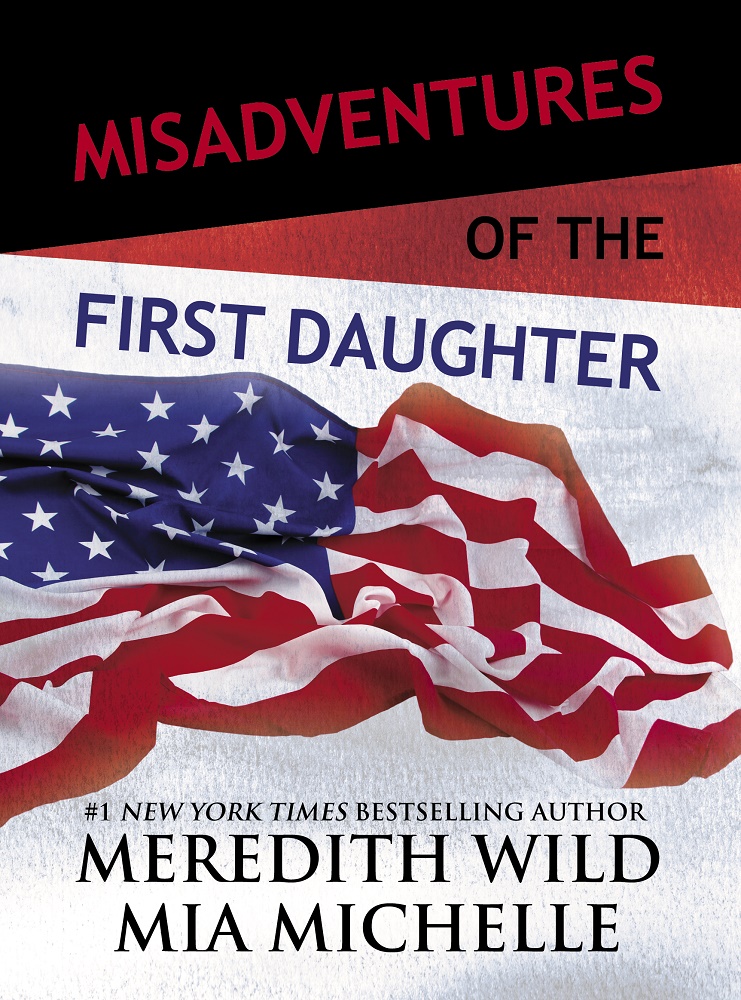 Misadventures of the First Daughter by Meredith Wild and Mia Michelle ($19.99, 9781943893454, Oct. 30, 2017). Charlotte Daley has been both spoiled and neglected her entire life. Now that her dad has been elected president, she's determined to make the most of her lack of parental supervision by going on a partying spree. The Secret Service agent assigned to protect her, Zane Parker, has to hide his feelings for Charlotte while trying to prevent her from causing a political scandal. He offers to show the First Daughter the excitement she's been looking for in exchange for her obedient behavior, but their new arrangement threatens to cause even more trouble. Mia Michelle is the author of the Rose of Thorne series.
---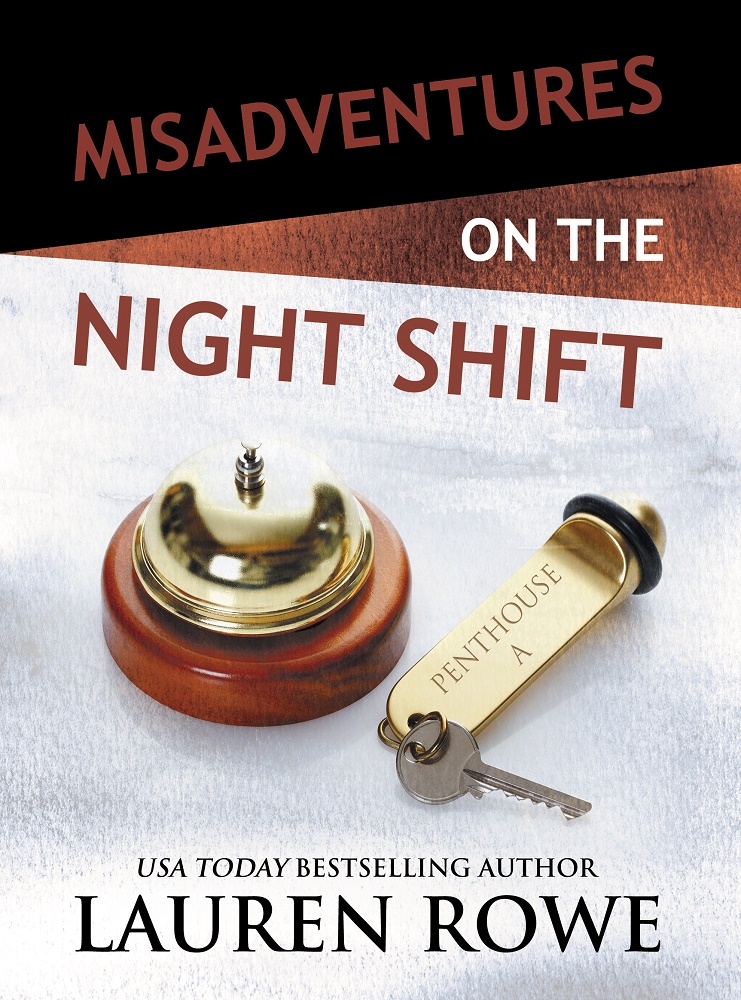 Misadventures on the Night Shift by Lauren Rowe ($19.99, 9781943893430). Abby Medford enjoys her job as a night shift hotel clerk. The quiet and solitude let her read and study law books. When rock star Lucas Ford checks in to the penthouse suite, he demands personal room service from Abby. When his requests turn erotic, Abby's simple good times threaten to grow into an emotional connection she doesn't want. Lauren Rowe is the USA Today bestselling author of the Club series.
The Writer's Life
Chip Kidd: Always Focused on What I'm Doing Next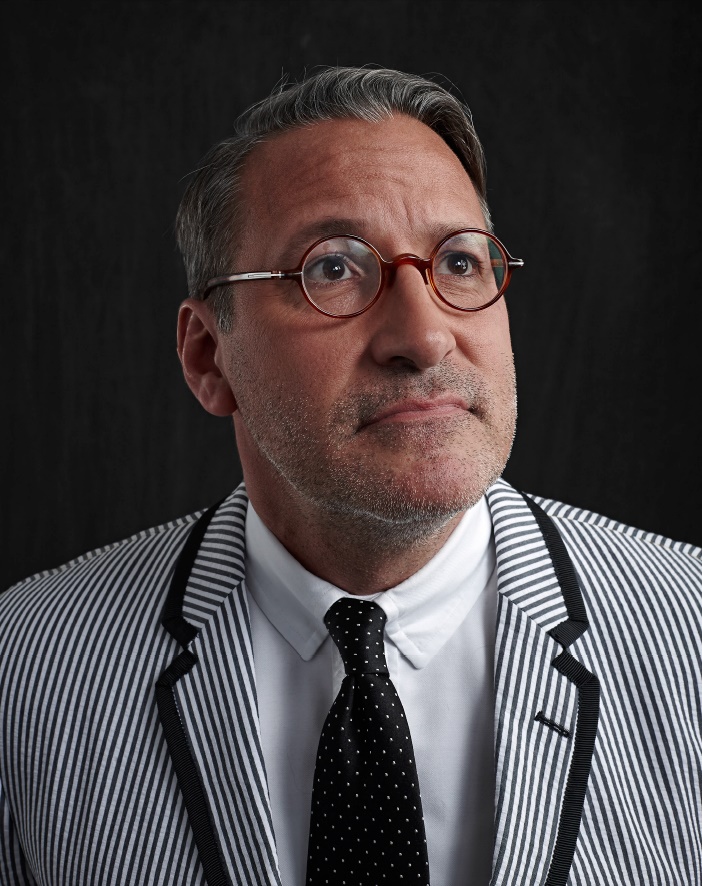 photo: Brent Taylor
Chip Kidd is a graphic designer and the associate art director at Alfred A. Knopf. He is also a novelist, graphic novelist and editor, among other occupations. Chip Kidd: Book Two, collects examples of his work from 2007 to 2017--the first volume covered his career from 1986 to 2006--and features captions and essays about a variety of his projects, including his iconic book covers. The book also features introductory essays from Haruki Murakami, Neil Gaiman and Orhan Pamuk.

Your book goes into this a little bit, but could you elaborate on why/how design trends develop, especially when it comes to book covers?

The boring answer is I have no idea. I do what I do and make my design choices very intuitively, and yet however independent I think I am, I find that sometimes I am following the herd, totally by accident. However, warm yellow works for a very good reason, and it's not like I'm going to drop that option if it seems appropriate to the book at hand.

What are some book cover clichés that you wish you could ban?

High-heeled shoes, beaches, the backs of women's/girl's heads, "three-dimensional" typography, dragons, puppies, pasta, kittens. But, hey, never say never.

Many female writers have complained that they're given covers that pigeonhole their work as "women's fiction." Should it be a function of book covers or graphic design in general to suggest an intended audience (at the possible cost of broader appeal)?

Absolutely NOT. One of the phrases that is used routinely in this business that I really hate the most is "Target Audience." Whenever someone invokes that, I cannot help but say: "The people in our audience are NOT targets; we are not aiming guns at them. They think for themselves, let's just do the best job we can." I would say the female writers you cite are quite justified in their anger. You don't see Alice Munroe or Lorrie Moore being pigeonholed in this way, and neither should anyone else.

What are some recently released book covers that you particularly admire?

By me or other designers? Re: me, I am particularly proud of what I've been able to do for Haruki Murakami, especially the last four books or so. Ditto astronaut Scott Kelly's forthcoming memoir Endurance--I wish that could have made it into Book Two, but there wasn't time or room. Re: other designers, I am always in admiration of what Kelly Blair, Oliver Munday, Paul Sahre and Rodrigo Corral come up with. Lots of others, too, just can't think of names right now.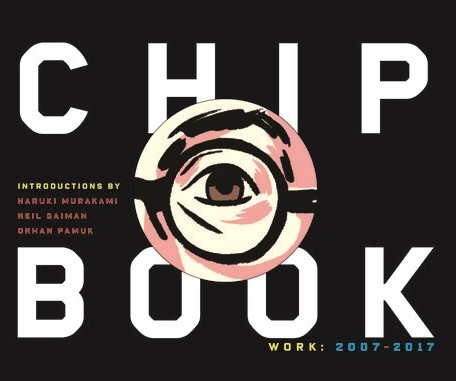 How do you deal with the rejection and disappointment that seems inescapable in your field? Your book provides many examples of fascinating concepts that just didn't work for authors or publishers.

Look, it hurts--that's why it's called rejection. But it's part of the job and pointless to dwell on it. You have to see it as an opportunity to do something better. I think what helps me deal with it is that I have been doing this for so long, I have enough "successes" under my belt that I can absorb whatever hits that come. If everything was getting rejected all the time, well, that would be a suggestion that I've reached my sell-by date. Not yet, but who knows?

You touch on this a little in the book, but how does your design process change when dealing with difficult political or racial issues? Have you declined work that you disagree with on moral or political grounds?

Very good question. The short answer is that, no, I have never been asked to design a book cover for a work to which I was morally opposed. I would refuse such a request. Luckily, Knopf and I seem to be aligned in this way, and have been for 30 years and counting.

Your craft is often in the service of other people's projects, working behind the scenes. Is it hard putting yourself front and center in a book like this? What's it like to be the object of critical attention?

I am narcissistic enough that I don't mind putting myself front and center (in this case), as you say it, but I also try not to take myself too seriously. That said, there is no denying that the very act of publishing a book like this is to declare: "Wow, can we believe how great I am?" But I also think that if I don't collect and record all this work in one place, no one else is going to. And if it inspires a designer or two in the process, so much the better.

There's a lot of variety to your recent work. Do you ever decline any requests out of concern that they're just not in your wheelhouse?

Every now and then, but it rarely comes up. When it does, I pass. As in, you will not see any "Self-Help" covers in Book Two, and only a few "financial advice" covers--which I did when I felt I could lend something conceptually to the projects.

One of the things I liked and appreciated about the book was that Alan Moore and Frank Miller were featured alongside Orhan Pamuk and Haruki Murakami. You seem to have such a diverse world of influences and collaborators. Looking back, do you think there are any common threads that tie your objects of admiration together?

Thank you--I have been so lucky to work with such a diverse group of writers and cartoonists who come from so many unrelated backgrounds. I would say the common thread is that they're all great at what they do, and I just hope I can contribute in some small way to that. --Hank Stephenson, bookseller, Flyleaf Books
Book Reviews
Fiction

Grove Press, $25, hardcover, 240p., 9780802127013
New York Review Books, $14, paperback, 128p., 9781681371375
Mystery & Thriller

Atlantic Monthly Press, $26, hardcover, 544p., 9780802126627
Pegasus Books, $24.95, hardcover, 240p., 9781681775081
Minotaur Books, $25.99, hardcover, 368p., 9781250103444
Graphic Books
First Second, $34.99, hardcover, 464p., 9781626726765
Food & Wine
Skyhorse Publishing, $24.99, hardcover, 328p., 9781510721043
Biography & Memoir
Doubleday, $28.95, hardcover, 432p., 9780385538435
Catapult, $16.95, paperback, 160p., 9781936787616
Business & Economics
Holt, $32, hardcover, 416p., 9781627791649
Children's & Young Adult

Knopf, $16.99, hardcover, 304p., ages 10-up, 9781524701246
Scholastic Press, $17.99, hardcover, 48p., ages 4-8, 9780545731669
Tu Books/Lee & Low, $18.95, hardcover, 304p., ages 9-12, 9781620143568