From the Shelf
Did You Know?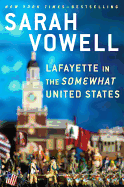 Do you ever find yourself interrupting your reading to tell someone, anyone, a new and interesting fact you've just learned? "Did you know Lafayette was only 19 when he was made a general in the American Revolution?" (Me while reading Sarah Vowell's Lafayette in the Somewhat United States [Riverhead, $16].) "Did you know what actually happens to your body if you donate it to science?" (Me while reading Mary Roach's Stiff [Norton, $15.99]). These are some of my favorite nonfiction reads--the kind of book that makes you want to shout your new knowledge from the rooftops.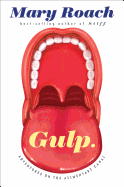 Truly, any of Roach's books would fall into this genre, which I've affectionately dubbed "did you know" nonfiction. In each of her books, she takes a close look at topics most readers will know little about--indeed, topics most readers won't even know they want to know more about until they have started reading. The aforementioned Stiff explores the science of human cadaver research; Gulp (Norton, $15.95) studies the alimentary canal (did you know that's the scientific name for the passage along which food passes through the body?); Spook (Norton, $15.95) covers the science of the afterlife.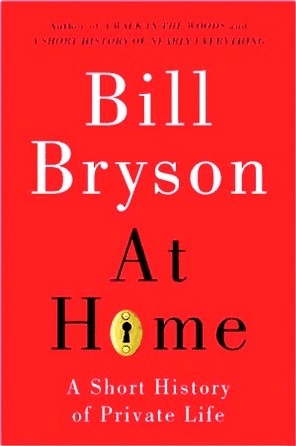 Bill Bryson writes with similar gusto (and humor) about topics large and small. It's impossible to read a book titled A Short History of Nearly Everything (Broadway Books, $18) without picking up at least one new factoid to share with friends. But even more specific books of his, like At Home (Anchor, $17), are packed with fascinating details--this one about the history of the home as we recognize it today. Emily Nagoski turns that same detailed eye to women's sexuality in Come As You Are (Simon & Schuster, $16.99); reading it is sort of like taking a sex-ed class that you actually want to take. And, like so many of these, it is packed with the kind of fascinating details that were likely glossed over in school. --Kerry McHugh, blogger at Entomology of a Bookworm

In this Issue...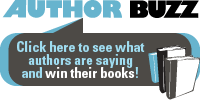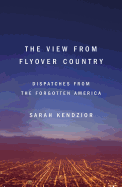 This collection of essays by journalist and academic Sarah Kendzior is a stirring look at injustice in the United States.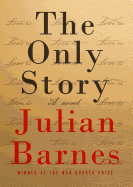 An unlikely love story blossoms at an English village tennis club and leaves disaster in its wake.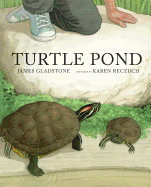 A young boy observes and reflects on Red-eared Slider turtles at a public garden pond throughout the course of a year.
Review by Subjects:
Fiction ⋅ Mystery & Thriller ⋅ Graphic Books ⋅ Political Science ⋅ Essays & Criticism ⋅ Psychology & Self-Help ⋅ Nature & Environment ⋅ Poetry ⋅ Children's & Young Adult

Upcoming Events
Book Your Lunch with Beatriz Williams
07/21/2018 - 12:30PM
Book Your Lunch with Beatriz Williams at City Range (615 Haywood Rd, Greenville, SC 29607) on Saturday, July 21st at 12:30pm. The event will include a book talk, in which Beatriz Williams will discuss her latest book, The Summer Wives (William Morrow, hardcover, $27.99), as well as a signing, and lunch will be served. Seating is limited, so please reserve your spot now. Please arrive at the event between 15 and 30 minutes early as we will start promptly at 12:30. Menu options are: Bourbon Pecan Chicken and the Salmon Caesar. Please indicate which meal you would like in the comments box when you purchase your ticket. (Vegetarian and gluten-free meals are available if requested in advance.) Tickets for this event are $55. Your ID will act as your ticket at the event.  Your ticket price includes a copy of The Summer Wives that we will bring to the event for you. Please note that tickets canceled 72 hours prior to the event can be refunded; those canceled within 72 hours of the event cannot (but you can send someone in your place). In the summer of 1951, Miranda Schuyler arrives on elite, secretive Winthrop Island as a schoolgirl from the margins of high society, still reeling from the loss of her father in the Second World War. When her beautiful mother marries Hugh Fisher, whose summer house on Winthrop overlooks the famous lighthouse, Miranda's catapulted into a heady new world of pedigrees and cocktails, status and swimming pools. Isobel Fisher, Miranda's new stepsister—all long legs and world-weary bravado, engaged to a wealthy Island scion—is eager to draw Miranda into the arcane customs of Winthrop society. But beneath the island's patrician surface, there are really two clans: the summer families with their steadfast ways and quiet obsessions, and the working class of Portuguese fishermen and domestic workers who earn their living on the water and in the laundries of the summer houses. Uneasy among Isobel's privileged friends, Miranda finds herself drawn to Joseph Vargas, whose father keeps the lighthouse with his mysterious wife. In summer, Joseph helps his father in the lobster boats, but in the autumn he returns to Brown University, where he's determined to make something of himself. Since childhood, Joseph's enjoyed an intense, complex friendship with Isobel Fisher, and as the summer winds to its end, Miranda's caught in a catastrophe that will shatter Winthrop's hard-won tranquility and banish Miranda from the island for nearly two decades. Now, in the landmark summer of 1969, Miranda returns at last, as a renowned Shakespearean actress hiding a terrible heartbreak. On its surface, the Island remains the same—determined to keep the outside world from its shores, fiercely loyal to those who belong. But the formerly powerful Fisher family is a shadow of itself, and Joseph Vargas has recently escaped the prison where he was incarcerated for the murder of Miranda's stepfather eighteen years earlier. What's more, Miranda herself is no longer a naïve teenager, and she begins a fierce, inexorable quest for justice for the man she once loved . . . even if it means uncovering every last one of the secrets that bind together the families of Winthrop Island. Tickets: http://www.fiction-addiction.com/?keyword=beatriz+williams&searchby=keyword&page=shop/browse.
Geanna Culbertson Book Talk & Signing
07/24/2018 - 3:00PM
Award-winning author Geanna Culbertson will be discussing her latest book, Crisanta Knight: The Liar, The Witch, & The Wormhole, at a book talk and signing at Fiction Addiction on Tuesday, July 24th at 3pm. This event is FREE and open to the public, but please RSVP if you plan to attend.  There's no place like home. And maybe that's a good thing. The two homes I know—my school and my fairytale castle in the kingdom of Midveil—aren't what they used to be. With my friends by my side and the aid of a new mentor for magic, I thought I was ready to fight the antagonists who planned to take over the realm of Book and destroy all its protagonists. Unfortunately, the universe had other plans that I didn't see coming. And that's saying a lot for a girl who can see the future. On our quest to find the missing Fairy Godmother Paige Tomkins, my friends and I would be transported to an array of magical lands. From the horrors of Sleepy Hollow and shores of Neverland, to the Wizard of Oz's front door—we were in for one dangerous, bizarre foe and setting after another. And yet, they would be no stranger than my own world. Because thanks to a brewing common character rebellion in Book, relentless magic hunters, and the people I trusted most turning against me, the world I once knew was a thing of fairytales past.
Book Candy
Dress Like a Book
"Show off your best literary-inspired outfit" for Electric Literature's #DressLikeABook Instagram contest.
---
Brightly found "5 great places to stash books around your home to encourage reading."
---
For the 36 Days of Type project, graphic artists and designers were invited to design one letter, transforming the alphabet in the style of famous artworks, Hyperallergic reported.
---
Headline of the day (via the Guardian): "Stranger than fiction: "Ian McEwan's son got a C in an A-level essay about one of his father's books."
---
Atlas Obscura showcased the F. Scott Fitzgerald House in St. Paul, Minn., where the author wrote This Side of Paradise.
---
Bookshelf featured "the library from the 1991 Disney Classic Beauty and the Beast, imagined in Lego."

Great Reads
Rediscover: Gotham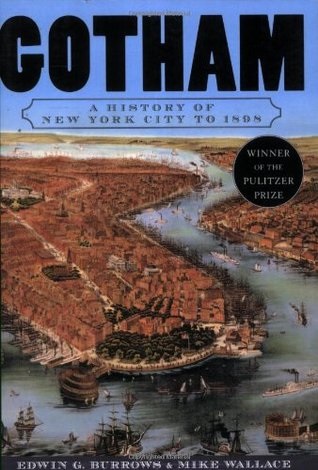 Edwin G. Burrows, a professor at Brooklyn College for 41 years and co-author of Gotham: A History of New York City to 1898, died on May 4 at age 74. He and co-author Mike Wallace shared the 1999 Pulitzer Prize for History. At more than 1,400 pages, Gotham is a monumental work spanning the first Dutch landings, wars with Native Americans, the city under colonial control, its financial role in the slave trade, the Civil War and 1863 Draft Riots, and the constant demographic shifts caused by immigration. Burrows was also the author of Forgotten Patriots: The Untold Story of American Prisoners During the Revolutionary War (2008) and The Finest Building in America: The New York Crystal Palace, 1853-1858 (2018).

In 2017, Mike Wallace continued the History of New York City series with Greater Gotham: A History of New York City from 1898 to 1919. This 1,100-page narrative of early 20th-century New York was originally meant to run through the end of World War II, but was split due to an abundance of material. An upcoming third volume will cover 1920 to 1945. Gotham remains a definitive volume on New York history, itself a microcosm of the country at large; as Burrows put it in a 2012 interview: "The history of the city provides a framework for grasping the whole of the American experience." Gotham is available in paperback from Oxford University Press ($34.95, 9780195140491). --Tobias Mutter
Check Out These Fantastic Moms for Mother's Day
In the early days of Mother's Day, people would celebrate their moms by attending church and writing letters. Everyone loves a good handwritten note, but why not celebrate Mom with books for the very people who make Mom Mom? The titles below all feature child and teen protagonists who have special relationships with their patient, grateful, fashionable, magical and riot grrrl mothers--and grandmothers, too!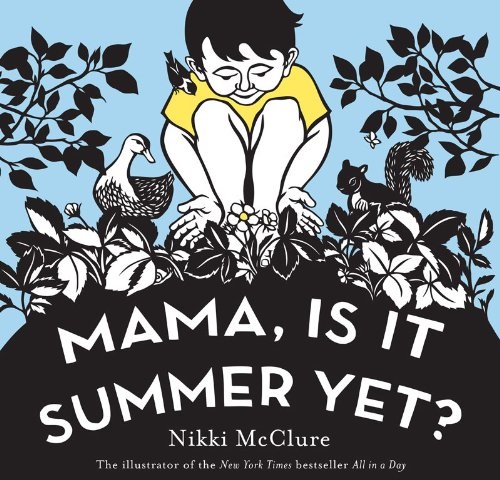 Mama, Is It Summer Yet by Nikki McClure (Abrams Appleseed, $8.99, board book, 30p., ages 0-3)
In a lyrical ode to the sweet anticipation of a new season, the board book version of Nikki McClure's Mama, Is It Summer Yet? will captivate readers young and old. Striking cut-paper artwork balances beautifully with McClure's gentle, almost old-fashioned text. As winter gives way to spring and beyond, the boy and his mother clear the garden space, plant seeds, build a windsock and wait for the fruits of their labor. Eventually, the two enjoy books on a blanket under the now blossoming tree. Throughout, the boy's refrain returns: "Mama, is it summer yet?" Again and again, his patient mother responds with "Not yet, my little one. But..." until, inevitably, the answer turns to a joyful yes.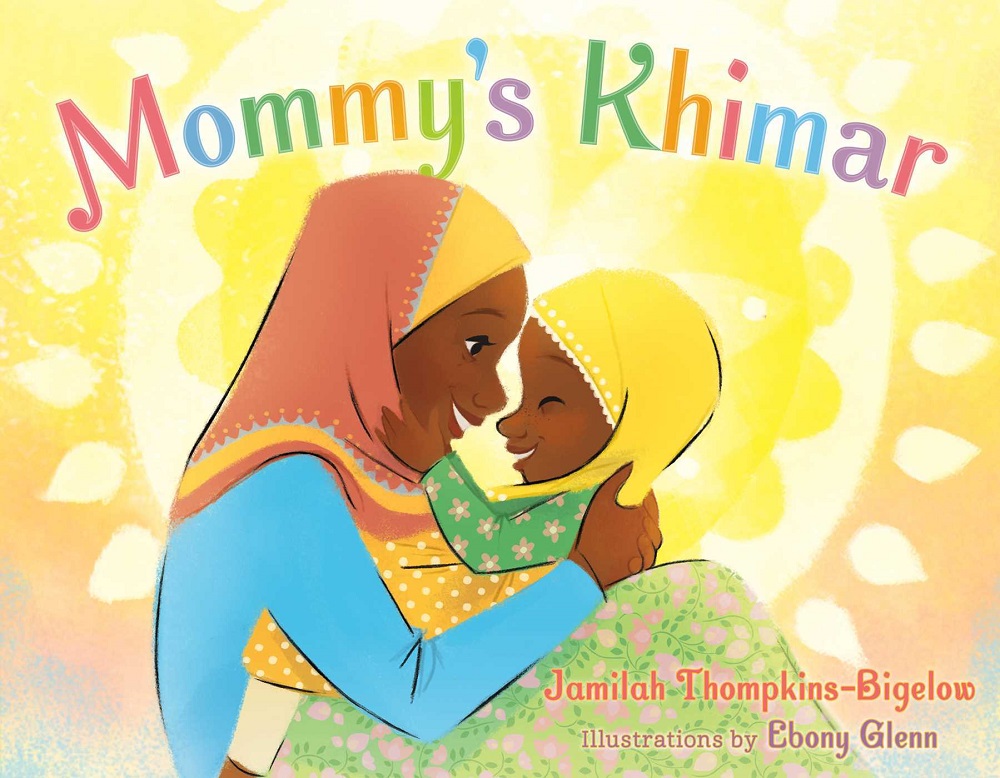 Mommy's Khimar by Jamilah Thompkins-Bigelow, illus. by Ebony Glenn (Salaam Reads, $17.99 hardcover, 40p., ages 4-8)
The young Muslim narrator of Jamilah Thompkins-Bigelow's debut picture book luxuriates in all the wonder of her mother's headscarves. She delights in the bright, beautiful colors and styles, she uncovers a sense of empowerment while wearing them and she eagerly embraces a special connection with her mother: "I close my eyes and if I breathe in deeply--really deeply--I smell the coconut oil in Mommy's hair and the cocoa butter on her skin." The little girl's love for her mother's khimar and all it represents is reinforced by the acceptance of family and friends from a dazzling array of ethnicities and religious backgrounds. Her grandmother, who doesn't wear a khimar or "go to the mosque like Mommy and Daddy," sees the little girl in her mother's bright yellow hijab and calls her "Sunshine," singing out a gleeful "Sweet Jesus!" The delightful prose and whimsical illustrations reflect a culture of diversity and acceptance.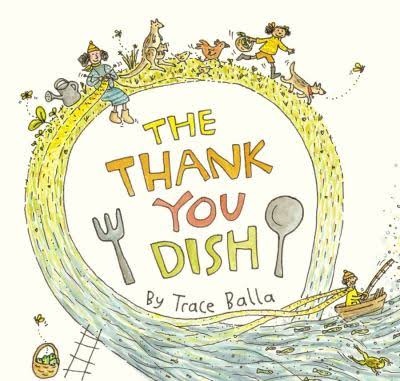 The Thank You Dish by Trace Balla (Kane Miller, $9.99 hardcover, 24p., ages 3-8)
It's dinnertime at Grace's place. "Thanks," says her mother, "to the rain, the soil and the sunshine." Grace is as thankful as Mama: "And thank you, kangaroos," she replies, pleased that the kangaroos didn't eat the carrots she's currently enjoying. Grace doesn't stop there. Leo gave her a ladder so she could pick lemons from Lily's tree; an alpaca gave its wool which was knitted into a scarf Uncle Fred wore when catching the fish; and the road workers fixed the path Mama and Grace used to bike to the produce stand. "I never knew there were so many thanks to give for just one dinner!" Mama exclaims, pleased with her grateful daughter, "Thanks for saying thanks!" Balla's sweet illustrations depict Grace's stories as The Thank You Dish shines a light on all the beautiful things that come together to create the ordinary.


Love Sugar Magic: A Dash of Trouble by Anna Meriano, illus. by Mirelle Ortega (Walden Pond Press/HarperCollins, $16.99, hardcover, 320p., ages 8-12)
Eleven-year-old Leo Logroño has spent her life trying to catch up to her four older sisters. Her family's Amor y Azúcar Panadería (Love and Sugar Bakery) has hosted the local Día de los Muertos festival "for as long as there had been a Rose Hill, Texas, to celebrate it," but, much to Leo's chagrin, she will once again be left out of prepping for the festivities. Determined to uncover the secrets and not be left out any longer, Leo goes snooping and discovers that the women in her family are all brujas (witches). Their magic "comes from the magic of sweetness; sweetness from love and sweetness from sugar" and training begins when a Logroño girl turns 15. First in a promising new series, A Dash of Trouble by Anna Meriano is refreshingly fantastical, marrying the realistic lives of Leo's Texan, Mexican-American family with matrilineal "love and sweetness"-based witchcraft.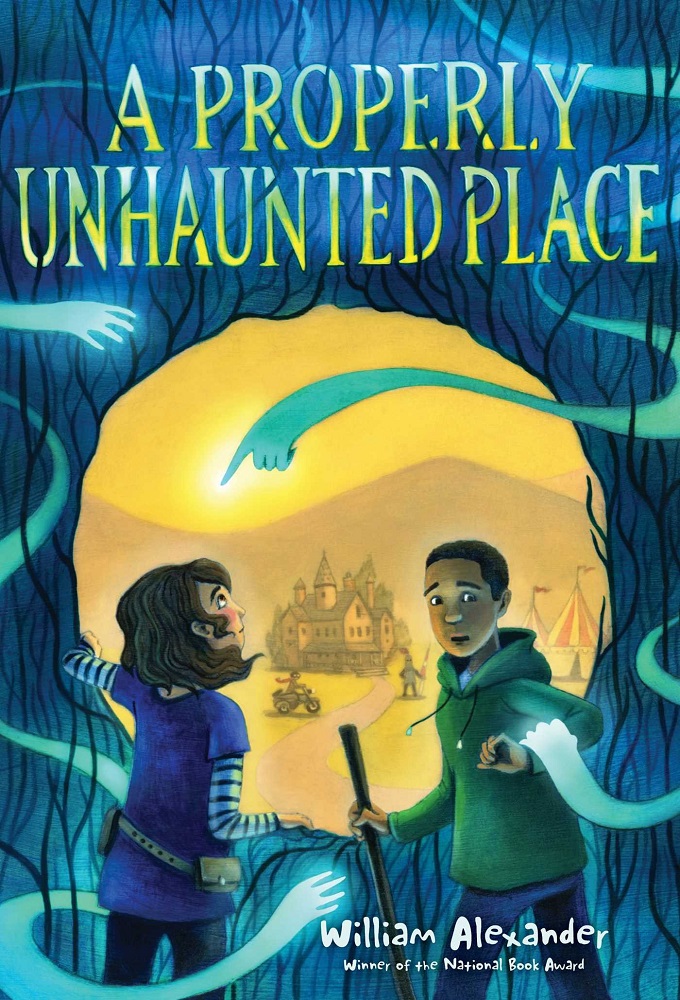 A Properly Unhaunted Place by William Alexander, illus. by Kelly Murphy (Margaret K. McElderry/S&S, $16.99, hardcover, 192p., ages 8-12)
Rosa Ramona Diaz is not impressed when she and her mother move from the city to a basement apartment underneath the Ingot Public Library. Rosa's mom is the new library appeasement specialist: her job is to calm ghosts who get upset and keep the really nasty ones distracted. But there are no ghosts in Ingot. In fact, it's "the only unhaunted place that Rosa had ever heard of." When Rosa goes out to explore, a beast charges out of the forest and she springs into action--ghost-free Ingot has just had a haunting. Though primarily about ghosts, A Properly Unhaunted Place is also about respect; Rosa's mom doesn't hunt spirits or banish them. Rather, she appeases them using the powers of listening and speaking their language. Kelly Murphy's illustrations help bring life to William Alexander's succinct gem.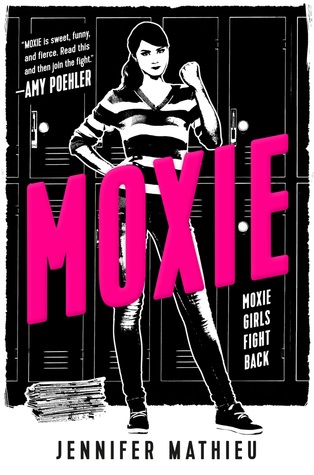 Moxie by Jennifer Mathieu (Roaring Brook Press, $17.99, hardcover, 336p., ages 13-up)
Vivian's mother was a determined Riot Grrrl who stuck out and acted out in her high school football-obsessed Texas town. A junior at the same school her mother attended, Viv's high school experience is similar to that of her mother's. But Viv, unlike her mother, generally keeps her head down and avoids making waves. Then, football star and all-around jerk Mitchell Wilson starts picking on the new girl: Lucy is mid-answer in English class when Mitchell "coughs": "Make me a sandwich." Getting the idea from her mother's Riot Grrrl days, Viv creates Moxie, a feminist zine, and passes it out anonymously. As the egregious acts of misogyny continue, the girls in the school begin to band together and Moxie becomes a movement. Viv's mother couldn't be prouder. --Siân Gaetano, children's and YA editor, Shelf Awareness
Book Reviews
Fiction

Knopf, $25.95, hardcover, 272p., 9780525521211
Putnam, $27, hardcover, 304p., 9780735218567
Mira, $26.99, hardcover, 352p., 9780778330769
Mystery & Thriller
St. Martin's Press, $25.99, hardcover, 272p., 9781250160812
Graphic Books
Oni Press, $19.99, paperback, 176p., 9781620104873
Political Science

Flatiron, $12.99, paperback, 256p., 9781250189998
Essays & Criticism
MCD/Farrar, Straus & Giroux, $17, paperback, 416p., 9780374535803
Psychology & Self-Help
W.W. Norton, $25.95, hardcover, 304p., 9780393247749
Nature & Environment
Doubleday, $26.95, hardcover, 256p., 9780385542708
Poetry
Copper Canyon, $16, paperback, 72p., 9781556595202
Children's & Young Adult

Groundwood Books, $18.95, hardcover, 32p., ages 4-7, 9781554989102
Candlewick Press, $16.99, hardcover, 272p., ages 8-12, 9780763695637
Holiday House, $17.99, hardcover, 32p., ages 3-6, 9780823437603
--- SPECIAL ADVERTORIAL OFFERINGS ---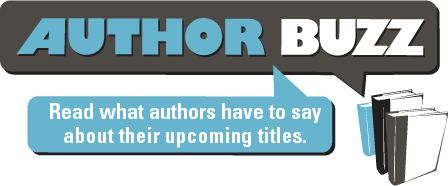 Dear Reader,

In my forties, I woke up one day and realized I had a drinking problem. In LUSH, I examine the struggle I had with alcohol, a struggle many middle-aged women face. But, I didn't get sober. I dealt with the problems behind the drinking and found I could moderate. Called "Beautifully poignant, fiercely funny, and infinitely relatable," LUSH follows my story as I attempted to rediscover awe in my life and leave my regrets—and the bottle—behind.

Write me at kerry@kerry-cohen.com for a chance to win 1 of 5 copies of the book!

Kerry Cohen
www.kerry-cohen.com








Publisher:
Sourcebooks

Pub Date:
July 17, 2018

ISBN:
9781492652199

List Price:
$15.99

Dear Reader,

Fans of Louise Penny and her Three Pines residents will feel at home with my whip-smart, quirky, ethical characters who value the strength of their community ties and who treat dogs like part of the family.

Help celebrate the fourth book in my Maggie McDonald series by entering to win one of five books I'm giving away to fans of small-town mysteries. Write to me at maryfeliz@maryfeliz.com with the title "DISORDERLY CONDUCT Giveaway" to throw your name in the ring!

Mary Feliz
www.maryfeliz.com/books








Publisher:
Kensington

Pub Date:
July 10, 2018

ISBN:
9781516105298

List Price:
$15.00