From the Shelf
Poets, Power and Pop Culture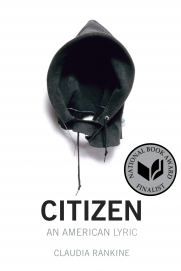 Poetry can be a finger-beckoning-in invitation. It can be a fist, rising in solidarity. It can supersede the page, subverting genre, form and even power itself. Claudia Rankine--MacArthur Fellow, finalist for the National Book Award and winner of the National Book Critics Circle Award for Citizen: An American Lyric (Graywolf, $20)--has long been celebrated for her powerful and subversive verse. Fans would do well to pick up her early Don't Let Me Be Lonely: An American Lyric (Graywolf, $16), a potent, unforgettable exploration of violence, death, entertainment and living in her own body, and her own skin, in her own time.
Rankine crops up often in critical analyses of Beyoncé's body of work--which summons to the table Morgan Parker's There's More Beautiful Things Than Beyoncé (Tin House, $14.95). Shot through with pain, sex, pop culture, frustration and fragility, Parker's poems deploy searing satire, as in "Heaven Be a Xanax" and "Slouching Towards Beyoncé." In "Beyoncé Celebrates/ Black History Month," she writes, "I have almost/ forgotten my roots/ are not long/ blonde. I have almost forgotten/ what it means to be at sea."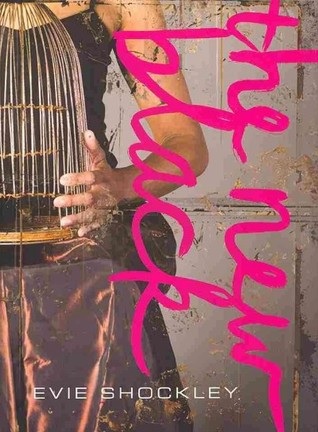 Evie Shockley's brilliant The New Black (Wesleyan University Press, $15.95) likewise offers equal parts precision, nuance and blunt force. In "post-white," her wordplay belies sobering images: "my country tears of thee sparkling on a stiff gray bow tied against cognitive dissonance." In "ode to my blackness," Shockley employs a similar marine metaphor: "you are my shelter from the storm/ and the storm."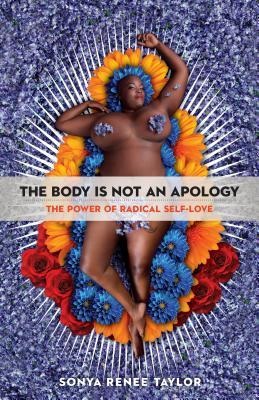 See slam poet, activist and radical self-love advocate Sonya Renee Taylor's The Body Is Not an Apology (Berrett-Koehler, $17.95) for an empowering, grounded introduction to becoming liberated in this world. Taylor's brand of liberation? "The opportunity for every human, no matter their body, to have unobstructed access to their highest self; for every human to live in radical self love."
--Katie Weed, freelance writer and reviewer

In this Issue...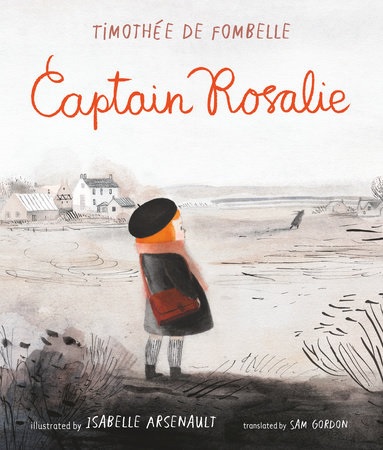 In this illustrated novel for middle-graders, a five-year old girl who lives in a small village during World War I begins a secret mission.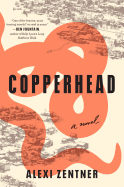 A teenager struggles with his family's involvement in a white supremacist church--and encounters racial conflict himself.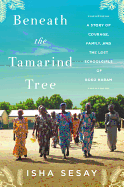 A former CNN Africa reporter's gripping account of the Nigerian schoolgirls who were abducted by Boko Haram.
Review by Subjects:
Fiction ⋅ Mystery & Thriller ⋅ Graphic Books ⋅ Biography & Memoir ⋅ Science ⋅ Poetry ⋅ Children's & Young Adult

Book Candy
Mourning Mischievous Mad

Great Reads
Rediscover: Marie Ponsot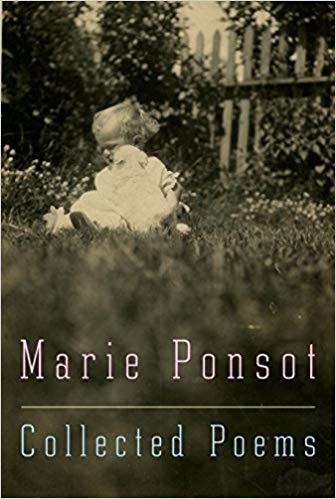 American poet and translator Marie Ponsot died last week at age 98. She began writing poetry as a child in Jamaica, Queens, some of which was published in the Brooklyn Daily Eagle. Ponsot graduated from Columbia University with a masters in 17th-century literature before traveling to post-World War II Paris. She married painter Claude Ponsot and had a daughter prior to returning to the United States. There the couple had another six sons and a divorce, leaving Marie Ponsot a single mother of seven children in New York City. True Minds, a poetry collection released in 1957 by City Lights Pocket Bookshop, was Ponsot's debut and her last published work of poetry for the next 24 years. In the interim, Ponsot wrote for radio and television, translated French children's books and continued producing poetry.

In 1981, Ponsot's unpublished poetry landed on the desk of Knopf poetry editor Alice Quinn. Admit Impediment was the first of several collections released by Knopf, including The Green Dark (1988), The Bird Catcher (1998) and Springing: New and Selected Poems (2002). She also co-authored two books about writing with Rosemary Deen: Beat Not the Poor Desk (1982) and The Common Sense (1985). In 2013, Ponsot received the Poetry Foundation's Ruth Lilly Poetry Prize and served as a chancellor of the Academy of American Poets from 2010 to 2014. Her most recent book, Collected Poems (2016), covers the entire 60-year span of Ponsot's career. It is available from Knopf ($28.95, 9781101947692). --Tobias Mutter

The Writer's Life
Carolina Setterwall: Love and Loss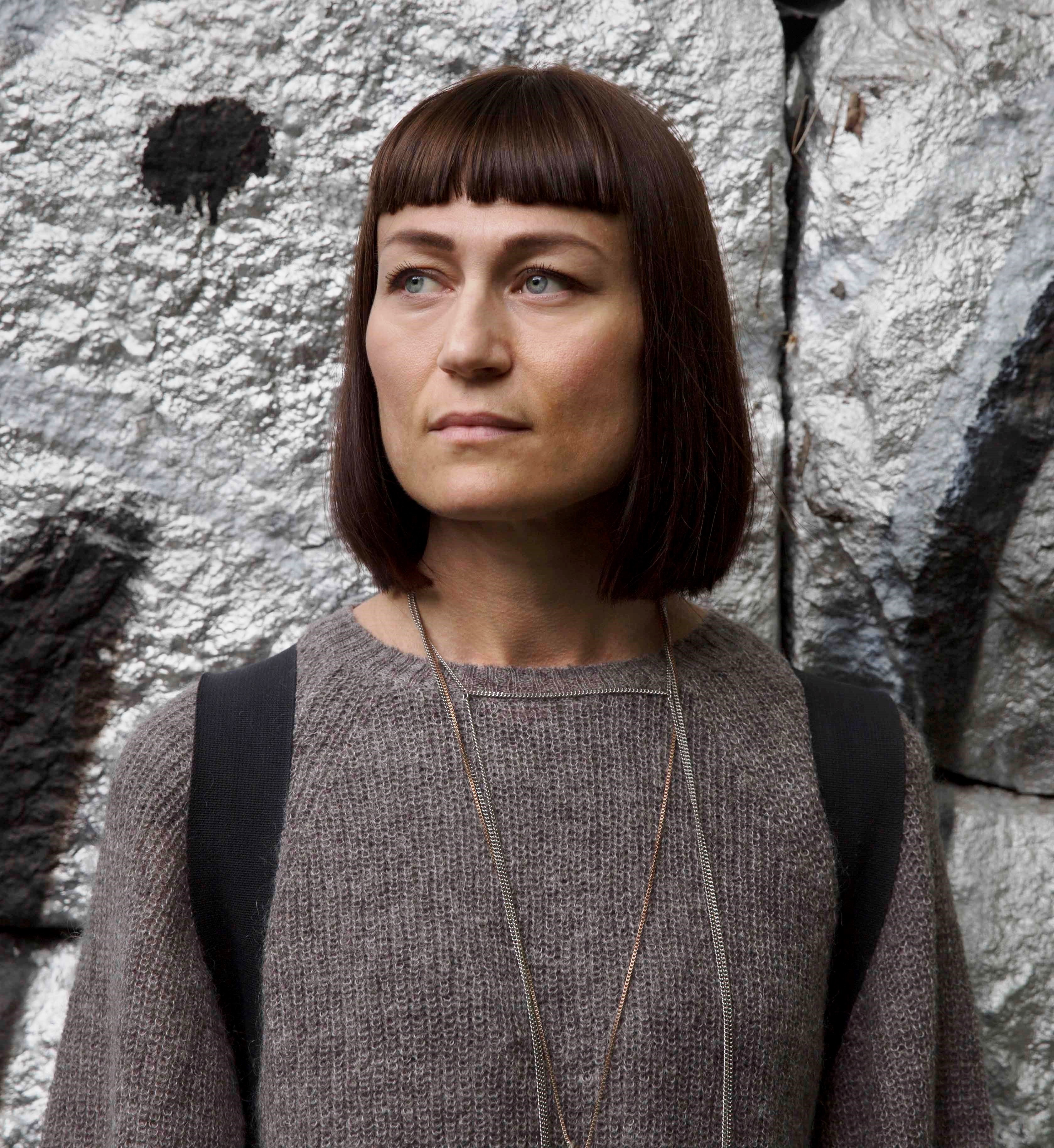 photo: Sarah Mac Key
Carolina Setterwall was born in 1978 in Sala, Sweden. She has worked in music and publishing as an editor and writer. Setterwall lives in Stockholm with her son, and makes her literary debut with Let's Hope for the Best (Little, Brown, $27; reviewed below), autofiction written in response to the death of her partner, Aksel, when their son was just eight months old.
Why did you choose the format of autofiction, rather than a more traditional memoir, to tell your story?
Actually, it wasn't really a conscious choice, at least not in the beginning. To be honest, I didn't exactly know what made a story autofictional (rather than biographical) when I started writing this book. It was more a case of me writing the way I wanted to write, and the story I would have liked to have read myself, than having a plan for exactly what genre the story would fit into. So I'll try to answer this question from a different angle.
When I set out to write this book, I knew I wanted to tell a story about a grieving process, a loss and also a modern love relationship that I could not only relate to, but that also exposed (side by side with the "purer" aspects) the parts of a grief/loss/relationship, that weren't... so polished. I wanted this story to be the opposite of Instagram, if you know what I mean?
I wanted to share the days, and thoughts, and feelings that are entangled in both the grief and the love that I had felt shame about. They're normal, but we tend not to talk about them. And with the shame comes the hiding, and with the hiding comes the feeling of isolation, and with the isolation... well, the grief just intensifies.
In regards to the autofiction, while it is true that I lost my partner under the same circumstances as are told in the book, Let's Hope for the Best still is a fictionalized story, constructed as a novel rather than a biography. Most of the events that take place in the story took place in my real life, too, but not necessarily in the exact same way or in the exact same order.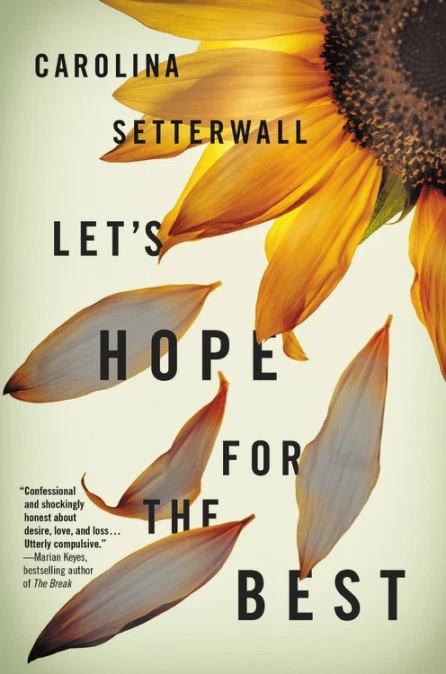 Let's Hope for the Best's staggered storylines make it fascinating--chapters alternate from the early days of your romance to your reactions after the tragedy. Was it hard to decide how to break the story up, or did this feel natural?
Actually, this (too!) was also more a matter of coincidence than a strategy, or plan. At first I tried to tell the story without involving the person who was lost, but soon found out that I couldn't tell the story without involving what was lost: a past, a shared future, a relationship, a person, a love. To mix two timelines, one after and one before the event that changed everything, was a way to capture how death changes things irreversibly for the people being left behind.
You spend a lot of time analyzing the effect of Aksel's death on your young son, Ivan. One of the more poignant scenes occurs at Ivan's preschool when the class of two- and three-year-olds are talking about how things die. Do you find that it is generally easier for children to process grief?
Both yes and no. It's easier because death hasn't yet become taboo for young children. And they're not particularly good at metaphors. So, when talking about death with kids, you have to approach the subject in a really matter-of-fact kind of way. In my experience, they don't judge, and their never-ending curiosity makes it, in a way, easy to talk about. And difficult to avoid talking about!
On the other hand, it's really hard for kids to understand the infinity of death. My son had a long period of time when he was sure dad was coming back one day. It's absolutely excruciating having to explain that he's gone forever. That he's still around in terms of our memories, and that he would always be his biological father, but in a physical sense, he's still gone and he would remain gone.
Can you give us a glimpse into your writing process for Let's Hope for the Best? Did you squeeze writing in around your day job, or did you take a break from work?
When I wrote Let's Hope for the Best, I worked part time for six months and had two days every week completely dedicated to writing. I also wrote during the evenings, when my son was asleep. Some weeks I tended to hate myself for not having written "enough" (in terms of both quantity and quality) during the days that I had spent doing other things than writing (for example: laundry, taking care of an ill child, staring into the wall, scrolling through social media networks). Luckily, some weeks the words just flew.
I remember the days of writing this book with mixed emotions. It wasn't necessarily the writing that was hard--it was navigating through life at that time. I think, in many ways, writing this story gave me a purpose with my days--a purpose in addition to raising and taking care of my son.
--Jessica Howard, bookseller at Bookmans, Tucson, Ariz.

Book Reviews
Fiction

Viking, $26, hardcover, 368p., 9781984877284
St. Martin's Press, $28.99, hardcover, 448p., 9781250207098
Little, Brown, $27, hardcover, 336p., 9780316489621
Europa Editions, $16, paperback, 160p., 9781609455286
Mystery & Thriller
Soho Crime, $26.95, hardcover, 312p., 9781641290579
Harper, $26.99, hardcover, 336p., 9780062849885
Graphic Books
Nobrow, $18.95, paperback, 368p., 9781910620632
Biography & Memoir

Dey Street, $27.99, hardcover, 400p., 9780062686671
Science
Houghton Mifflin, $28, hardcover, 256p., 9780544526747
Poetry
Scribner, $18, paperback, 352p., 9781501182839
Children's & Young Adult

Candlewick Press, $15.99, hardcover, 64p., ages 8-12, 9781536205206
Feiwel & Friends, $17.99, hardcover, 320p., ages 13-up, 9781250299482
Page Street Kids, $17.99, hardcover, 32p., ages 4-8, 9781624146893
--- SPECIAL ADVERTORIAL OFFERINGS ---

Every Shiny Thing

by Cordelia Jensen and Laurie Morrison

Dear Reader,

It was a joy to co-write EVERY SHINY THING with my friend Laurie Morrison. Out now in paperback, EVERY SHINY THING features two seventh grade girls, Sierra, who is in foster care, and Lauren, who comes from a wealthy family. Together, they team up to enact a Robin Hood scheme to right some societal wrongs. This is a story about justice, friendship, family, and what it means to care for others and for yourself.

To enter to win a free copy email me at cordeliaj@gmail.com.

Cordelia Jensen
www.cordeliajensen.com






PUBLISHER:
Amulet Books

PUB DATE:
Now Available

ISBN:
9781419733772

TYPE OF BOOK:
Middle Grade Fiction

PRICE:
$8.99
Beau & Bett

by Kathryn Berla

Dear Reader,

I'm honored to be included in VOYA Magazine's Perfect 10's for GOING PLACES—and hope BEAU & BETT will also be well received as a positive story for teens. A contemporary Beauty & the Beast, I studied the original in preparation. When I learned it may have been used to prepare young girls for arranged marriages, I decided to include a #metoo theme, never losing sight of the timeless message of compassion and understanding.

Email berlabooks@gmail.com to enter to win a free copy

Kathy Berla
www.kathrynberlabooks.com






PUBLISHER:
Amberjack Publishing

PUB DATE:
Now Available

ISBN:
9781948705448

TYPE OF BOOK:
Young Adult

PRICE:
$12.99