From the Shelf
Building Your Cookbook Shelf: Food Science
There's much to be said for cookbooks that cover the basics, but there's more to good food than simply following a recipe. Understanding the science behind a recipe can make it easier to adjust on the fly based on the ingredients you have available, correct and pivot when things go wrong mid-recipe or make up an entirely new-to-you dish based on your diet and food preferences.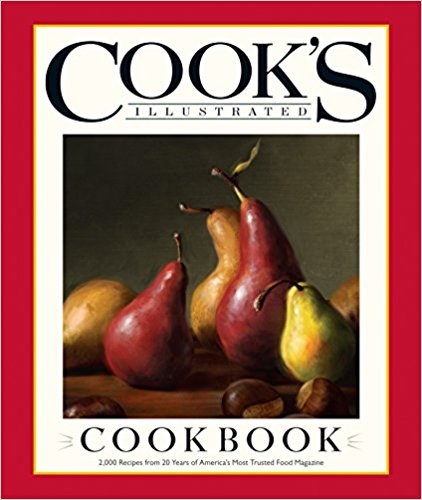 We highlighted America's Test Kitchen and the
Cook's Illustrated Cookbook
in a
recent column
, and it's worth mentioning them both here again. ATK takes an evidence-based approach to food and cooking; Test Kitchen staff will test every variation of a recipe they can before determining what method is best.
The Cook's Illustrated Cookbook
is a handy guide for anyone who wonders how the same cookie dough recipe, say, can result in crunchy or chewy cookies, depending on the day.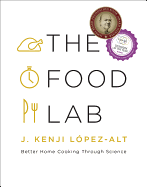 J. Kenji Lopez-Alt, a one-time editor of the
Cook's Illustrated
magazine, brings this same scientific approach to food in his stellar book
The Food Lab
. "Once you understand the basic science of
how
and
why
a recipe works, you suddenly find that you've freed yourself from the shackles of recipes," he writes.
The Food Lab
is a reflection of that philosophy: while Lopez-Alt does offer recipes, they are written to encourage home chefs to experiment on their own. Samin Nosrat's
Salt Fat Acid Heat
starts from a similar point, providing practical advice for mastering the "elements of good cooking," as she calls them, to create any type of dish.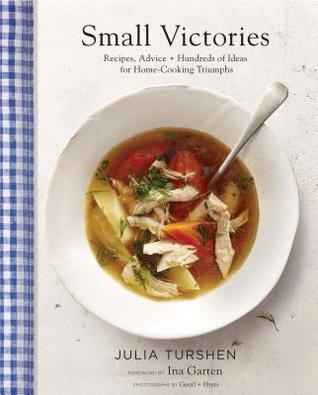 While Julia Turshen's
Small Victories
is not about food science, per se, the recipes collected within are an invitation to play with traditional dishes: each recipe includes suggestions for small, simple shifts that can be applied to transform the original dish into something entirely new, as well as a nod to the "small victory" to be learned in its making. That learning--and those victories, be they large or small--is, after all, what makes time in the kitchen the enjoyment that it is. --
Kerry McHugh
, blogger at
Entomology of a Bookworm

In this Issue...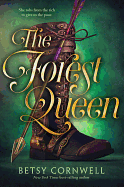 An inspiring, female-centric retelling of the classic medieval ballad of Robin Hood.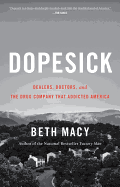 A veteran journalist's frightening exposé of the American opioid-addiction epidemic.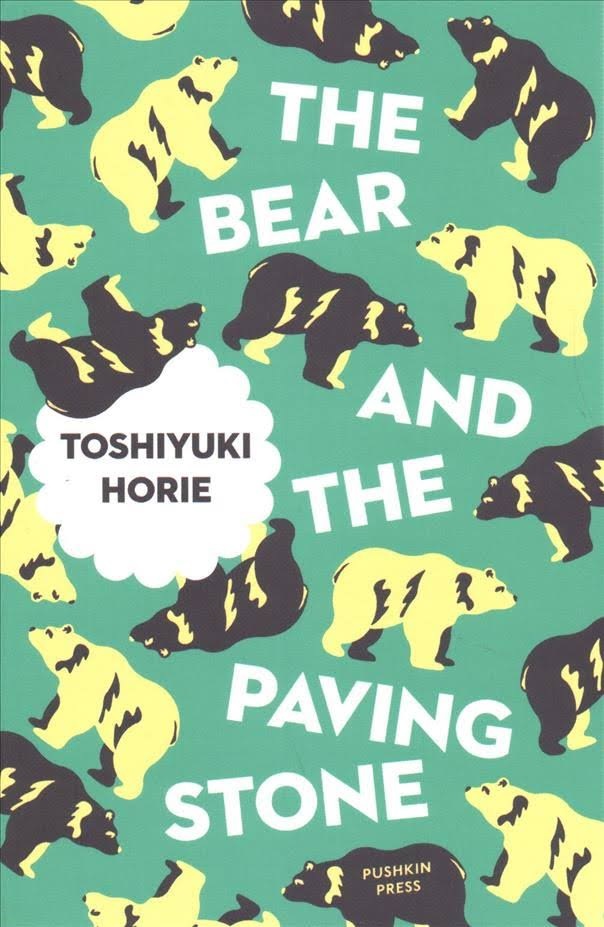 Three revelatory stories examine the yearnings for human connectedness through shared memories.
Review by Subjects:
Fiction ⋅ Mystery & Thriller ⋅ Biography & Memoir ⋅ Social Science ⋅ Nature & Environment ⋅ Children's & Young Adult

Upcoming Events
Angela DiTerlizzi Children's Book Talk & Signing
10/24/2018 - 4:00PM
Angela DiTerlizzi Children's Book Talk and Signing: When: Wednesday, October 24th, 2018 at 4pm Where: Headquarters Library in Spartanburg (151 S Church St Ext, Spartanburg, SC 29306) Cost: FREE, but a purchase of Just Add Glitter at the event or from Fiction Addiction prior to the event is required to join the signing line. If You Cannot Make the Event: Pre-order signed books to be picked up at the store after the event or shipped. If You're Attending the Event: Angela will be giving a talk about her new book, Just Add Glitter, and what it's like being an author. She will then be available to sign books. You must purchase a copy of Just Add Glitter from Fiction Addiction either prior to or at the event in order to enter the signing line. About Just Add Glitter by Angela DiTerlizzi: Has the rainy day got you down? Not feeling fancy in your gown? Just add glitter! It all starts with a mysterious mail delivery, a little girl with a big imagination, and a sprinkling of twinkling glitter. Before long there's glitter here, glitter there—glitter, glitter EVERYWHERE! But just when she's about to add more glitter, the little girl realizes maybe there is such a thing as too much bling when you and your best pal start to get lost in it…
Governor's School Info Session for Young Writers (and Their Parents)
10/27/2018 - 12:00PM
Governer's School Info Session for Young Writers (and Their Parents!) When: Saturday, October 27th, 2018 from 12-2pm Where: Fiction Addiction (1175 Woods Crossing Rd) Cost: FREE! About the Event: The SC Governor's School for the Arts and Humanities  is an amazing resource for the state's young writers. They offer a 2-year residential high school program and 2 summer programs.They're a public residential high school located here in Greenville. Students live on campus but pay no tuition (there is a meal plan cost but they offer significant need-based financial aid). 12 students have received $10,000 Portfolio Awards in the national Scholastic Writing Competition. 8 writers have been named U.S. Presidential Scholars in the Arts, an annual honor bestowed on only 20 high school seniors nationally. In the past decade, 30 Governor's School writers were recognized as YoungArts National Finalists. Megan Baxter, a writer, artist, and the field liaison in the admission department for creative writing will be on hand to chat and answer any questions you may have.
Eric Gaddy Book Talk & Signing
10/29/2018 - 5:30PM
Eric Gaddy Book Talk & Signing: When: Monday, October 29th, 2018 at 5:30 pm Where: Fiction Addiction (1175 Woods Crossing Rd) Cost: FREE, but please RSVP to Fiction Addiction if you plan to attend. If You Cannot Make the Event: Preorder signed books to be picked up after the event or shipped. If You're Attending the Event: Eric Gaddy will be discussing his new book, Retire Early. After he speaks, he will be available to sign books. About Retire Early by Eric Gaddy: Retire when you want and how you want. Society pushes us to retire at 65 years old. But if you wait until then, you may have only ten good years to travel, golf, and do all the things you waited to do when you retired. Retire Early is about seizing your freedom and doing what you want, when you want, how you want, and from where you want. You are in control of your freedom and your time. It's time to create a purposeful and fulfilling second half of your life. Retire Early: What Are You Waiting For? includes, tips, tricks, and techniques to help you retire when you want. Grab your copy and join us on the road to retirement.
Great Reads
Rediscover: The Life and Extraordinary Adventures of Private Ivan Chonkin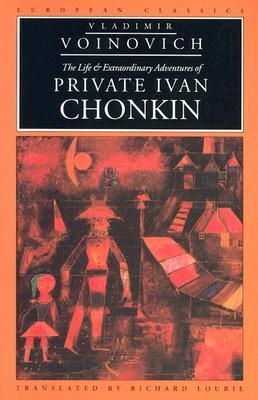 Russian author, dissident and former exile Vladimir Voinovich died on July 27 at age 85. He is best known for The Life and Extraordinary Adventures of Private Ivan Chonkin, a sort of Soviet Catch-22 about the Red Army during World War II. Voinovich was born in what is now Tajikistan to a father who was sentenced to five years in labor camps for anti-Soviet agitation. Voinovich published Ivan Chonkin in two parts between 1969 and 1971 and, within a few years, his writing was banned in the Soviet Union, spreading instead through samizdat and Western outlets. By 1980, after a campaign of harassment, Voinovich was forced to emigrate and was stripped of his citizenship. He settled in Munich, West Germany, where he wrote the dystopian satire Moscow 2042. Voinovich was able to return to Russia when Mikhail Gorbachev restored his citizenship in 1990. After the fall of the Soviet Union, Voinovich was a vocal critic of reemerging totalitarianism under Vladimir Putin.

The first part of The Life and Extraordinary Adventures of Private Ivan Chonkin finds lowly Private Chonkin (now a famous figure in Russian popular culture) assigned to guard a downed airplane. Through a series of satirical misunderstandings and authoritarian stupidity, Chonkin ends up at odds with the NKVD--and singlehandedly thwarts a regiment of them. Chonkin's misadventures continue in Pretender to the Throne: The Further Adventures of Private Ivan Chonkin and a third entry published in 2007, A Displaced Person. The first and most famous of Voinovich's Chonkin books is available from Northwestern University Press ($21.95, 9780810112438). --Tobias Mutter
The Writer's Life
Louise Candlish: Domestic Suspense from Across the Pond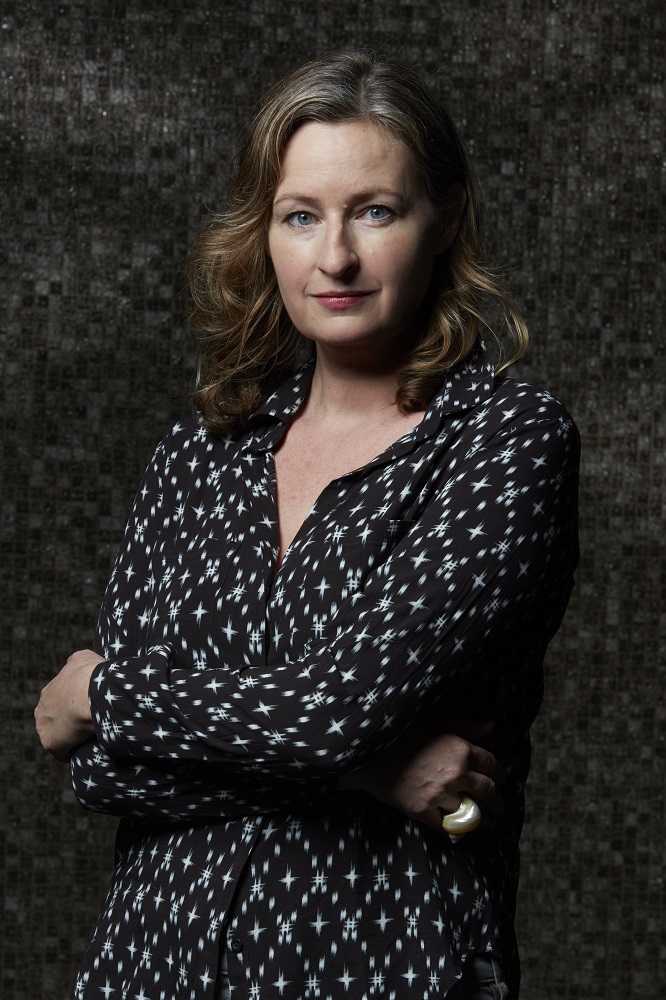 photo: Jonny Ring
Louise Candlish is a British author of dark novels that deal with family, marriage and the flaws that make us human.
Our House
(Berkley, $26; reviewed below) is Candlish's U.S. debut.
Our House is a crime thriller with an unusual premise. What inspired you to write about the theft of a family home?
I wanted to explore a crime I hadn't seen before in fiction. I'd read reports about property fraud in the British newspapers (generally involving a faceless criminal who intercepts the buyers' closing payment), and one in particular caught my eye in the Daily Mail. A woman's house had been sold without her knowledge by a criminal gang who used someone to impersonate her in the process. I thought how terrible and shocking it would be to lose your home in this way and then I thought, imagine if the fraudster was someone you knew and trusted!
I wanted the story to be both an entertaining puzzle and a cautionary tale. As house prices have rocketed and the divide between the haves and have-nots has increased, I've grown worried that we've begun to value property more highly than each other. The main character in Our House, Fi, admits that if she had her time again, she'd concentrate less on her house and more on the people in it.
How did you come up with the idea of writing a book in the form of a podcast?
Since Gone Girl, husband-wife, he-said/she-said stories have become an established subgenre--one that I love to read--and I wanted to try to push the boundaries. Fi tells her story in the form of a transcribed interview for a crime podcast called The Victim, interspersed with her husband Bram's written account of the unfolding disaster. I loved Serial and I listen to a lot of podcasts, audiobooks and radio drama. Audio is a medium about intimacy and persuasion and a spoken interview felt like a natural choice for Fi's story.
It was important to me that the format of the book be integral to the plot, rather than experimental for the sake of it. As the plot unravels, readers might wonder why a private citizen with no ambitions for celebrity would choose to go public in this way. Would you?
Despite all the trouble he causes, Bram is a surprisingly sympathetic character. Without giving away the plot, tell us why you chose to construct Bram in this way.
What I find most fascinating about humans is our flaws and frailties; I'm curious about how we act when threatened or isolated or pushed to the brink by circumstance. Or when we've made a terrible mistake and can't see a way back. Although Bram acts criminally, the story of how he comes to commit his crimes is very complex. He has issues, including anxiety, alcohol-dependency and others that are rooted deep in childhood. Because his acts against his family are outrageous, I needed them to be psychologically watertight. Stealing from the family you love is not a lifestyle choice, it's the behavior of a desperate man. I felt huge compassion writing him and it's a joy to find that early readers have warmed to him, too. I honestly didn't know what to expect.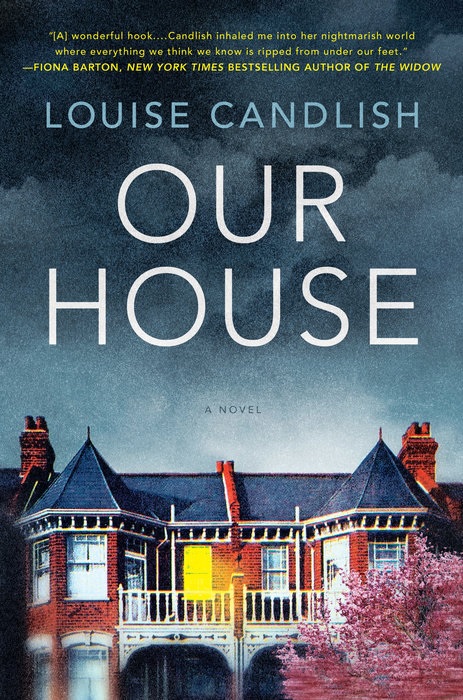 Trinity Avenue, where Fi's house is located, seems like a place you know well--a realistic portrait of an upwardly mobile suburban London street. Is it based on an actual street where you live or have lived?
It's actually a composite of several streets in South London. These are gorgeous tree-lined avenues with large family homes and a real sense of community. There's a park nearby, a farmer's market, a pub and patisserie, a great school. The dogs are well trained and the hedges nicely trimmed. If you landed here, you would never want to leave. That's why the loss, when it comes, is like grief.
Everyone thinks Trinity Avenue is based on my own street in Herne Hill, South London, but it's not. I can't afford a property as posh as Bram and Fi's, I'm a writer!
People who have read Our House point out its "addictive" quality. How does Our House compare to your previous novels?
It's more complex and ambitious. There are different layers of guesswork: the two main characters', the police's, the reader's. The reader learns the facts before Fi does, and I think that's part of what makes it compulsive--we want to know when she'll find out what the hell Bram has been up to and what she'll do about it when she does.
In some ways it develops themes I've explored before in my writing, such as our dangerous love of property, the pressures of parenting (and marriage), the unluckiness of meeting an amoral person when at your most vulnerable. It's my debut in the U.S., so readers here are definitely starting with the best!
When the book ended I was left wanting more, much more. Do you have a sequel in mind?
Not yet, but it's such a compliment when someone asks that question, so thank you! The characters and their fates are still very fresh in my mind, too. People are talking about the last line, which I hoped quite clearly indicates what's likely to happen to Bram and Fi when the pages are closed. If anyone is in doubt, they can tweet me
@louise_candlish
.
Could you share a little of your writing process? What advice do you have for aspiring writers out there?
The writing process--you mean other than the coffee and salted caramel treats on tap?
Over the course of several novels, I've come to value plotting and planning above all else. On Our House, I collaborated closely with my editor at Berkley, Danielle Perez, and, among the many things she taught me was the usefulness of keeping timelines. I had a timeline for the crime, a timeline for each individual character, even for the car and the phones. Readers are very clever, very well-read, and a plot flaw is not going to go unnoticed.
My advice to aspiring writers is to start with a strong central premise, the hook you can express in a sentence. (With
Our House
, you would say, "It's about a man who sells the family home without his wife's knowledge.") Then develop your voice. I always advise first-time writers to start with a first-person narrator: it's so direct, you can get the power and rhythm quite quickly. Oh, and enjoy it! In some ways, the time before you know whether or not you have a career as a writer is the best bit. Anything might happen, your dreams are open-ended, and that's an exhilarating feeling. --
Shahina Piyarali
, writer and reviewer
Book Reviews
Fiction

Pushkin Press, $13.95, paperback, 160p., 9781782274377
Sourcebooks Landmark, $15.99, paperback, 336p., 9781492663799
Two Dollar Radio, $15.99, paperback, 162p., 9781937512712
Mystery & Thriller
Pegasus Books, $25.95, hardcover, 464p., 9781681777665
Berkley, $26, hardcover, 416p., 9780451489111
Biography & Memoir
Doubleday, $26.95, hardcover, 272p., 9780385543507
Penguin Books, $16, paperback, 272p., 9780143130918
Social Science

Little, Brown, $28, hardcover, 384p., 9780316551243
Bloomsbury, $27, hardcover, 272p., 9781632869647
Nature & Environment
Riverhead, $28, hardcover, 304p., 9780399576423
Children's & Young Adult

Clarion, $17.99, hardcover, 304p., ages 12-up, 9780544888197
Lee & Low, $17.95, hardcover, 32p., ages 6-9, 9781620142868