From the Shelf
Football Season Begins
"If you love football, you get good at blind spots and blind sides." --Mark Leibovich, Big Game: The NFL in Dangerous Times
Football seems to be in turmoil these days, and three insightful books explore the reasons, highlighting many fans' blind spots.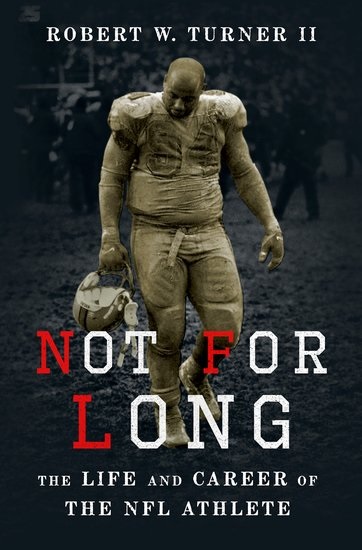 Dr. Robert W. Turner II was a pro football player, so is well-qualified to dissect what it means to be a player, in
Not for Long: The Life and Career of the NFL Athlete
(Oxford University Press, $24.95). It's a precarious position: the momentum created by powerful owners, league revenue, and pros is a whirling wheel that "jettisons players, sending them spinning off into the ether," without guaranteed money or tools for life outside football.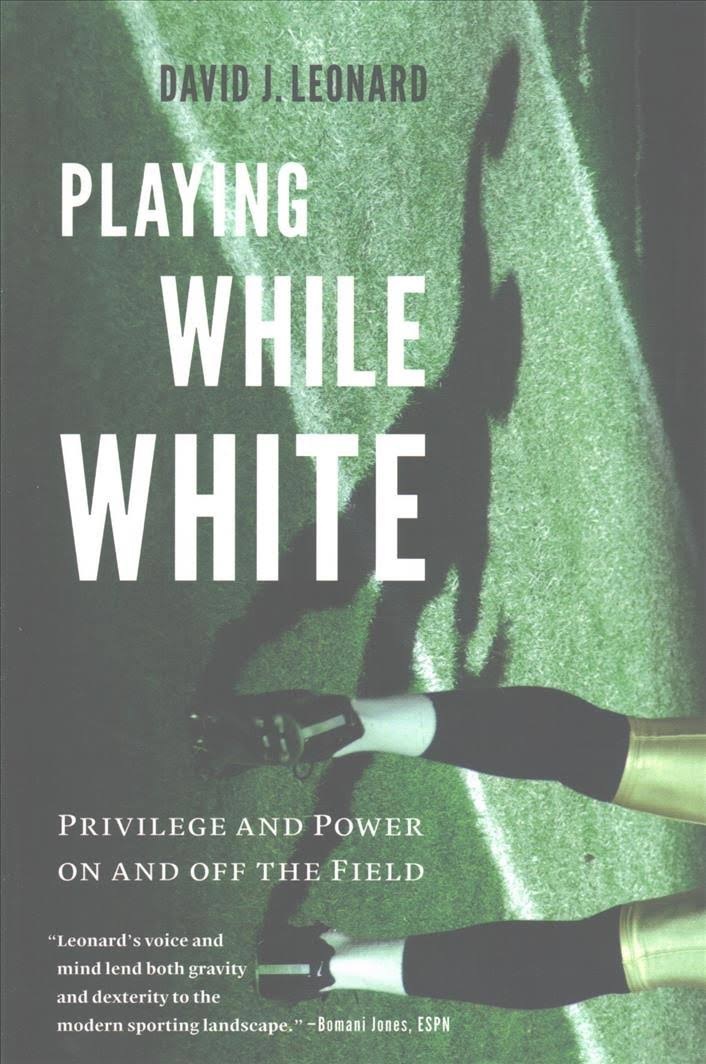 In
Playing While White: Privilege and Power On and Off the Field
(University of Washington Press, $26.95), Professor David J. Leonard writes that sports culture is a key component of racial ideas. One prime example from football is trash talking. When Richard Sherman calls out Tom Brady--"You mad, bro?"--or tells Erin Andrews "I'm the best corner in the game!" he's seen as "immature, selfish and petulant." But when Brady (an inveterate trash talker) or Peyton Manning let loose, they're seen as competitive and fearless. "Bravado and confidence, like rage, is unacceptable in association with blackness."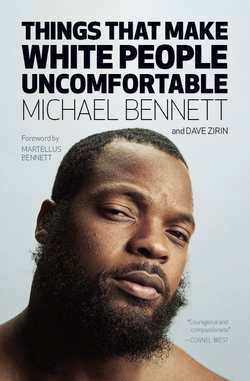 Michael Bennett
--premier defensive end with the Eagles (formerly with the Seahawks)--exudes bravado and confidence, and doesn't care if it's unacceptable. Indeed, his book (with Dave Zirin) is titled
Things That Make White People Uncomfortable
(Haymarket Books, $24.95). He loves football, he loves his teammates, he loves hating quarterbacks, but "the league itself, the violence you put your body through to play, is not fun." He writes about CTE, the lack of integration in the NFL with respect to owners and coaches, anthem protests and activism, and how his wife and three daughters inform his feminism. And he's very witty. Remembering the NFL combine, with its overtones of slave auction: he walked into a room filled with a lot of older men, and "felt like they were Kardashians and I was an NBA starting center."
In this Issue...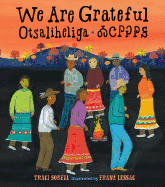 Traci Sorell and Frané Lessac's picture book explores the Cherokee word "otsaliheliga," meaning We Are Grateful.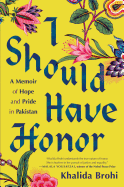 This is the memoir of a young social entrepreneur who, following the honor killing of her cousin, works to empower and educate Pakistani women.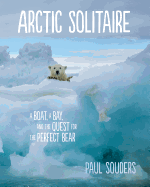 A photographer sails alone in the Arctic in search of the perfect polar bear photograph.
Review by Subjects:
Fiction ⋅ Mystery & Thriller ⋅ Science Fiction & Fantasy ⋅ Biography & Memoir ⋅ History ⋅ Psychology & Self-Help ⋅ Travel Literature ⋅ Children's & Young Adult
Upcoming Events
11/17/2018 - 1:00PM
Dr. Pat Edwards Launch Party When: Saturday, November 17th, 2018 from 1-3pm Where: Fiction Addiction Cost: FREE! If You Cannot Make the Event Preorder signed books to be picked up after the event or shipped. If You're Attending the Event Please RSVP if you plan to attend. Deb will be available to sign books, and refreshments will be served. About The Portal Stone A portal opens… and evil crosses over to the magical animal world of New Themia! Old myths are activated, legendary creatures crawl out of the shadows, and the Queen of the Night is missing. Yoodura, a ringtail Lemur shaman must follow her visions on a quest to recruit an army from among the Lost Tribes. When she and her ally, the Tracker Kats, obtain a strange 'other worldly' object she discovers passage to a dimension inhabited by creatures called humans. When Circle-About-the Sun, a Sioux Medicine Women, is visited by a mysterious voice in her head she begins a spiritual quest to save two worlds. Her efforts center on recruiting a group of teenage youth who possess the special gift of portal travel. Can these human youth, who inhabit an isolated prairie town, provide any assistance as they drown in a sea of personal and social suffering.
General Tata Military Lunch at the Poinsett Club
11/20/2018 - 12:00PM
Meet Brigadier General Anthony J. Tata, U.S. Army (Retired), as he discusses his new military thriller, Dark Winter (Kensington, hardcover, $26.00, on sale 10/30/18), the latest book in his Jake Mahegan series, at a luncheon event at The Poinsett Club on Tuesday, November 20th, at noon. Mr. Tata is a frequent foreign policy guest commentator on various national news networks, and his career transition from the army to education leadership was featured on NBC's Today Show. Tickets are $26 and include a $5 donation to a military charity and lunch. Advance reservations are required and ticket costs cannot be refunded if canceled within 72 hours of the event. Attire is business casual (no jeans). Fiction Addiction will be selling Gen. Tata's books on-site, but we encourage you to reserve books with us when you order your tickets. Following remarks by Gen. Tata, he will be available to sign books. By the time anyone realizes what's happening, it is too late. A dark network of hackers has infiltrated the computers of the U.S. military, unleashing chaos across the globe. U.S. missiles strike the wrong targets. Defense systems fail. Power grids shut down. Within hours, America's enemies move in. Russian tanks plow through northern Europe. Iranian troops invade Iraq. North Korean destroys Seoul and fires missiles at Japan. Phase 1 of ComWar is complete. Enter Jake Mahegan and his team of highly trained operatives. Their mission is to locate the nerve center of ComWar—aka Computer Optimized Warfare—and to shut down the operation through any means necessary. Mahegan knows it's a virtual suicide mission. There are three ComWar headquarters, each hidden deep underground in Russia, Iran, and North Korea. Each contains a human biometric nuclear key that the team must capture to shut down the imminent nuclear strikes. Splitting up the team is Mahegan's only chance to prevent the next wave of cyber attacks. But even that won't stop the sleeper cell agents—here in the United States . . . When Phase 2 ends, World War III begins. Tickets: http://www.fiction-addiction.com/?keyword=general+tata&searchby=keyword&page=shop/browse.
Fiction Addiction Closed for Thanksgiving
11/22/2018 - 11/24/2018 - 12:01AM
Fiction Addiction will be closed on Thanksgiving. Enjoy your holiday!
Small Business & Small Press Saturday Celebration
11/24/2018 - 11:00AM
On Saturday, November 24th, 2018, we celebrate small businesses like Fiction Addiction along with self-employed and small press authors! Self-published and small press authors will be signing books throughout the day. This event is free and open to the public.   We're proud to be a small business, and we are proud to support our community. When you shop at local small businesses, you help our community grow. Together, let's help strengthen our community by continuing to support the Shop Small initiative all year.   Our author signing schedule is as follows:   11:00am-Noon: Sharon Durgin signing Marty and the Christmas Eve Surprise (paperback, $12.95) 11:00am-Noon: Kristen Fanarakis signing The Debutante's Guide to Wall Street (paperback, $14.97) 12:15-1:15pm: Christa Miller signing Raccoon Rescue (paperback, $12.99) — With special guest Dory Raccoon! 12:15-1:15pm: Kathryn Taylor signing Two Minus One (paperback, $16.95) 12:15-1:15pm: Jeffrey J. Lefko signing Solomon Squirrel's Amazing Chanukah Adventure (paperback, $9.49) 1:30-2:30pm: Vicki Vass signing Dressed to Kill (paperback, $12.00) 1:30-2:30pm: Mary Lash signing Love and the TSA (paperback, $14.99) 1:30-2:30pm: Anthony DeCastro signing Everything Is Broken (paperback, $13.99) 2:45-3:45pm: Dana Kumerow signing The Storyteller's Apprentice (hardcover, $24.99) 2:45-3:45pm: Dean Storer signing The Make It Happen Man (hardcover, $19.99)
Book Candy
Reading More Than One Book at a Time
Bustle shared advice on "how to read more than one book at a time."
---
"Neil Gaiman and Chris Riddell on why we need libraries--an essay in pictures," via the Guardian.
---
Malia Wollan offered tips on "how to start a book group" in the New York Times.
---
Quirk Books wondered what might happen "if famous authors played Dungeons & Dragons."
---
Buzzfeed shared "21 To All the Boys I've Loved Before book quotes that'll make you swoon."
---
CrimeReads showcased six of "fiction's most alluring families... that enchant, seduce and lead to doom."

The Lady's Guide to Petticoats and Piracy
by Mackenzi Lee
In The Lady's Guide to Petticoats and Piracy, her splendid historical novel/fantasy/pirate adventure/feminist anthem, Stonewall Book Award honoree Mackenzi Lee raises questions about such intertwined topics as colonialism, science, naturalism and even magic.
"You are Felicity Montague, I remind myself.... You have sailed with pirates and robbed tombs and held a human heart in your hands and sewn your brother's face back together after he got it shot off over said human heart.... You deserve to be here."
Felicity Montague frequently needs to give herself pep talks. Having denounced her family and devoted herself to studying preventative medicine, Felicity finds herself exactly where she doesn't want to be: facing a man who wants to make her his wife, with everything that title entails in 18th-century Europe. She's been working for a kind Scottish baker while trying to get medical schools interested in accepting her, and he has fallen in love with her. Panicked, and a little bit torn--capitulation to a traditional marriage would be easier in many ways--Felicity flees to London where her brother, Monty, and his best-friend-turned-lover, Percy, are living.
She persists in reaching out to doctors and schools but none will take her seriously, in spite of her obvious intelligence, commitment and autodidactic scholarship. Learning that her maverick idol, Dr. Alexander Platt, may be in the market for an assistant on a research expedition, Felicity jumps at the chance to track him down. As it turns out, Platt is about to marry Felicity's best childhood friend, Johanna, with whom she had a falling out a few years earlier. Monty and Percy (who disapprove of Felicity "gallivanting off" again) inadvertently introduce Felicity to her ticket to that chance: Sim, an Algerian Muslim woman and erstwhile pirate, offers to help her get to Stuttgart, Germany, where the wedding is to take place.
Thus begins the most adventurous whirlwind "grand tour" since, well, the previous year, when Felicity traveled Europe with Monty and Percy (The Gentleman's Guide to Vice and Virtue). Twists and turns and tangles of fate result in the three unlikely traveling companions--Felicity, Johanna and Sim--banding together in a race against time, overbearing macho pirates and drug-addled scientists.
Each of the women has a driving passion to do "work that matters": Felicity, to become a doctor; Johanna, a naturalist; and Sim, a pirate commodore with an environmental preservationist bent. The three challenge each other in unexpected ways. Felicity, who has rested in the odd security of her reputation as a "feral girl in a domesticated world," learns to confront intimacy and her fear thereof. She begins to understand that she may in fact be what her 21st-century cohorts would call asexual, but that being "in the company of women like this--sharp-edged as raw diamonds but with soft hands and hearts, not strong in spite of anything but powerful because of everything"--makes her feel invincible. Johanna grapples with her desire to be flirtatiously feminine even while grubbing around in the natural world. Sim rails against the inherent sexism in a patriarchal society; as firstborn, she wants to claim her birthright, but she knows her younger, less qualified brothers are likely to inherit her father's fleet of pirate ships. All three women struggle mightily for agency and independence in their lives.
In the midst of all this adventure and personal growth, they also manage to be hilariously, dryly funny, particularly Felicity: "I wrote to Monty before we left Zurich, informing him I was safe and in, if not good, at least neutral company, and that I would not be back in London as soon as I'd planned. I did not mention that there was a good chance I might be running off to join a pirate expedition to protect sea monsters. I have a sense that would get his breeches in a twist."
A fierce feminism permeates Mackenzi Lee's swashbuckling sequel to The Gentleman's Guide to Vice and Virtue. Fans of the first novel will be pleased to see its heroes--Monty and Percy--happy now (if impoverished) and to enter an entire new chapter of the Montague family drama. Felicity is supremely likable in all her flaws, and sophisticated readers will appreciate how she learns to hold a mirror up to herself even though she could easily convince herself that she is unique and special due to her determination to break deeply rooted misogynistic traditions. She is special, it's true, but she's not alone, and her way through the world is only one of many.
Lee, who has also produced such literary treasures as Bygone Badass Broads and This Monstrous Thing, weaves together folklore and science, history and imagination to create a world so rich in detail and imagery, readers will emerge from the book's covers blinking just as they would coming out of a movie theater. As Felicity herself would say: Zounds! --Emilie Coulter
Katherine Tegen/HarperCollins, $18.99, hardcover, 464p., ages 13-up, 9780062795328
---
The Reader's Guide to Mackenzi Lee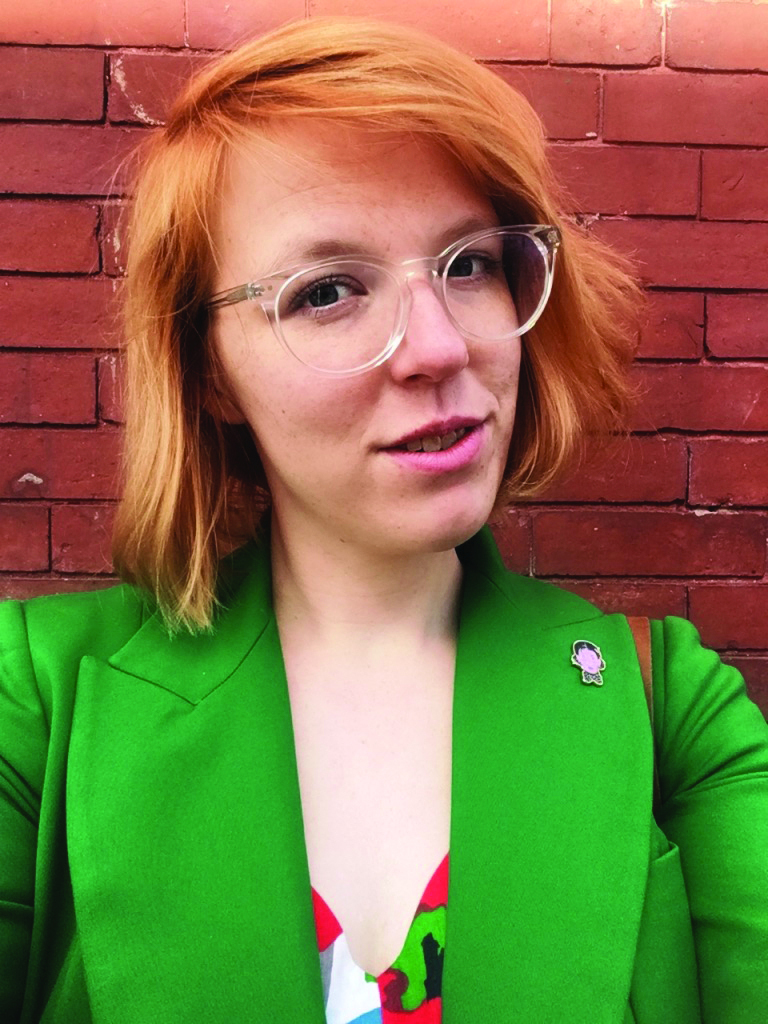 When not fawning over every dog she sees, Mackenzi Lee writes award-winning books like The Gentleman's Guide to Vice and Virtue, This Monstrous Thing and Bygone Badass Broads: 52 Forgotten Women Who Changed the World. With The Lady's Guide to Petticoats and Piracy (available October 2, 2018, from HarperCollins), her sequel to The Gentleman's Guide, Lee brings readers on another wild and dangerous Grand Tour of 18th-century Europe, this time including Africa and the uncharted seas beyond.
Did you plan all along to write a follow-up to The Gentleman's Guide to Vice and Virtue? Or did Felicity nag you until you did it?
I had zero plans for this book when I first wrote Gentleman's Guide. Honestly, I didn't think Gentleman's Guide would take off the way it did, let alone have enough of a readership to warrant a sequel. But since I had readers who seemed to love this world and these characters as much as I do, it felt like a natural next step to take. When I originally started plotting a second book (at the urging of my editor), I intended to make it another Monty-narrated book. But he and Percy already got their happy ending, and I didn't want to mess with that. So instead, I looked to Felicity, and her story sort of unfurled.
I know you love history. What did you learn in your research for The Gentleman's Guide and The Lady's Guide that surprised you most?
Where to even start? I read about so many bizarre medical treatments from the 18th century for this book, like sealing up a deep cut with toasted cheese, and the incredible extravagance that was the Grand Tour. But queer culture in history continues to be the most exciting and surprising thing for me to research. We tend to talk about history in sweeping generalizations, and queer experience is no exception, while we talk about queer people today with the benefit of individuality. We know that your experience as a queer person in the United States in 2018 can vary hugely depending on a plethora of factors, but we don't often grant that same individuality to queer people in history. I love finding these individual stories that disprove the idea that every queer person before Rent came out was sad and lonely and unable to live true to themselves. Reading the stories of queer people in history who were able to live openly with the people they love will never stop giving me hope.
Felicity, Sim and Johanna are pretty nontraditional 18th-century women, at least the way we tend to think of that period. Did you find many examples of badass 1700s women to draw from?
You can't throw a rock in the 1700s without hitting a badass woman (but please don't throw rocks at women). My philosophy when studying history is that everywhere we talk about men doing things, there are women (and queer people and people of color and disabled people) doing that same thing, we just don't tell those stories. Johanna and her mother are inspired by Maria Merian, a real naturalist and artist whose documentation of the natural world took her around the globe and made her one of the most important people working in science at the time. Felicity has many influences, including Sophia Jex-Blake, the first woman to be admitted to medical school in the United Kingdom, and Elizabeth Blackwell, the first female doctor in the United States, who was admitted to medical school as a joke but then totally kicked ass at it. And Sim is part of a host of badass lady pirates in history--Ching Shih, Jacquotte Delahaye, Jeanne de Clisson, Sayyida al-Hurra.... I could go on. Badass women aren't the exception in history; they are the rule.
Felicity's brother, Monty, is happily coupled with a man. Felicity herself may be asexual. How important is it to you to be LGBTQ+-inclusive in your work?
SO IMPORTANT! Because I want my readers--particularly my teen readers, and even more particularly my queer teen readers--to know in no uncertain terms that queer people have existed as long as there have been people, and that they have been more than tragic subplots in BBC period dramas. They have lived and loved and thrived and had happy, full lives. They've carved out spaces for themselves and found people they loved and made history. There's something very validating in knowing not only that other people like you exist but that people like you always have.
The friendship among the three women in Ladies Guide is complex and beautifully authentic. Do the friendships in your life play into your fiction writing?
As a teenager, my friendships were the most important relationships in my life. I felt so passionately--almost romantically--about all of my friends, and I think the contained nature of high school along with the intensity of every feeling during your teenage years leads to these sorts of friendships. My memories of my teenage friendships hugely informed the relationships among Johanna, Sim and Felicity. I still feel incredibly strongly about my friendships. I'm so lucky that I have many incredible women in my life now, and they were all close to my heart as I wrote this book (and many of them quite literally cheered me on through the writing of it).
What was your biggest challenge in writing Lady's Guide? What came easiest?
The hardest part was writing it. I've never written a sequel, never planned to write this sequel and was initially overwhelmed by the expectations readers would bring to this book--I wasn't sure I could make lightning strike twice. So, the biggest challenge was just getting out of my own head and focusing on the story rather than the audience. Gentleman's Guide came from a place of writing about tropes, history and archetypes that I love. Once I found that same love in Lady's Guide, the writing came much easier, though that nasty little internal monologue that tells you you're destined for failure never quite goes away.
The easiest part? Having written it. I hate writing books but oh boy do I love having written a book.
The (other) easiest part was probably Felicity's voice. From page one, Felicity's voice was there, just like Monty's had been, and it was so easy to channel.
If you didn't write, what would you do for work?
I've always wanted to be a set dresser for historical films and plays. Because I love history and I love buying stuff.
How do you know when you're finished with a book?
When my editor e-mails me and says, "Okay, this is the last call, we really need the manuscript now." I'd fiddle with a book forever if given the chance. --Emilie Coulter
---
Shelf vetted, publisher supported.

Book Reviews
Fiction
Scribner, $26, hardcover, 384p., 9781501187384
Pegasus, $25.95, hardcover, 368p., 9781681777894
Mystery & Thriller
Berkley, $26, hardcover, 304p., 9780425283523
Black Cat/Grove, $16, paperback, 288p., 9780802128157
Science Fiction & Fantasy
Tachyon, $15.95, paperback, 336p., 9781616963002
Biography & Memoir

Random House, $27, hardcover, 224p., 9780399588013
History
St. Martin's Press, $27.99, hardcover, 368p., 9781250139436
Psychology & Self-Help
TarcherPerigee, $16, paperback, 256p., 9780143133490
Travel Literature

Mountaineers Books, $26.95, hardcover, 304p., 9781680511048
Children's & Young Adult

Charlesbridge, $17.99, hardcover, 32p., ages 3-7, 9781580897723
Carolrhoda Lab/Lerner, $18.99, hardcover, 272p., ages 13-up, 9781512465310
Past Tense




by Lee Child




ISBN: 9780399593512




Delacorte Press




November 5, 2018





an exclusive interview with bestselling author Lee Child

A successful career as a novelist was not something you dreamed of. How did you go from working at a television production company to becoming the author of one of the best-selling series in the thriller genre?
"I had a job that was a lot of fun and satisfying. It gave me plenty of time off for my family, for reading, and for hobbies. But then I was fired. What was I going to do next? It was a simple equation: I loved reading. I've read tens of thousands of books. So, why not try writing one? I was out of work and broke. Desperation is a huge factor. It makes you take it one hundred and twenty percent seriously. The goal is to make a living; to put food on the table. If that's foremost in your mind, you don't get all cross about editors or this and that. You just do it to get paid. It makes you ruthless with yourself."
Read the rest of the interview here.

ALSO FEATURED ON THE
the big THRILL…
| | | | | |
| --- | --- | --- | --- | --- |
| | | | | |
SHELL GAME by SARA PARETSKY: V.I. Warshawski is back in a dazzling new thriller called SHELL GAME, the 19th in Sara Paretsky's bestselling series about her renowned Chicago private investigator. And even though Victoria Iphigenia (Vic) Warshawski's been around a while, she's still tough as ever as she battles ISIS, ICE, the Russian mob, archeology looters, and more. Read more at The Big Thrill.
RECORD SCRATCH by J.J HENSLEY: It's a case Trevor Galloway doesn't want. However, when his client closes the meeting by putting a gun under her chin and pulling the trigger, obligation drags Galloway down a dark path. Award-winning author J.J. Hensley brings us the riveting second installment in his Trevor Galloway series. Find out more here.
THE COLOR OF LIES by C.J. LYONS: New York Times bestselling author C.J. Lyons explores the dark side of young adult literature with a story about a young girl with synesthesia—a kind of sensory criss-crossing that, in the case of high school senior Ella Cleary, gives her the ability to see people's emotions via colorful auras. Learn more at The Big Thrill.
MANUSCRIPT FOR MURDER by JESSICA FLETCHER AND JON LAND: Jessica Fletcher has had plenty to worry about over her storied career, both as a bestselling novelist and amateur sleuth. But she's never had any reason to worry about her longtime publisher and trusted friend, Lane Barfield—until now. Jon Land on the next book in the Murder, She Wrote series, MANUSCRIPT FOR MURDER. Visit The Big Thrill for more.
WE, THE JURY by ROBERT ROTSTEIN: Robert Rotstein is back with his latest legal thriller. Hailed as a must-read by New York Times bestselling author Steve Berry, WE, THE JURY is a riveting tale told from the perspective of individual jurors involved in a horrifying murder trial involving alleged domestic violence. Read more here.