From the Shelf
Teen Readers Recommend
You'll notice a new reviews category in today's Shelf Awareness: Teen Readers Recommend. This section is something we're hoping to run every few months, wherein we give teens space to talk about current and exciting YA titles.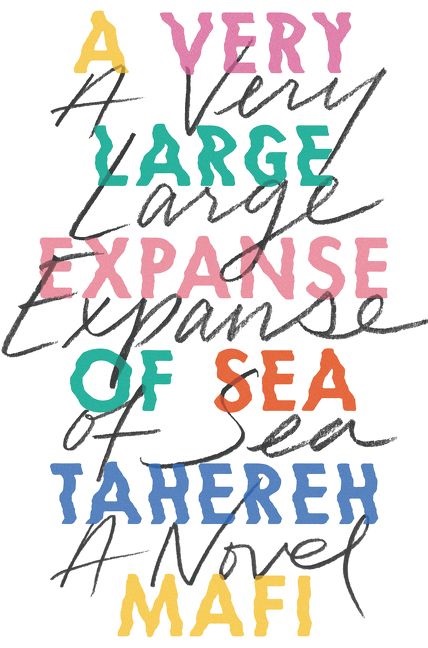 To make sure teens remain the focus of YA, schools, libraries, independent bookstores and publishers are all working to amplify teen voices--it's important to have reader feedback, and the evaluations and criticisms young adults bring to the table are invaluable to YA literature.
The teen reviewers in today's issue, Rifal and Mohammed, were each given a few book options and then selected the titles they wanted to review: A Very Large Expanse of Sea by Tahereh Mafi (HarperCollins) and Born Scared by Kevin Brooks (Candlewick Press). A Very Large Expanse of Sea features a Muslim teen's experience attending high school the year after 9/11; Born Scared depicts a teen with debilitating fear and anxiety who is forced to venture out into the world.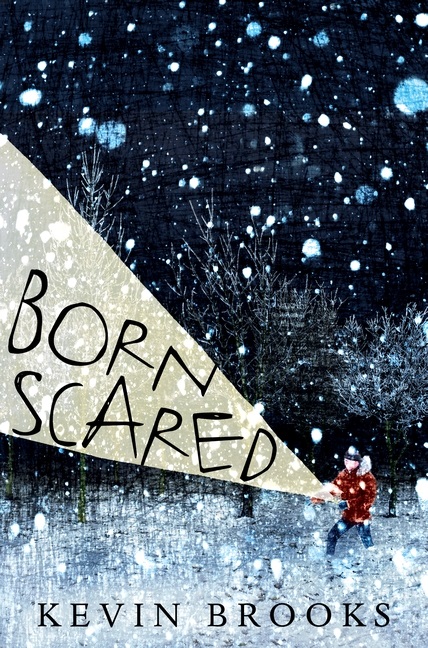 If you run a teen reading group, know teens or are a teen yourself who would be interested in reviewing for
Shelf
's Teen Readers Recommend, please reach out. Teens ages 16-18 can send an e-mail to
this address
with an attached 200-300-word essay introducing themselves and expressing their interest. Not only are they adding their voices to the conversation, they will also be compensated for their work. I adored working with Mohammed and Rifal and I hope you enjoy their reviews as much as I do. --
Siân Gaetano
, children's and YA editor,
Shelf Awareness

In this Issue...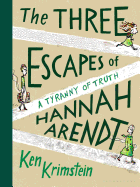 Ken Krimstein's The Three Escapes of Hannah Arendt is a lovely graphic novelization of the life of the political thinker.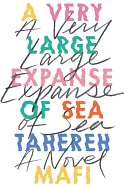 A Muslim teen navigates her way through love and hate in the aftermath of 9/11 in Tahereh Mafi's A Very Large Expanse of Sea.
Review by Subjects:
Fiction ⋅ Mystery & Thriller ⋅ Graphic Books ⋅ Biography & Memoir ⋅ History ⋅ Current Events & Issues ⋅ Poetry ⋅ Children's & Young Adult ⋅ Teen Readers Recommend

Upcoming Events
Angela DiTerlizzi Children's Book Talk & Signing
10/24/2018 - 4:00PM
Angela DiTerlizzi Children's Book Talk and Signing: When: Wednesday, October 24th, 2018 at 4pm Where: Headquarters Library in Spartanburg (151 S Church St Ext, Spartanburg, SC 29306) Cost: FREE, but a purchase of Just Add Glitter at the event or from Fiction Addiction prior to the event is required to join the signing line. If You Cannot Make the Event: Pre-order signed books to be picked up at the store after the event or shipped. If You're Attending the Event: Angela will be giving a talk about her new book, Just Add Glitter, and what it's like being an author. She will then be available to sign books. You must purchase a copy of Just Add Glitter from Fiction Addiction either prior to or at the event in order to enter the signing line. About Just Add Glitter by Angela DiTerlizzi: Has the rainy day got you down? Not feeling fancy in your gown? Just add glitter! It all starts with a mysterious mail delivery, a little girl with a big imagination, and a sprinkling of twinkling glitter. Before long there's glitter here, glitter there—glitter, glitter EVERYWHERE! But just when she's about to add more glitter, the little girl realizes maybe there is such a thing as too much bling when you and your best pal start to get lost in it…
Governor's School Info Session for Young Writers (and Their Parents)
10/27/2018 - 12:00PM
Governer's School Info Session for Young Writers (and Their Parents!) When: Saturday, October 27th, 2018 from 12-2pm Where: Fiction Addiction (1175 Woods Crossing Rd) Cost: FREE! About the Event: The SC Governor's School for the Arts and Humanities  is an amazing resource for the state's young writers. They offer a 2-year residential high school program and 2 summer programs.They're a public residential high school located here in Greenville. Students live on campus but pay no tuition (there is a meal plan cost but they offer significant need-based financial aid). 12 students have received $10,000 Portfolio Awards in the national Scholastic Writing Competition. 8 writers have been named U.S. Presidential Scholars in the Arts, an annual honor bestowed on only 20 high school seniors nationally. In the past decade, 30 Governor's School writers were recognized as YoungArts National Finalists. Megan Baxter, a writer, artist, and the field liaison in the admission department for creative writing will be on hand to chat and answer any questions you may have.
Eric Gaddy Book Talk & Signing
10/29/2018 - 5:30PM
Eric Gaddy Book Talk & Signing: When: Monday, October 29th, 2018 at 5:30 pm Where: Fiction Addiction (1175 Woods Crossing Rd) Cost: FREE, but please RSVP to Fiction Addiction if you plan to attend. If You Cannot Make the Event: Preorder signed books to be picked up after the event or shipped. If You're Attending the Event: Eric Gaddy will be discussing his new book, Retire Early. After he speaks, he will be available to sign books. About Retire Early by Eric Gaddy: Retire when you want and how you want. Society pushes us to retire at 65 years old. But if you wait until then, you may have only ten good years to travel, golf, and do all the things you waited to do when you retired. Retire Early is about seizing your freedom and doing what you want, when you want, how you want, and from where you want. You are in control of your freedom and your time. It's time to create a purposeful and fulfilling second half of your life. Retire Early: What Are You Waiting For? includes, tips, tricks, and techniques to help you retire when you want. Grab your copy and join us on the road to retirement.
Great Reads
Rediscover: The New York Trilogy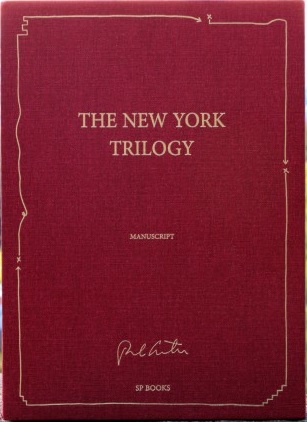 In 1985, Paul Auster's City of Glass introduced an important new voice in American postmodern fiction. After City of Glass, Auster wrote Ghosts (1986) and The Locked Room (1986). In 1987, these works were collected in a single volume as The New York Trilogy, a trio of meta-fictional detective stories full of experimental and ironic postmodern touches. In City of Glass, a strange case involving multiple layers of Paul Auster himself inserted in the book threatens the sanity of a writer turned private investigator. Ghosts finds a PI named Blue, trained by a man named Brown, tasked by a man called White to investigate a certain Black on Orange Street. The Locked Room, whose title references a popular scenario in mystery fiction, follows a struggling writer who steals the work and life of a vanished colleague.

Paul Auster has since published numerous works of fiction, screenplays, essays, memoirs and more. His major novels include Moon Palace (1989), The Music of Chance (1990), The Book of Illusions (2002), The Brooklyn Follies (2005) and, most recently, 4 3 2 1 (2017). On October 15, French publisher SP Books released a limited edition of The New York Trilogy featuring Auster's original handwritten manuscript and notes. SP Books, known for similar treatments to classic novels like Jane Eyre and Frankenstein, has 1,000 hand-numbered copies of The New York Trilogy available in iron gilded slipcases ($200, 9791095457558). --Tobias Mutter
The Writer's Life
Reading with... Ann Cleeves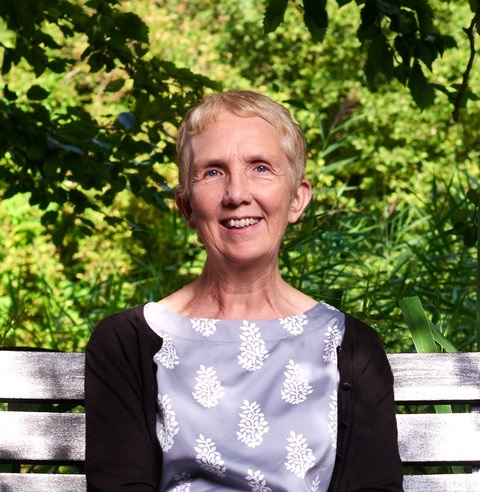 photo: Micha Theiner
Ann Cleeves writes two series of crime novels, both of which have been turned into TV series airing on PBS. The Vera Stanhope books have been made into the ITV series
Vera
starring Brenda Blethyn. The Shetland novels feature Inspector Jimmy Perez and are being filmed by the BBC and titled
Shetland
.
Raven Black
, the first Shetland novel, won the CWA Gold Dagger;
Wild Fire
(Minotaur, September 4, 2018) is the final entry in the series. Cleeves lives in England.
On your nightstand now:
I'm reading Laura Lippman's Baltimore Blues at the moment. I've just come back from the Harrogate Crime-Writing Festival in Yorkshire and she was appearing there. This is an early book and I love it. There are piles of books on the nightstand waiting to be read, so I'll just pick one more--a proof copy of A House of Ghosts by W.C. Ryan. His last book, The Constant Soldier, was one of my recent favourites.
Favorite book when you were a child:
Swallows and Amazons by Arthur Ransome. It had everything I wanted to spark my imagination: a wild and exciting place, friendship and adventure.
Your top five authors:
This is impossible and depends on my mood and where I am. But today, now, here we go:
Sara Paretsky. I admire her courage and wish I was more like V.I., her central character.
Louise Penny. I've known Louise for many years, in the way that writers bump into each other at book festivals and events, and we've become friends. Her Three Pines books are deceptively simple, but the moral dilemmas explored are complex and challenging.
Arnaldur Indridason. My reading passion is crime in translation, and one of my favourites is Icelander Indridason.
Alain-Fournier. Another translated author, but this is very different. The Lost Domain (Le Grand Meaulnes) is his only novel. It's a rite-of-passage book about love and friendship written at the beginning of the 20th century. I love his depiction of the French countryside.
Graham Swift. A wonderful writer who captures place beautifully.
Book you've faked reading:
Ulysses by James Joyce. I've started reading it several times and really got into the swing of it, but never quite finished it.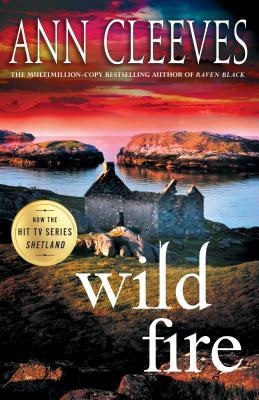 Book you're an evangelist for:
Little Deaths by Emma Flint.
This is a fabulous debut novel. Although the author is English, the book is set in Queens, N.Y., in the '60s, and the description of place and the dialogue feels authentic.
Book you've bought for the cover:
The Northumberland Coast by photographer Joe Cornish. I love the county of Northumberland, where I live. It runs from the River Tyne to the Scottish border. This is full of wonderful images of home.
Book you hid from your parents:
When I was a child, at night I hid everything, because I read on in bed much later than I was allowed to. During the day, I hid nothing. My parents were very open-minded and never censored my reading or decided what might be age-appropriate.
Book that changed your life:
A collection of G.K. Chesterton's Father Brown short stories, discovered in my library. It turned me on to detective stories for adults. Before that I thought mysteries were only for children.
Favorite line from a book:
"Only connect" --from Howards End by E.M. Forster. We still need to break down boundaries of class and wealth.
Five books you'll never part with:
Hilbre: The Cheshire Island: Its History and Natural History. When we were first married, my husband and I lived for four years on this otherwise uninhabited tidal island and it reminds me of being young and the great adventure.
The RSPB Handbook of British Birds by Peter Holden and Tim Cleeves. My husband collaborated on this book. He was a passionate birder and it reminds me of him.
A Maigret Omnibus by Simenon. I stole this book from an elderly couple and still feel dreadful about it. (I borrowed it and never gave it back.) It would feel even worse if I gave it away.
The collected novels of Smollett. These very old books were given to me by university friends for my 18th birthday. I've never read them, and we packed them up every time we moved. It's too late to part with them now.
A Bird in the Hand by Ann Cleeves. This was my first novel, published in 1986. I was so excited to receive it. I have two copies of the first edition, one for each of my daughters.
Book you most want to read again for the first time:
Gaudy Night by Dorothy Sayers. Not a great mystery, but a romantic love story.
Book Reviews
Fiction
Canongate, $16, paperback, 272p., 9781786892973
Rare Bird Books, $26.95, hardcover, 272p., 9781947856301
Mystery & Thriller
Minotaur Books, $27.99, hardcover, 432p., 9781250300034
Graphic Books

Bloomsbury, $28, hardcover, 240p., 9781635571882
Biography & Memoir
City Lights, $15.95, paperback, 168p., 9780872867864
Simon & Schuster, $37.50, hardcover, 912p., 9781416590316
History
Hurst, $29.95, hardcover, 256p., 9781849049870
Current Events & Issues
Gallery Books, $26, hardcover, 336p., 9781501180910
Poetry
37 Ink/Atria, $25, hardcover, 288p., 9781501179525
Children's & Young Adult
Groundwood Books, $18.95, hardcover, 32p., ages 4-7, 9781773060439
Random House, $16.99, hardcover, 240p., ages 8-12, 9781524719807
Teen Readers Recommend

HarperCollins, $18.99, hardcover, 320p., ages 13-up, 9780062866561
Candlewick Press, $16.99, hardcover, 256p., ages 12-up, 9780763695651