Holiday Shopping
October is the new December. Shop early and often!
This Month's
#1 Indie Next List

Pick...
The Invisible Life of Addie LaRue
By V.E. Schwab
(Tor Books, 9780765387561, $26.99)
"Epic, beautifully written, heartwarming, and heartbreaking, The Invisible Life of Addie LaRue is a contemplation on life, death, what it means to make your mark on the world, and why we feel it's important to do so. Addie makes a deal with a demon so she can live her life the way she wants to. But, like most deals, there are strings attached--and these strings make it so she is forgotten by everyone she meets. Dancing about time, the book shows Addie's life over 300 years and takes a closer look at her modern life--after a boy in a bookshop remembers her. Months later, I'm still thinking about this book and how beautiful it is; my words don't even come close to doing it justice. Read this book."
--Lindsey Pattavina, R.J. Julia Booksellers, Madison, CT
This Month's
#1 Indie Next List

Pick Author Interview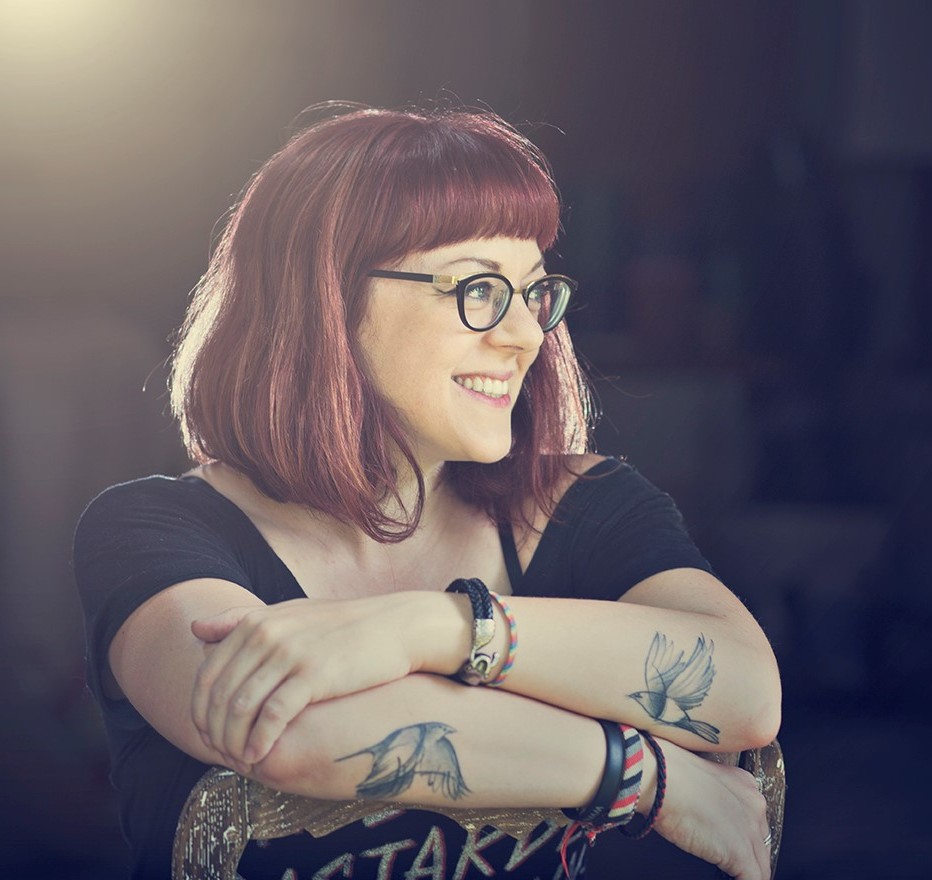 (photo: Jenna Maurice)
Independent booksellers across the country have chosen The Invisible Life of Addie LaRue by V.E. Schwab (Tor) as their number-one pick for the October 2020 Indie Next List.
Victoria "V.E." Schwab is the #1 New York Times, USA TODAY, and indie bestselling author of more than a dozen books, including Vicious, the Shades of Magic series, and This Savage Song. Her work has received critical acclaim, been featured by Entertainment Weekly and the New York Times, been translated into more than a dozen languages, and been optioned for TV and film.
Where did the idea for this book come from?
I was 22 when I first got the idea for it. I was living in a garden shed in an ex-prison warden's backyard in Liverpool. It was miserable, and I was miserable enough that one of my housemates, who had a traveling job, would drop me off and I would spend hours just completely by myself in really random areas of northern England. I would spend a lot of time thinking, and when I think, I usually think about mortality and memory and time. I was walking through the Lake District all by myself for hours, and I was wet and uncomfortable, and I had just read Peter Pan in college. I was struck by how sad of a concept it was, that by the end of the story, Peter's already forgetting that it happened. At the same time, I was losing a grandmother to dementia, so I was dealing with a lot of memories. I was watching my grandmother forget us, but I was also watching my mother be forgotten. It was so startling how much more painful it was for my mother to be forgotten than it was for my grandmother to forget.
That really got me thinking about loneliness and how lonely it would be to be an immortal, to have infinite amounts of time and no way to share it with anybody, and what kind of personality it would take to sustain yourself. Addie was really born out of this concept of me wanting to write an inverted Peter Pan--a girl who is forgotten instead of a boy who forgets.
You've mentioned on Instagram that this book took 10 years to write. Can you talk about what that process was like?
It doesn't normally take me that long to write a book. I've written 18 other books, and it usually takes me one to two years to sit with a concept before I start writing. I like to have all the pieces in place before I start telling a story, including the voice, the ending, and the arc, but pieces were always missing for Addie. I was around 25 when most of them came together, and then I realized I wasn't a good enough writer yet to tell the story. Often in writing books we are telling the same story over and over again. It's kind of a catharsis. But every now and then you have the chance to tell a story where you know you only get one shot--and Addie's story felt like a one-shot story. I didn't want to rush, and I was so afraid of this story that had lived in my mind for three years. I had this idea that I wasn't going to be able to do it justice. So, I would put it off and check in with the idea every year or two, as if to open the lid on a pot on the stove to see if it was ready, and it was never ready. Finally, I became terrified I was going to die without writing it. I was 29, and I was running out of time in my mind. I didn't want this to be the thing I never wrote, this infamous absence. I hit a point where I was afraid to write it and afraid to have not written it. That's when I knew I just had to do it, I had to get something down on paper that was imperfect, as all first drafts are. When I was 31, I finally just flung myself into the draft.
How did you craft the character of Addie LaRue?
In the beginning, Addie's character was much sadder than she turned out to be. She was much more melancholy and much more filled with existential ennui, and as I wrote her, I started to think about the fact that if that was the case, she never would have survived. Because Addie has her hand over the red button. She can end it any time she wants. It was over the years of sitting with Addie that I realized I'd written her wrong in my head. Instead of this existential ennui that we see in all immortal narratives--I always think back to Louis in Interview With a Vampire, someone who resents their immortality--Addie had to be a different kind of beast. Someone who, even in her darkest moments, even in her hardest times, is so focused on the promise of a better future or another day. In the beginning, she's driven by stubborn spite, a desire to prove the devil wrong. But that doesn't sustain you for 300 years; that might sustain you for five or 10 or 50. I needed to get to the crux of what sustained her beyond spite. When I finally started to write the book, I wrote the words"a defiant kind of joy." Those became the words that were the crux of her character. So, as I wrote her, I always kept my eye on that notecard, and I always made sure I was writing her from a place of defiant joy.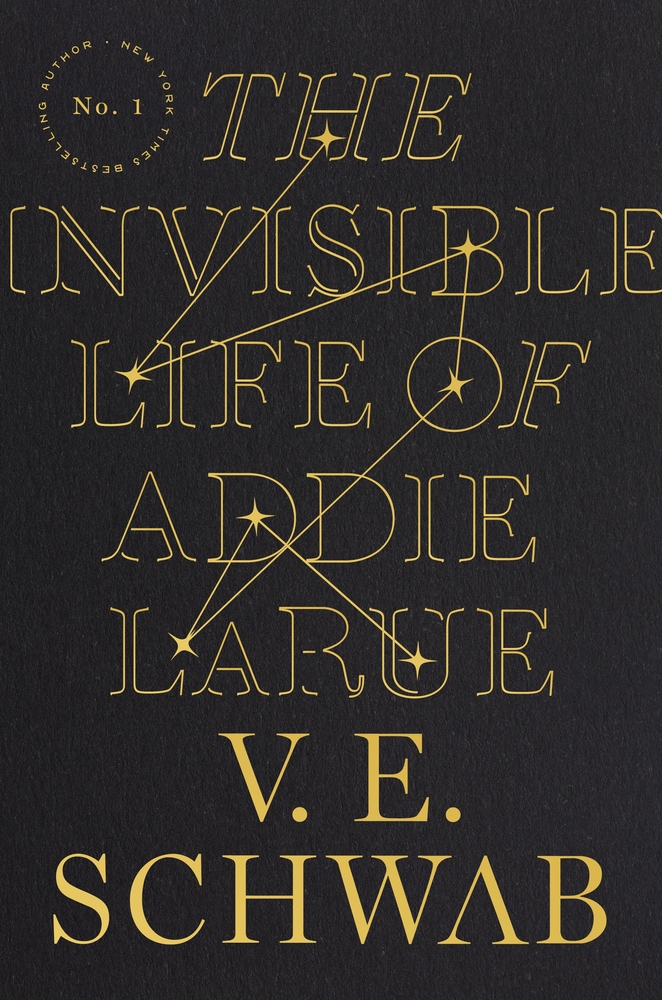 Addie is granted literal immortality, but she is also immortalized through art. Why did you fold a discussion of art and creation into this story?
My background is in art, and I needed something to sustain Addie besides her own defiance. Her discovery that ideas are wilder than memories, that creativity doesn't always have a source to be valid, was something I realized she could play with. So much about Addie's narrative was finding the cracks in the curse. How could I find the breathing room for her to play within the confines of the hand that she's been dealt? I needed a way to empower her--to give her agency again. The discovery that she can influence art and become a kind of muse is something that I think is not only an archetypal concept--muses are something that are explored across a lot of different storytelling--but it makes sense that so many people talk about inspiration and they're unable to tell the source.
This book has many settings, but one we spend a large portion of the book in is New York City. What drew you to this particular place?
I lived there around the time I first had the idea for Addie. I was very enamored with it. I didn't have an easy time in New York City, but I love the contrast between New York and Paris. I knew that those would be the two focal points throughout the book. Paris is such an old world city, and New York is such a new world city. I know a lot of people would consider New York an old city, but it's such an American construct of age. The phrase in Britain is in the U.S. a hundred years is a long time, and in the U.K. a hundred miles is a long way. For Addie, it's such a new city, but that's something she really loves about it. And I do feel like it's one of those places you could live your entire lifetime and only discover a tiny fraction. I wanted to set her up in a city of secrets, and a city where you could feel that we were discovering it alongside her.
Before I ever started writing Addie, I traveled to every place in the book that I write about. I was in every place because I knew I wasn't going to spend very long--a lot of these are just a single memory, a single interstitial. But when you only have a couple pages in a city, you can try and convey some core aspect of it. I wanted to make all of the locations feel like characters in their own right, and I wanted them to all feel very authentic.
One of this book's many other settings is a used bookstore in New York City. Can you talk about the role indie bookstores play in your life?
People call me an overnight success, which is an average of 10 years. The average overnight success is just a career. Long before anyone seemed to think of me as shiny, long before anyone seemed to have a clue in hell who I was, indie bookstores kept me on shelves. Indie bookstores believed in me, they took chances on me; individual booksellers fell in love with my work and pushed in and hand-sold it.
Because of that, I came up through this industry with an incredibly profound and very personal awareness of the power of a hand-sell. The power of an individual bookseller in an individual store--not a corporate hierarchy--of one person in one store saying, I love this book, you should try it. And what happens when a hundred of those people or a thousand of those people say, I love this book, you should try it.
For the first five or six years of my career, I got to keep writing books because individual booksellers believed in my work, supported it, and handed it to people who then bought my next book and my next book and my next book. I will never take a spot on a bookstore shelf for granted. That's why getting something like the Indie Next List pick and getting to see the bookseller reviews is so astonishingly humbling to me. I knew there were a lot of booksellers out there who believed in my work because I see it through the readers, but I owe them everything. They were the original readers for me--they found out about me when nobody else had a clue. I'm incredibly, incredibly grateful for that.

More
Indie Next List

Great Reads
Hench
By Natalie Zina Walschots
(William Morrow, 9780062978578, $27.99)
"Hench is absolutely terrific! Walschots has found a fresh, original, feminist angle on the tropes of superheroes and supervillains in this smart, lively novel. Anna is barely subsisting from temp job to temp job--even supervillains need someone to do their data entry--when she becomes collateral damage in a superhero's intervention. Injured and jobless, she fights back by collecting data on the negative effects caused by superheroes. As Anna's research goes viral, she's tapped for a new job with the supervillain, giving her an opportunity to use her skills to fight back against the so-called forces of good. Very highly recommended!"
--Carol Schneck Varner, Schuler Books, Okemos, MI
White Tears/Brown Scars: How White Feminism Betrays Women of Color
By Ruby Hamad
(Catapult, 9781948226745, $16.95, trade paper)
"This book could not have come at a better time as a vital contribution to antiracist and intersectional feminist literature. Hamad is extremely thorough in her examination of white feminism and its long history of weaponization against BIPOC. This work is accessible to newcomers to these topics, and illuminating for those who have some background in these discussions. Hamad shows us how deep the betrayal of white feminism goes, into politics, the media, and our interpersonal relationships, so that we might call it out and stop it in its tracks."
--Nikki Siclare, Newtonville Books, Newton Centre, MA
The End of the Day
By Bill Clegg
(Gallery/Scout Press, 9781476798202, $28)
"Bill Clegg gracefully weaves together character-driven vignettes to reveal 60 years of secrets and regrets over the course of a single day. The central characters have known each other since childhood, but while their paths parted ways long ago, the mystery around why is now threatening to come clean. Moving seamlessly from Connecticut to Kauai, from present day to the past, the unbreakable nature of their connections becomes clear. The power in Clegg's writing is his ability to bring uncomfortable situations and characters to life without judgement, allowing them their humanity while not absolving them of guilt. This gentle writing style is what makes
The End of the Day
an emotionally powerful novel."
--Luisa Smith, Book Passage, Corte Madera, CA
A Deadly Education
By Naomi Novik
(Del Rey, 9780593128480, $28)
"
A Deadly Education
takes a fresh stab at the magical boarding school setting in this inventive and compelling new novel from Naomi Novik. Galadriel Higgins is a student at Scholomance, a dangerous institution full of things that don't just go bump in the night, they tend to maim and murder the students. In such a perilous place, it's important to have friends. Unfortunately, Galadriel is a sarcastic misanthrope with a potent affinity toward mass destruction and death, but she might have to start relying on her non-magical charms to get out of this school alive. With a wink to all your favorite series,
A Deadly Education
is guaranteed to enthrall!"
--Heather Herbaugh, Mitzi's Books, Rapid City, SD

Leave the World Behind
By Rumaan Alam
(Ecco, 9780062667632, $27.99)
"Eerie and timely,
Leave the World Behind
will be the next book to talk about. Rumaan Alam is now solidified as a must-read author for me. He lures the reader in with excellent character development as well as family drama when the book takes a sudden turn. Slowly and masterfully, he starts building tension and suspense while teasing the reader with ominous threats in the background. Before you know it, you've stayed up half the night racing to the end of the book. It's a fast read but a powerful book asking important questions."
--Katerina Argyres, Bookshop West Portal, San Francisco, CA
Keep Moving: Notes on Loss, Creativity, and Change
By Maggie Smith
(Atria/One Signal Publishers, 9781982132071, $24)
"Maggie Smith hits the nail on the head with her stunning book of quotes and essays. This inspiring read gives you the validation to address your feelings and the permission to move forward with a new outlook. Much like a talk with a good friend, you feel heard and comforted. I devoured this treasure in one sitting and am starting a list of everyone I want to share it with."
--Maxwell Gregory, Lake Forest Book Store, Lake Forest, IL
rough house: a memoir
By Tina Ontiveros
(Oregon State University Press, 9780870710339, $18.95, trade paper)
"
rough house
is an intensely moving and vivid story of author Tina Ontiveros' childhood in poverty-stricken small towns and logging camps of the Pacific Northwest during the '70s and '80s. Throughout her story, Ontiveros shares poignant memories of a heartrending and complex relationship with her volatile father as she earnestly tries to come to terms with the impact these experiences have had on who she is and who she is to become. Her loss and grief seem insurmountable at times, but her resolve and hope for a better future shine through.
rough house
is a gripping and emotional journey that should not be missed."
--Jennifer Green, Green Bean Books, Portland, OR
Stakes Is High: Life After the American Dream
By Mychal Denzel Smith
(Bold Type Books, 9781568588735, $26)
"Here it is: The book we've been waiting for that we didn't even know we were waiting for. This book is here to fan the flames of our righteous indignation and our demands for better sooner. This book will make your blood boil over just in time to bring it to the polls in November. Like a mother lion, it picks you up by the scruff of your neck--mewling and new to the world of antiracism--and demands that you walk on your own. Thank goodness this book exists."
--Charlotte Colaluca, Mystery to Me, Madison, WI
Black Sun
By Rebecca Roanhorse
(Gallery/Saga Press, 9781534437678, $27.99)
"As an avid fantasy reader and an Indigenous person, I cannot adequately describe how much it meant to read
Black Sun
and be immersed in a non-white fantasy based on cultures from the Americas. This book is so well done! I loved all of the characters (especially the swashbuckling, magic-using ship captain), the settings were beautifully written, and the magic in this world is fascinating. If you're looking for murderous sea women, larger-than-life crows, gods returning to avenge past violence, political intrigue, and dash of romance, look no further. I also really appreciate the way that queer and nonbinary characters are portrayed. Roanhorse has written a perfect high fantasy novel and I cannot wait to see where this series takes us next!"
--Hillary Smith, Copperfield's Books, Calistoga, CA
Here We Are
By Graham Swift
(Knopf, 9780525658054, $22.95)
"
Here We Are
is a beautiful evocation of love, memory, and magic. With mesmerizing prose, Swift tells the tale of Jack, Ronnie, and Evie, who form a bond in the summer of 1959 when they work together at a variety show in Brighton, England. Ronnie hires Evie to be part of his magic act, and the two soon fall in love. Jack, the show's master of ceremonies, is Ronnie's best friend but he knows little about Ronnie's childhood experiences during the war. Fifty years later, Evie is looking back at their lives and what happened during the summer that changed everything. This quiet, compact novel soars with the grace and poignant feeling of Swift's masterful writing."
--Lori Feathers, Interabang Books, Dallas, TX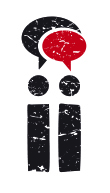 Dear Child
By Romy Hausmann
(Flatiron Books, 9781250768537, $26.99)
"We've all heard the horror stories of women kept captive in basements, bearing children to madmen, only to escape after years of torture into a world they no longer remember and a public filled with fascination at their stories.
Dear Child
features two such women, both victims of the same abductor, but who suffer two very different fates. It is also the story of men who love too hard, in both the right ways and the wrong ways. At its heart it is the story of family, of what we will do to find those we've lost, how we love and show that love, and how we survive and come to peace with grief and guilt."
--Deborah Magness, Third Place Books, Lake Forest Park, WA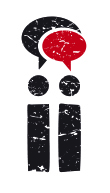 Indies Introduce -- outstanding debuts as selected by independent booksellers
The Talented Miss Farwell
By Emily Gray Tedrowe
(Custom House, 9780062897725, $26.99)
"The small town of Pierson, Illinois, is so fortunate to have the bright, hard-working Becky Farwell as town treasurer. She really understands finances and how to get the most out of the town's limited resources. But despite her best efforts, there is never enough to repair the roads, maintain the river walk, or fund the schools. In another world, people wonder what the story is behind the glamorous, high-flying art collector Reba Farwell, who has no visible means of support. Does it matter, as long she has an unfailingly discerning eye and gives great parties? Watch and wonder as the talented Miss Farwell keeps all the plates spinning in this totally absorbing study of obsession and deception."
--Ellen Sandmeyer, Sandmeyer's Bookstore, Chicago, IL
Down Along With That Devil's Bones: A Reckoning With Monuments, Memory, and the Legacy of White Supremacy
By Connor Towne O'Neill
(Algonquin Books, 9781616209100, $26.95)
"The past won't go anywhere--especially the racist past endorsed by the contemporary enablers of the Nathan Bedford Forrest mythology. O'Neill's combination of historical research on the 'Southern Cause' and Jim Crow racism, combined with visits the most contentious monuments to slavery, bring this work to visceral life.
Down Along With That Devil's Bones
brings to mind Tony Horwitz's
Confederates in the Attic
, but there's much less to laugh about as O'Neill gives us the endless monumental horror of a country's refusal to shake free from the roots of a long racist history."
--Brian Lampkin, Scuppernong Books, Greensboro, NC
The Bell in the Lake
By Lars Mytting
Deborah Dawkin (Transl.)
(The Overlook Press, 9781419743184, $27)
"Perfect for fans of Kieran Millwood Hargrave's
The Mercies
, this Norwegian bestseller is an atmosphere-lover's dream. Set in the secluded village of Butangen in 1880,
The Bell in the Lake
chronicles its residents' lives, all centered around a 700-year-old church and its mystical bells. Mytting effortlessly captures the push and pull between history and modernity, stringing his story with tension and moments of rare beauty. This novel is achingly real, as if one could step into the pages and find themselves looking up at the towering wooden staves."
--Laura Graveline, Brazos Bookstore, Houston, TX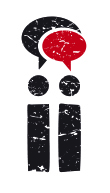 Dancing With the Octopus: A Memoir of a Crime
By Debora Harding
(Bloomsbury Publishing, 9781635576122, $27)
"Debora Harding pulls off a new kind of memoir here and keeps you continually on the hook. Written in short chapters, Harding describes growing up in the 1970s with a tough-love mother and a father she absolutely adores. Come along as the author sorts out her mother's abuse and her father's willful compliance, centering it all around a horrific random crime perpetrated against her at the age of 14. Seriously thought-provoking, beautifully written, and redemptive. If you like memoirs, this one is fantastic."
--Peggy Mulqueen, Quail Ridge Books, Raleigh, NC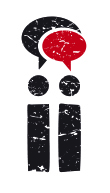 Indies Introduce -- outstanding debuts as selected by independent booksellers
Confessions on the 7:45
By Lisa Unger
(Park Row, 9780778310150, $27.99)
"Lisa Unger is amazing! If you have not found her books yet, now is the time. Each one gets better and better. She is particularly good at female dynamics and relationships, as well as writing a twisted thriller that pretty much could be happening to someone you know. Confessions on the 7:45 may be my favorite one yet!"
--Laura Taylor, The Oxford Exchange, Tampa, FL
Solutions and Other Problems: Essays
By Allie Brosh
(Gallery Books, 9781982156947, $30)
"
Solutions and Other Problems
made me laugh out loud--like, deep belly laughter, which has been noticeably absent in my life for several months (for obvious global pandemic reasons). It also sometimes sucked the air straight out of my chest with its poignancy. And then two pages later, it had me laughing again. Brosh has a way of making the art of being human feel normal and magical and confusing and all-too-clear. I think this book might be exactly what people need right now--maybe even especially right now."
--Brittany Wallace, Trident Booksellers & Café, Boston, MA
Magic Lessons: The Prequel to Practical Magic
By Alice Hoffman
(Simon & Schuster, 9781982108847, $27.99)
"I so wanted to read this slowly and savor every page since this may be the last time we get to venture into this world of magic and the Owens family. But as if entranced by Alice Hoffman's magic, the pages were turning faster and faster and I devoured this book in two sittings. No one tells a story like Alice Hoffman, and I only hope she finds a way to bring this magical family back to us again in the future. I simply loved this book. It's everything you want from Alice Hoffman--a great story of love and magic!"
--Julie Slavinsky, Warwick's, La Jolla, CA
Cuyahoga
By Pete Beatty
(Scribner, 9781982155551, $27)
"Pete Beatty's
Cuyahoga
is difficult to categorize: a slapstick epic, an upside-down creation story, a postmodern American myth. Whatever you call it, know that it's a ribald, shaggy delight. Protagonist Big Son is what they call a 'spirit' in 1837 Ohio: more legend than man, a doer of larger-than-life feats. Narrator Medium Son, Big Son's kind of jealous little brother, chronicles those feats, which seem to be tied to the falling fortunes of their home in Ohio City as neighboring Cleveland looms across the river. Told in lively, poetic language,
Cuyahoga
feels at once brand new and as old as its namesake river."
--Danny Caine, Raven Book Store, Lawrence, KS

After the Flood
By Kassandra Montag
(William Morrow Paperbacks, 9780062889386, $16.99)
"A gripping story of one mother's harrowing journey to survive a flooded earth and save her daughters from the dangers that surround them. Life after the great flood is treacherous, and lethal groups of raiders steal food, medicine, and children, killing those who would stand in their way. With flawed, relatable characters,
After the Flood
is a real thought-provoker. It demands you ask yourself: What would I do to survive? This passionate tale of survival and determination is not one to miss."
--Kelli O'Malley, Boswell Book Company, Milwaukee, WI
All This Could Be Yours
By Jami Attenberg
(Mariner Books, 9780358361336, $15.99)
"I am in love with Jami Attenberg's writing, and was gripped by All This Could Be Yours from the opening pages. Everything about the Tuchmans felt so true to me: Alex's confusion and anger toward the family's toxic, now-comatose patriarch, Victor; Barbra's isolation in her later years after a long marriage to a brute; Twyla and Gary's unwinding secret selves--all of it is so perfectly told and paced. Full of Attenberg's trademark dry wit and precise, uncomfortable insight into the psychology of family love (and its close cousin, family hate), this novel had me laughing with genuine joy and crying in real sadness at the same time."
--Kelli O'Malley, Boswell Book Company, Milwaukee, WI
Furious Hours: Murder, Fraud, and the Last Trial of Harper Lee
By Casey Cep
(Vintage, 9781101972052, $16.95)
"In Cold Blood and To Kill a Mockingbird kept me up reading all night as a teen, and I can now add Furious Hours to the list of couldn't-put-it-down tomes. I was enthralled, educated, and awestruck by Casey Cep's well-researched and masterfully written true-crime account of a rural minister, his lawyer, and his killer. Thankfully, Cep discovered and brought to light what surely could have been Harper Lee's second bestseller. Now... off to get a good night's rest!"
--Beth Stroh, Viewpoint Books, Columbus, IN
Grand Union: Stories
By Zadie Smith
(Penguin Group, 9780525559016, $17)
"Whether she's telling a very short story about a mother and daughter discussing animal cruelty while on vacation or a longer story about a trio of celebrities on a road trip to escape New York, Grand Union shows that Zadie Smith is as adept with short fiction as she is with the novel. For a form of literature that always seems to enhance the faults of lesser writers, short stories, for Smith, seem only to make her shine brighter than ever."
--Bennard Fajardo, Politics and Prose Bookstore, Washington, DC
Imaginary Friend
By Stephen Chbosky
(Grand Central Publishing, 9781538731352, $16.99)
"Imaginary Friend has, in my humble opinion, already earned its spot on the top shelf of classic horror novels. Reminiscent of Stephen King's It and Neil Gaiman's Coraline, it is one of the most compulsively terrifying, eerily uncanny novels of our time. Once you pick up this book, you won't put it down until you've devoured it whole (or, should I say, it has devoured you), and once finished, you will feel the dangerous urge to turn to the first page and start all over again. It is an utterly original masterpiece of fear. Thank you, Stephen Chbosky, for the lost sleep and the goosebumps! Signed, a hard-to-scare horror fanatic."
--Tianna Moxley, the river's end bookstore, Oswego, NY
Life Undercover: Coming of Age in the CIA
By Amaryllis Fox
(Vintage, 9780525564089, $16.95)
"Her unconventional childhood--think playing unsupervised on the streets of Moscow, St. Petersburg, and Washington, D.C.--prepared Amaryllis Fox for a career in the CIA. She was recruited because as part of her master's studies at Georgetown's School of Foreign Service, she developed an algorithm that was amazingly accurate at predicting where terrorist cells might pop up in the world. Soon, she was deployed as a spy in the Middle East while posing as an art dealer. After 10 years, Fox left the CIA and is now a writer, a current events analyst, a peace activist, and a mother. One wonders what is next in her fascinating life!"
--Sally Wizik Wills, Beagle and Wolf Books & Bindery, Park Rapids, MN
Mary Toft; or, The Rabbit Queen
By Dexter Palmer
(Vintage, 9780525432739, $16.95)
"This is the story of Mary Toft, a woman who gave birth to dead rabbits in 1726. She did this more than 10 times, confounding surgeons and townsfolk alike. Is this a hoax, a curse, a miracle, or something in between? Based on a true story--if you are not familiar with it, don't look it up until you finish the book!--we follow surgeon John Howard and apprentice Zachary as they try to understand what is going on with their stunning patient. I highly enjoyed this disturbing novel. It is brutal, unexpected, and unputdownable."
--Katrina Bright-Yerges, Books & Company, Oconomowoc, WI
Ninth House
By Leigh Bardugo
(Flatiron Books, 9781250751362, $17.99)
"Queen Leigh's first foray into adult fantasy is a sensational success! One of the best fantasy books I've read in a long while, Ninth House contains Yale secret societies, ghosts, magic, morally gray characters, and murder. Bardugo balances dual timelines with intricate precision, and the history and world-building of her fantastical New Haven is superb. I couldn't put this book down; I had to know what was going to happen next. I savored every moment reading this novel, and I am jealous of readers who get to experience it for the first time!"
--Isabella Ogbolumani, Buffalo Street Books, Ithaca, NY
Things in Jars
By Jess Kidd
(Washington Square Press, 9781982121297, $17)
"Set in Victorian England, Things in Jars feels like a Sherlock Holmes story, if Holmes had been a woman. You can't help but love Bridie Devine, a strong-willed, chain-smoking woman who has clawed her way from life as an orphaned thief to a highly sought-after detective often consulted by Scotland Yard. Bridie's newest case, though, is proving difficult and incredibly strange. Not only will it force her to confront someone from her past who she thought was dead, she'll also team up with an actual ghost as she solves a fantastical crime. Highly imaginative, Things in Jars is a fun and immersive read."
--Jamie Southern, Bookmarks, Winston-Salem, NC
Tuesday Mooney Talks to Ghosts
By Kate Racculia
(Mariner Books, 9780358410768, $15.99)
"Tuesday Mooney is smart, intrepid, and just a little bit lost--even 20 years after her best friend disappears without a trace. A prospect researcher by trade, she dives in deep when a strange and reclusive billionaire dies and leaves puzzles throughout the city in an elaborate treasure hunt. While this fun and affecting book could have won me over just by being a romp, there is more here. Tuesday and her compatriots are all forced to confront the traumas that have stunted their lives and find new strength in their relationships. I couldn't have asked for more!"
--Anmiryam Budner, Main Point Books, Wayne, PA
The Vanished Birds
By Simon Jimenez
(Del Rey, 9780593129005, $17)
"In The Vanished Birds, Earth becomes uninhabitable and humankind spreads out into space using technology that is all of our capitalist, designer-baby, smart-everything, social-media-age fears realized. But this new world is also beautifully poetic--enormous space stations have been designed to mimic specific birds but have outlived their namesakes for lifetimes. I am dizzied by this world Jimenez has created and the characters that live in it. I find myself thinking about Nia and the people in her orbit--their thoughts, their motives, their choices--and going over mistakes and minutiae as if they were my own. This is literary science fiction at its most effective and affective."
--Samantha Tovey, Tattered Cover Book Store, Denver, CO
The World That We Knew
By Alice Hoffman
(Simon & Schuster, 9781501137587, $17)
"Alice Hoffman does her magic again with
The World That We Knew
. This is a story of great love and loss, a story of strong characters who, with heartfelt courage, save others by risking their own lives. The reader is taken on a journey of the world that once was--of memories of a past tainted by hatred during WWII. Alice Hoffman's writing is passionate, poetic, and profound. This novel captivated me from the start and left me spellbound. A must-read!"
--Mollie Loughlin, The Book Vine, Cherokee, IA